Light and Color Conference - June 16-20, 2010
The 10th International Conference on Light and Color in Nature will be held on June 16-20 at the St. Mary's College of Maryland campus in St. Mary's City, Maryland. The topics addressed at the meeting include, but are not limited to, the following: rainbows; ice crystal halos; glories; coronas; iridescence; sky color; atmospheric visibility; refraction effects; contrast phenomena; noctilucent clouds; optics of lightning; auroras; colors created by absorption and scattering in water and air; color and light in water and on water surfaces; iridescence and colors in biology and geology; atmospheric optics in history and archaeology; and computational techniques for calculating and rendering optical effects in the atmosphere and landscape.

Keynote speaker: Henrik Wann Jensen
Henrik Wann Jensen is an associate professor at the University of California at San Diego, where he is working in the computer graphics lab.. His research is focused on realistic image synthesis, global illumination, rendering of natural phenomena, and appearance modeling. His contributions to computer graphics include the photon mapping algorithm for global illumination, and the first technique for efficiently simulating subsurface scattering in translucent materials. He is the author of "Realistic Image Synthesis using Photon Mapping," AK Peters 2001. He has rendered images that have appeared on the frontcovers of the SIGGRAPH proceedings (2001) and National Geographic Magazine (2002), and rendered three animations that have been shown in the SIGGRAPH electronic theater (1998,2000,2001).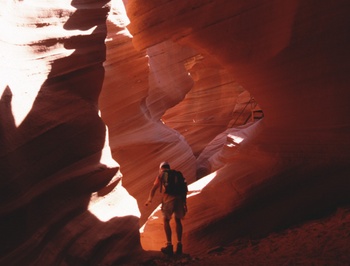 Prior to coming to UCSD in 2002, he was a research associate at Stanford University from 1999-2002, a consultant for Pixar in 2001, a postdoctoral researcher at the Massachusetts Institute of Technology (MIT) from 1998-1999, and a research scientist in industry working on commercial rendering software from 1996-1998. He received his M.Sc. and Ph.D. in Computer Science from the Technical University of Denmark in 1996.
» Art & Science Exhibition: The Atmosphere Exposed «
In conjunction with the conference, the St. Mary's College Boyden Art Gallery will be having a photographic show of atmospheric optics (broadly interpreted). The exhibition will run from June - September, 2010; all atmospheric optics work submitted will be included in the show in one of two forms:
A printed 11 x 14 inch photograph
A projected cycling display of images
A panel of jurors will select images for display in the Boyden Gallery.