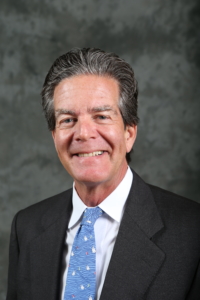 Chief Executive Officer
The Brick Companies
Annapolis, MD
Lex Birney has been employed by The Brick Companies (TBC) since 1989 and has been the managing general partner and chief executive officer since 1998. TBC, a privately held company based in Edgewater, Maryland, owns, develops, and manages commercial, residential, and recreational properties: "For Working, For Living, For Fun." Properties in the TBC portfolio are located in and around the District of Columbia, Maryland, Virginia, and other leading U.S. markets. Moreover, the company is committed to environmental and social responsibility, as demonstrated by its "green building" philosophy and its support for charities and social causes through The TBC Foundation.
Birney is also a partner and vice president of Port Annapolis Marina located in Annapolis, Maryland. This full-service marina has 280 wet slips and over 15 acres of land storage and marine related businesses.
Prior to joining TBC, Lex was the founder and president of Chesapeake Sailing School and Yacht Charters for 10 years. He is still a United States Coast Guard licensed captain.
He graduated from St. Albans School, Washington, D.C. in 1974 and went on to receive a bachelor's degree in English from Washington and Lee University, in Lexington, Virginia, in 1978.
He is a member of the Board of Trustees at St. Mary's College of Maryland and currently serves as Chairman of the Student Affairs Committee; member of the Board of Trustees Annapolis Community Boating; member of the Severn River Commission (County Council of Anne Arundel County Appointed position); past Chairman of the Board of Trustees of Chesapeake Academy; prior appointment by Governor Martin O'Malley to the Task Force on Green Building; past Secretary, Business Finance Group Board of Trustees; past member of Coastal and Watershed Resources Advisory Committee (Anne Arundel County Executive Appointed position); past member Scenic Rivers Land Trust Board of Trustees; and past committee member for the YWCA's Men Against Domestic Violence.
He is married to Allison and has two daughters, Helen and Alaina.
Why I am a trustee:
It's a chance to give back a little and hopefully help shape an academic experience that will create leaders, critical thinkers, and change agents for a better world.
Graduated from (and year):
Washington and Lee University, B.A. (1978)
Profession:
Sailor and real estate
When I was in college I studied:
English and philosophy
Today I wish I had studied:
The same, I just wish I had paid more attention!
Favorite book:
Catcher in the Rye by J.D. Salinger
Favorite film:
Any Steven Segal movie
Favorite cuisine:
A good steak
Role model:
Steven Segal
Education/Career Advice for Students:
Follow your passion and the rest will work itself out.