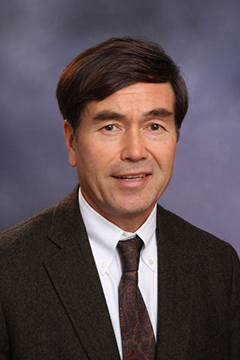 US Navy Officer (retired)
President and Chief Operating Officer
Sabre Systems, Inc.
California, MD
Glen Ives is the president and chief operating officer for Sabre Systems, Inc. A graduate of the U.S. Naval Academy and the U.S. Army College, he served as a naval officer and pilot throughout the world. His last assignment was as commanding officer of the Patuxent River Naval Air Station. Ives has been past honorary chairman of the United Way, Christmas in April, Special Olympics, Metropolitan Commission Task Force and leader of the Catholic Schools task force. He belongs to the Rotary, was a 2009 graduate of Leadership Maryland and serves on the boards of Southern Maryland Navy Alliance, College of Southern Maryland Foundation, St. Mary's County Chamber of Commerce, The Patuxent Partnership, and Annemarie Gardens. Ives and his wife, Barbara, live in California, Maryland.
Why I am a trustee:
Because St Mary's College of Maryland represents so many wonderful opportunities for our young men and women to discover, learn and grow.  I want to be a part of the College and an instrumental force in making it the best liberal arts college in the nation with the best learning environment and opportunities for our students.
Graduated from:
United States Naval Academy (1978)
United States Army War College (1988)
Profession:
Naval officer and naval aviator (retired)
Currently in defense aerospace industry
When I was in college I studied:
Political science and engineering
Today I wish I had studied:
History and language
Favorite books:
For Whom the Bell Tolls by Ernest Hemingway, Mountains Beyond Mountains by Tracy Kidder, Great Expectations by Charles Dickens, and Crazy Legs McBain by Joe Archibald.
Favorite films:
Rocky and Star Wars
Favorite cuisine:
Italian
Role model:
Teddy Roosevelt
Education/Career Advice for Students:
Study what makes you excited and passionate; you can get more practical in your post graduate education.  Don't be afraid to take those first steps into career areas and locations you may not be comfortable with; remind yourself that it's just the first step.  It may not look like the ideal opportunity, but it's that first opportunity that can lead to so many more you never dreamed of or anticipated.