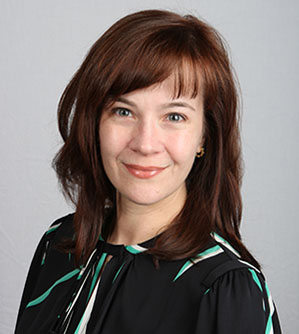 Vice President of External Relations
Business-Higher Education Forum
Alexandria, VA
Danielle Troyan is Vice President of External Relations for the Business-Higher Education Forum (BHEF), the nation's oldest organization of c-suite business and higher education executives who create diverse, high-skill talent through innovative undergraduate pathways. There, she is responsible for the organization's advancement and member engagement strategy. Prior to BHEF, she held the position of Managing Director of Enterra Solutions, a software development firm. As Director of Operations at the United Service Organizations (USO), Troyan managed delivery of core services to America's military and their families at USO centers located throughout the United States and around the world. She also served as Director of External Relations for MENTOR, a national non-profit that supports more than 5,000 youth mentoring organizations through its national network of state and local mentoring partnerships. In addition, she worked as a professional staff member for three executive officers of the American Red Cross.
Troyan is an alumnae of the Harvard Business School (PLDA15), received her M.A. (summa cum laude) in Communications from The University of Oklahoma and holds B.A.s (magna cum laude) in History and Political Science from St. Mary's College of Maryland. She completed studies at the Centre of Medieval & Renaissance Studies, associated with Keble College, in Oxford, England.
Troyan served as president of the St. Mary's College of Maryland Alumni Association, is a member of the Historic St. Mary's City Commission, and sits on the Historic St. Mary's City Foundation Board, which oversee and support the museum activities on the site of Maryland's first capital.
Why I am a trustee:
 Like many alums, St. Mary's is a place where my life-long friendships were made, and the feeling I get driving around the bend on Route 5 and seeing the water never grows old. I joined the Alumni Council in 1998, and now, as President of the St. Mary's College Alumni Association, am able to share our alumni perspective with the Board of Trustees.
Graduated from (and year):
St. Mary's College of Maryland, B.A., History, B.A., Political Science, 1992
The University of Oklahoma, M.A., Communications, 2000
Profession:
Vice President of External Relations, The Business-Higher Education Forum
When I was in college I studied:
History, political science, and languages.
Today I wish I had studied:
I was a course catalogue geek. There were so many great classes and not enough time! When students tell me about what the professors are teaching now, I'm jealous. If I had to pick one subject, it would be archeology. Archeology is touching history, and given the rich heritage St. Mary's – literally – is built upon, I would encourage every student to experience the wonder of excavating, discerning, and piecing together an artifact that was last held by someone centuries ago.
Favorite book:
Books are like friends – they each have their own style, they're wonderful to get to know and revisit, and terrific to introduce to others. It's too hard to pick. Tennyson is one of my favorite poets. In Locksley Hall, describing the stars, he wrote, "[They] glitter like a swarm of fireflies tangled in a silver braid." After reading that, I never looked at the night sky the same way.
Favorite film:
When I was at St. Mary's, it was The Hunt for Red October. Some favorites include: the Bourne series, The Bachelor and the Bobby-Soxer, Notorious, Glory, The Untouchables, When Harry Met Sally, and the 007 franchise.
Favorite cuisine:
My mother's cooking – always fresh, organic, and uncomplicated. She is fearless in the kitchen. She will watch a cooking show, think about it weeks later, and recreate it to perfection. She proves time and again that the simplest ingredients make the meal, and that you don't have to be a Michelin chef in a professional kitchen to create something fabulous. I haven't had anything in a restaurant yet that's better than what she can whip up in an iron skillet.
Role models:
My parents. My father has an unfaltering work ethic, and I'm grateful he passed that determination to me. He taught that persistence, honesty, good manners, and a little bit of luck are elements to success. His most important lesson was an education changes everything. After enlisting in the Army Air Corps, at the urging of his mother, who was a teacher, he got his undergraduate, then graduate, degrees. My grandparents didn't have money, so my father was fortunate to be able to finance his studies through the military. Securing an education was a defining choice in his life, and it opened doors to opportunities, experiences, and people that otherwise would have been closed to him. My mother is also a teacher. She doesn't follow the structured path my father tends to favor. She lives in the moment and teaches by doing. She has boundless energy, and is the first to admit when something isn't quite right while contemplating how to make the outcome better next time.
Education/Career Advice for Students:
Study organically. Focus on what you love so you can excel in your classes. Unless you've decided you want a career in medicine, engineering, or a specific field that has an undergraduate pre-requisite, take this time to immerse yourself in the joy of learning. First and foremost, St. Mary's will give you a first-class liberal arts education and teach you 21st century skills: how to communicate effectively; work in teams; and how to analyze and reason. (You'd be surprised how many employers comment that new graduates lack these essential abilities.) Second, by studying what comes naturally, you'll make the GPA you'll need when you decide on graduate school.
Study abroad. Travel. Once you're in graduate school and beyond, you'll be pressured to stay where you are. At this point in life, the obstacles you face aren't the issues that may deter you later.
Regarding your career:
Don't be afraid to re-invent yourself. Life is a series of choices, and you don't know where your talents lie. You could be an Olympic archer but would never know it unless you picked up a bow and arrow.
Network. A game-changing moment in a job hunt came when I reached out to someone who I met by chance at an appointment. He was only there for five minutes, but the connection made all the difference.
Take the meeting. You never know where you next break is going to come. You could be one coffee away from your first job, next contract, or a career turning point.
Mind your manners. Say please, thank you, and consider how your work impacts your colleagues. These essential details are being lost in our on-demand digital age and the oftentimes siloed workplace. Remember, landing – and succeeding in – that dream job is as much good will as it is skill. No one wants to spend at least eight hours a day with someone they don't like or think is rude.
Above all, regardless of where you are in life, have fun.