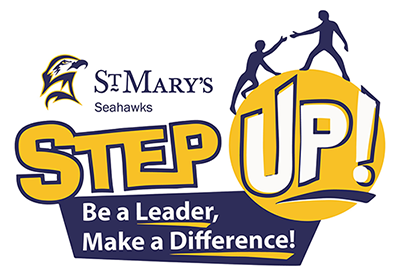 As a fellow Seahawk, you can make positive and informed decisions. We are all part of a larger community and we look out for each other. When you notice something going on, do something!
Know the Five Decision-Making Steps
Notice an Event
Interpret it as a Problem
Assume Personal Responsibility
Know How to Help
Step UP!
The Step Up! Program was originally developed by the University of Arizona C.A.T.S. Life Skills Program in partnership with the NCAA. Visit the national Step UP! website to learn more.
Contact Us
Contact us for more information or to set up a training session for your club, team, or residence hall: