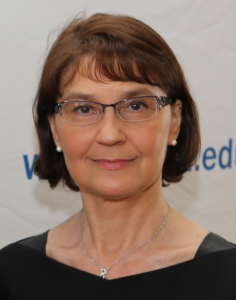 Maija Harkonen
Executive Director
(240)-895-4215
mlharkonen@smcm.edu
Maija Harkonen is the Executive Director of the Center for the Study of Democracy at St. Mary's College of Maryland. She has explored questions of liberty, democracy and civil society throughout her academic career in Finland, Russia and the United States.
She received her B.A. from the University of Texas at Austin and her M.A. and Ph.D. from Georgetown University, Washington DC. Prior to coming to St. Mary's, Maija worked as Director of Strategic Partnerships at FCG Finnish Consulting Group and before that she led a multinational team of universities and businesses for a European Union program.
Maija has taught international relations, the economic development, and comparative politics at Georgetown University, John Hopkins University and universities of applied sciences in Finland with focus on Russia, Eastern Europe and China.
She has also worked in the private sector with emphasis on international business development in Asia, the Middle East and Europe. Maija has project management, fund raising and legislative advocacy work experience. She has been a frequent visitor to authoritarian and illiberal states for over 25 years.