In 2016, the Center employed Cody L. Dorsey and Kira Westbrook through the Career Development Center's Professional Fellowship Program to help plan, promote, and organize CSD events. Both Cody and Kira are also Student Ambassadors of the Center.
Cody L. Dorsey, a native of Baltimore, Maryland, is a sophomore at St. Mary's College of Maryland studying Political Science. Since February 2016, Cody has served as Professional Fellow for the Center for the Study of Democracy and is responsible for assisting the Executive Director with research educational events and community activities as well as planning of Center-sponsored programs and lectures. His passion for improving education and his commitment to the community has led him to a number of community leadership roles including serving as Student Commissioner for Baltimore City Public Schools (2013-2014) and Baltimore City Youth Commissioner – an appointment by Mayor Stephanie Rawlings-Blake. A proud product of Baltimore City Public Schools, Cody plans to return to Baltimore and serve as an education administrator.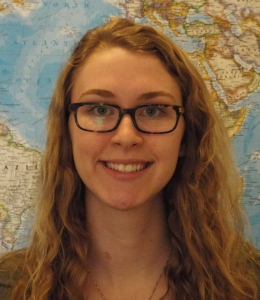 Kira Westbrook is a senior at St. Mary's College of Maryland majoring in Economics and Public Policy and minoring in Music. During her sophomore and junior years, Kira helped the Center to advertise and organize events. In the fall of 2015, she became a Student Ambassador and is now working with the Center through the Professional Fellowship Program.
Kira is interested in pursuing a career in the nonprofit sector after she graduates. In the summer after her sophomore year, Kira participated in the Walter Sondheim Jr. MD Nonprofit Leadership Program. Through this program, she had the opportunity to learn about nonprofit management and intern at an arts education nonprofit in Baltimore. She also attended George Washington University's Semester in Washington Politics program in the spring of 2015, where she gained experience working for the government through an internship at the Department of Commerce's Advocacy Center. Kira also completed a six-month internship with Grameen Foundation India (GFI), where she developed marketing material and wrote a report for the organization.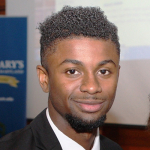 In 2015, the Center employed Nevin Hall through the Career Development Center's Professional Fellowship Program to help plan, promote, and organize CSD events.
Nevin is a resourceful senior who has provided valuable outreach services for the Center in the Baltimore area. His previous work experience includes working with the Maryland State Police's Office of Media Communications. Nevin has also been active in advocating the reform of Maryland's redistricting policy. His other interests include education reform in urban communities and prison system reform. In addition, Nevin has studied the impact of sports on race relations in the United States. Currently, Nevin is interning at the Department of the Navy but he continues to volunteer for the Center as a Student Ambassador.