Harry J. Weitzel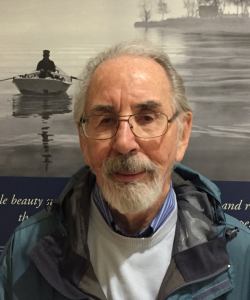 Harry J. Weitzel is a Managing Principal at Cedar Cove Advisors, where he provides advisory financial services to individuals, corporations and venture capital funds. He retired from Cherry Cove Companies as Chief Financial Officer, responsible for all of the company's financial, administrative and legal affairs.
Before that, Mr. Weitzel was the Chief Executive Officer at Pacific Consumer Funding in Dallas, Texas, where he directed all activities with total profit and loss responsibility and provided retail loans to moderate-income consumers through three principal operating subsidiaries. From 1960 to 1990, he directed all retail lending activities with total profit and loss responsibility for MNC Financial in Baltimore, where he ultimately retired after reaching the position of President of MNC Retail Services, Inc.
Weitzel has served St. Mary's College of Maryland (SMCM) in various capacities since 1988: President of SMCM's Foundation; Chair of the Joint Investment Advisory Committee of the Board of Trustees and the Foundation; Chair of the Center for the Study of Democracy's Advisory Board; Member of the Academic Affairs Committee; and Trustee Emeritus and former Vice Chairman of the Board of Trustees.
Dr. Helen Daugherty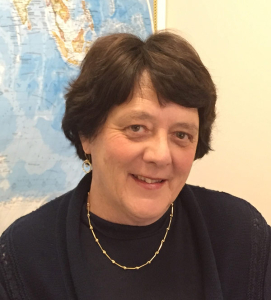 Dr. Helen Daugherty, Professor of Sociology and G. Thomas and Martha Myers Yeager Chair in the Liberal Arts at St Mary's College of Maryland, is one of the founding members of the Center. She continues to serve its Advisory Board planning programs and projects. Professor Daugherty is Co-Chair and Moderator of the Baltimore Forum United not Divided: Economic Inequality and Opportunity Gap to be held on March 30-31, 2016.
Professor Daugherty's teaching and research focus is on demography, race and ethnic relations, and the sociology of gender. She has explored issues of welfare reform, women's employment and childbearing, teenage pregnancy, and the role of grandparents. Her current research efforts include a study on social policy and the demography of prisons, and the application of the United Nations Millennium Goals.
Professor Daugherty has been active in the International Congress of Women, attending and presenting papers in Ireland, Costa Rica, Australia, Norway, South Korea, Spain, Canada, and the United States. She received her Ph.D. in sociology from the University of Maryland.