Documentary Film: The DeSousa Brent Scholars Program
Directors/Production Team: Sean Allred, Cecilia Carino, and Yasmin Sanchez, DeVohn Gilmore, Eugene Hammond, CeCe McKay, Kate Novak, Raven Owens, and Jasmine Smith
Creators: Chelsea Cesaro, Djiine Gaspard, Zara Marvi, and Pierre Zibi
World of Religions
Director: Doug Pelaez
Clean Water for Haiti Fundraising Campaign: March 3 to April 18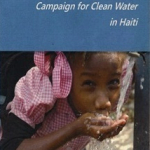 Organizers: Jessica Placido, Ebony Squire, and Ashley Wagstaff
March 3: Film: Avatar
March 8 and 9: Tabling in Campus Center
April 11: Duct Tape Fundraiser (taping Cory Young to a wall!)
April 18: Raffle
Outreach to High School Students: February 8 to March 21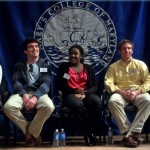 February 8-11: FENCES Arts Bridge Luncheons, SMCM
February 11-13: African-American Male Leadership Weekend, SMCM
February 19: Admissions Open House, SMCM
February 25: Fairlead Academy, Lexington Park, MD
March 4: Friendship Collegiate Academy, Baltimore, MD
March 17: Carver Vocational-Technical School, Baltimore, MD
March 18: Northwestern High School, Baltimore, MD
March 21: Baltimore Freedom Academy, Baltimore, MD
Outreach to High School Basketball Players
Organizer: Nick LaGuerre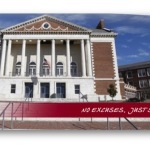 Dive into Diversity Week: March 5 to 9
Organizer: Eric Greer
Multicultural Week: March 26 to 31
Organizers: Fatima Dainkeh, Amber Fryza, Darrell Jackson, Roderick Street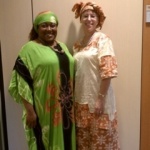 Cultural and Diversity Events: March 28 to September 23
Organizers: Marilyn Hucek, Jessica McCarter, Marché Pearson, and Pooja Taneja
March 23: International music for the opening of the Boyden Gallery's 42nd Annual Student Art Exhibition
March 28: This is ME! with guest Prof. Julie King — A discussion of adornment and identity.
April 13: We are One – A discussion of prejudice
April 22: World Music Dance Party
September 14–23: Divided We Fall: Americans in the Aftermath, with filmmaker Valarie Kaur (commemorating 9/11).
No Limits Room (Gaming and Discussion Space): April 12, 14, and 16
Organizers: Terrence Thrweatt, Quorren Bullock, Amber Brown, Abiola Akanni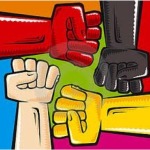 Organizers: Mitchell Gresham, Wayne Johnson, Christian MacAuley, and Tori Moulden