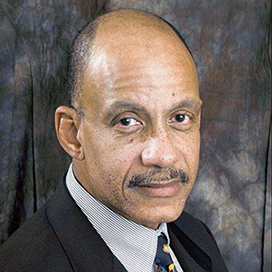 F.J. Talley
Director of DeSousa-Brent Scholars Program
F. J. Talley came to St. Mary's College of Maryland in 2014, bringing with him over 30 years of administrative and teaching experience.  He has served as dean of students at Bryant University, associate provost at Rowan University, dean at Defiance College, vice president and dean at the College of Southern Maryland, and president at Olivet College and Frederick Community College. Talley holds a doctorate in student personnel and higher education administration from Ohio University, and a master's degree in college student personnel from Bowling Green State University.
He is an avid sailor and recently published his first novel, Twin Worlds.
Email: fjtalley@smcm.edu