River Concert Series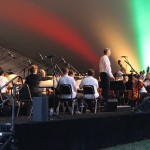 June 23, June 30, July 7, July 14, July 21 and July 22, 2017
The River Concert Series, winner of the Maryland Tourism Impact Award, is designed to provide high-quality, professional performances throughout the summer. The Chesapeake Orchestra, the resident ensemble of the River Concert Series, offers programs whose musical themes are designed to reach the broadest possible audiences.
Governor's Cup Yacht Race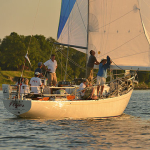 August 4 and 5, 2017
Sailing enthusiasts from up and down the East Coast sail into St. Mary's City—from starting points in Annapolis, Md., Dahlgren, Va., and, Fishing Bay, Va.—for the Governor's Cup Yacht Race. This year marks the 44th running of the oldest and longest race down the Chesapeake Bay.
HawktoberFest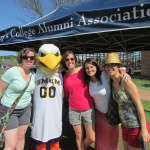 October 20 and 21, 2017
At the College's homecoming celebration, over 1,000 alumni and parents join the current students on campus for a full weekend of activities and entertainment. Registration opens August 15.
Library Dedication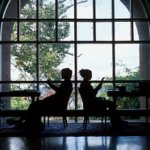 October 21, 2017
Ceremony dedication to rename the College's library to the Hilda C. Landers Library. Landers was a 1923 graduate of the St. Mary's Female Seminary. Support to date from Hilda C. Landers, her husband Arthur E. Landers, and their trusts is estimated at $6.4 million. Nearly 2,000 students have received merit and financial support through these gifts
Giving Tuesday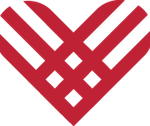 November 28, 2017
During this 24-hour campaign, the College community rallies together to give back to St. Mary's on this global day of giving.
Dr. Martin Luther King, Jr., Prayer Breakfast
January 15, 2018
Celebrate the legacy of Dr. Martin Luther King, Jr. during the 14th Annual Southern Maryland Martin Luther King, Jr. Prayer Breakfast at St. Mary's College of Maryland. The breakfast and program will be held in the J. Frank Raley Great Room, Campus Center.
An Evening to Honor the Legacy of Lucille Clifton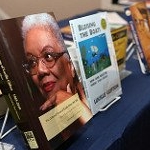 March 1, 2018
The event, presented by the Office of the President and the VOICES Reading Series, features poetry readings and reflections to honor St. Mary's College's former Distinguished Professor of the Humanities Lucille Clifton.
David E. Sanger Presented by the Presidential Lecture Series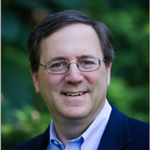 April 6, 2018
"Where does America go from Here?" is the topic of Sanger, a national security correspondent for The New York Times and bestselling author of "Confront and Conceal: Obama's Secret Wars and Surprising Use of American Power" (Crown, June 5, 2012). A regular guest on CBS' "Face the Nation" and "Charlie Rose", Sanger is known as one of the nation's most lucid analysts of geopolitics, national security, and globalization.
Bay to Bay Service Days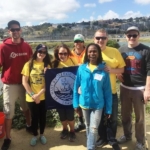 April 21 and 22, 2018
Alumni and students from Annapolis to San Francisco gather to give back to their communities by participating in local service projects.
Alumni Weekend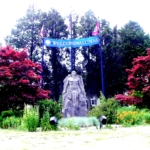 June 7 to 10, 2018
Alumni Weekend is the largest alumni celebration of the year.  Every summer, more than 1,000 alumni return to their home on the river to reunite with old friends, learn about new College developments, and rediscover the beauty of the St. Mary's College campus.