Anthropology Distinguished Scholar, Fall 2017: Where Does Race Come From?
October 26, 2017 @ 4:30 pm

-

6:00 pm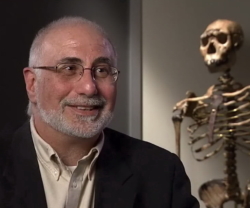 Where Does Race Come From?
Anthropology Distinguished Scholar, Professor Jonathan Marks (UNCC) addresses the historical context of the development of the concept of race, in the 17th and early 18th centuries. While we now know what the basic patterns of human variation are, it is interesting in hindsight to ask how science came to think incorrectly that there exists a few basic kinds of people, each associated with a continent. Marks discusses the biblical association between place, inhabitants, and mythic ancestors; and examines the role played by mapmakers in graphically re-conceptualizing that association in the 1600s.
This public lecture is co-sponsored by the Office of Inclusion, Diversity and Equity.