Arts Day
November 11, 2017 @ 11:30 am

-

3:00 pm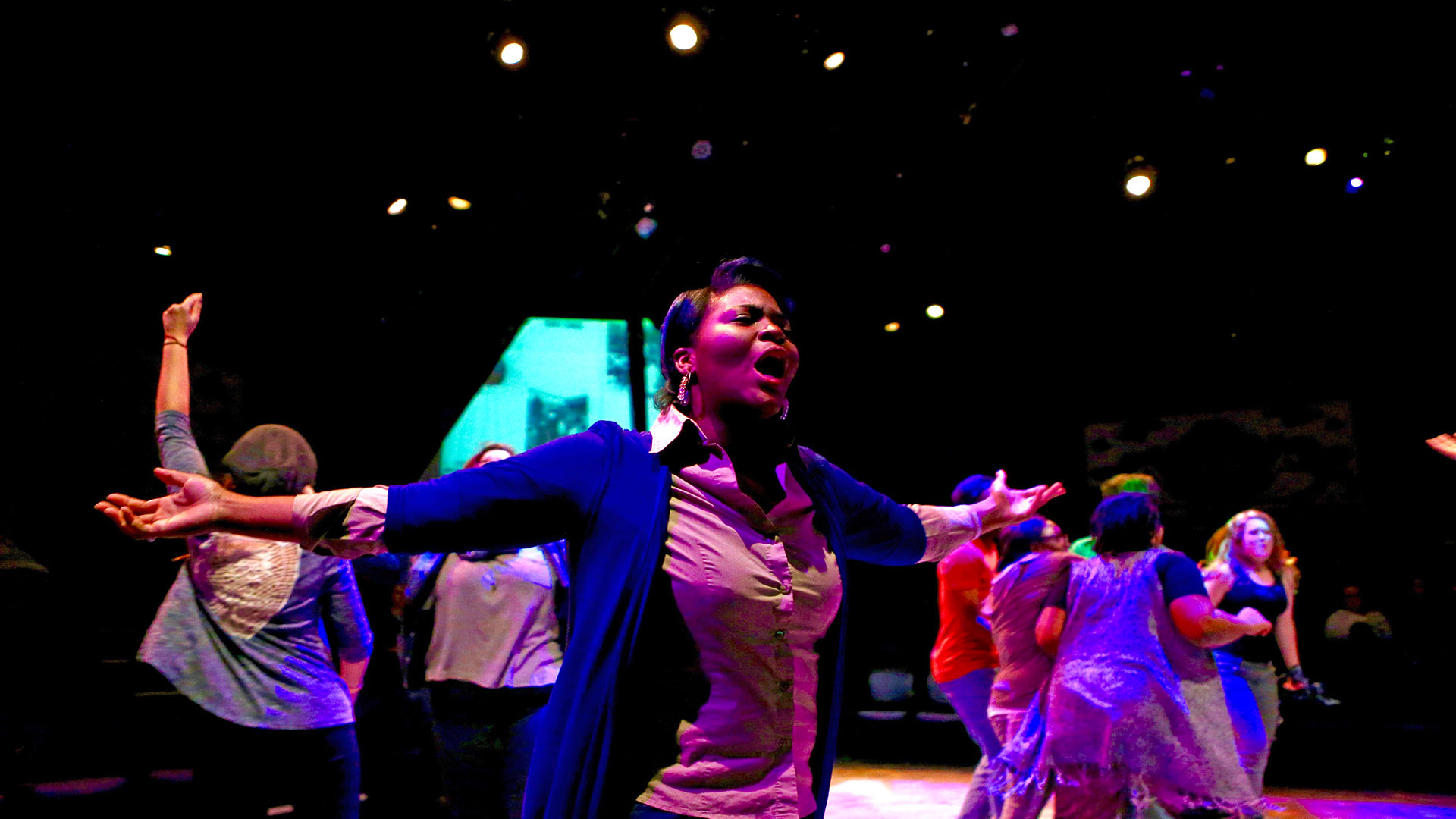 Are you interested in majoring in English, Music, Film, Theater, Media, or Art? St. Mary's College of Maryland has a unique opportunity for you! Come talk to our faculty and students about on-campus opportunities at our Arts Day Open House. You can even attend hands-on workshops in creative writing and circus performing taught by our faculty!
The Arts Day Open House will be on Saturday, November 11th beginning at 11:30am and ending at 3:00pm. If you have already registered for the Admissions Open House which will be occuring simultaneously, consider attending this day, too. Space will be limited so register now if you would be interested in securing a seat in our Arts Day Open House programming.
Space is limited! Sign up now for this chance to get creative!
If you have any further questions about our fall events, the application process, or any other aspects of St. Mary's, please do not hesitate to contact us. We can be reached at 1-800-492-7181 or admissions@smcm.edu.
There are four sessions you can participate in during the 1:00 PM – 2:00 PM slot and 2:00 – 2:30 PM slot.
ENGLISH
"From Selfie to Self": a creative writing workshop with Professor Jennifer Cognard-Black on turning life experiences into arresting and purposeful prose. MH 103.
A creative reading with student poets and fiction writers, including free copies of the student literary magazine, The Avatar. MH 103.
TFMS
"Circus Skills": an introduction to circus skills including tumbling, juggling, and prop manipulation with Professor Daniel Bear Davis. Dance Studio, MH107.
A presentation of 15 minutes of the current fall production of Twelfth Night and 15 minutes of student films. Bruce Davis Theater, MH.
MUSIC
"A Masterclass for You": a chance to come and participate in, listen to, and comment on music performed by music majors preparing for their senior recitals with Professor Larry Vote. Performance Hall, MH 25.
A performance of acapella music by the select choir PING under the director of Larry Vote. Performance Hall, MH 25.
ART AND ART HISTORY
"Open Studios": an opportunity to visit with Professors Lisa Scheer and Jessye McDowell as well as senior art students as they work on their senior projects and tour their studios at our Art Annex facility. Art Annex.
Docent tours of the current exhibition Living on the Land at the Boyden gallery in which Art History students will guide visitors through the show and discuss their own work with the SMCM art collection and gallery curation projects. Boyden Gallery. MH.