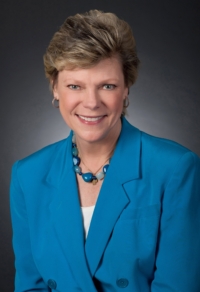 The Center for the Study of Democracy presents the Benjamin Bradlee Distinguished Lecture in Journalism with Cokie Roberts. Her topic is "Resilience and Resistance: Coping in Hard Times."
Cokie Roberts is a political commentator for ABC News and NPR.   In her more than 40 years in broadcasting, she has won countless awards, including three Emmys.  She has been inducted into the Broadcasting and Cable Hall of Fame, and was cited by the American Women in Radio and Television as one of the 50 greatest women in the history of broadcasting.  In addition to her reporting, Roberts has written six New York Times bestsellers, most dealing with the roles of women in U.S. history.
In addition to her appearances on the airwaves, Roberts, along with her husband, Steven V. Roberts, writes a weekly column syndicated in newspapers around the country by Universal U Click.  The Roberts also wrote two books together: Our Haggadah: Uniting Traditions for Interfaith Families, published in 2011 and From this Day Forward, an account of their now almost fifty year marriage and other marriages in American history. The book immediately went onto The New York Times bestseller list, following Cokie Roberts's number one bestseller, We Are Our Mothers' Daughters, an account of American women's roles and relationships over time.