Displaced and Barely Visible: Using Archaeology to Understand Homelessness
November 2, 2016 @ 4:45 pm

-

7:00 pm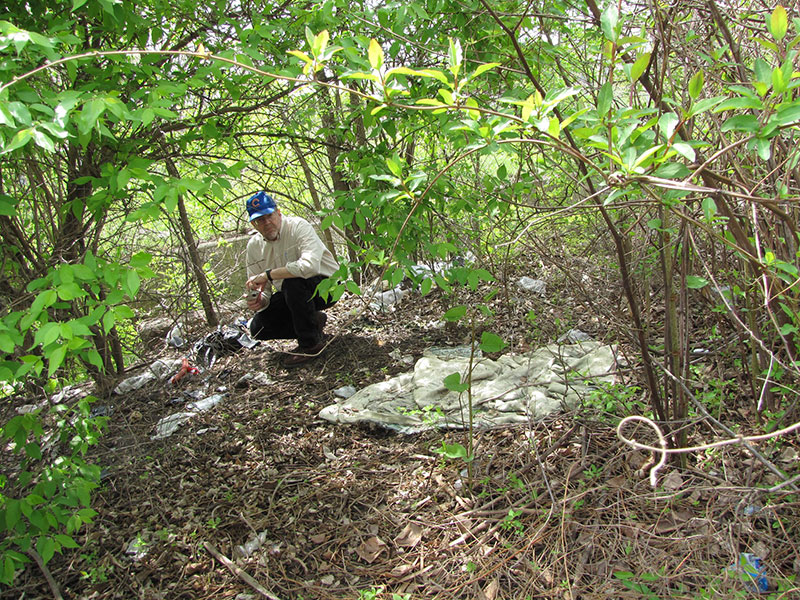 American archaeologist Jeremy Sabloff believes that "archaeology matters," but many people see it as esoteric and a societal luxury. To change that view, British archaeologist Victor Buchli recently advised that archaeology must do more to "earn its keep" by using archaeology's powerful tools to study today's social problems.
Ongoing archaeological studies of homelessness in Indianapolis and York (UK) demonstrate that archaeology can advise local social service agencies and individuals who provide aid to roofless people. Homeless people have willingly involved themselves by providing information about their lives and the "stuff" they need, use, and dispose of in their camps, and many have been directly engaged in fieldwork. Both projects are challenging commonly held notions about homelessness, influencing social policy, and by the very act of doing archaeology and engaging homeless people, providing a source of pride-in-self and wellness.  In her comments in Historical Archaeology, noted heritage specialist Helaine Silverman recently called the homelessness research "a milestone in archaeology".
About Dr. Larry Zimmerman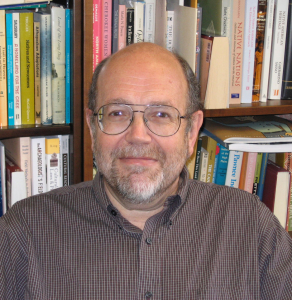 Dr. Larry Zimmerman is Professor of Anthropology and Museum Studies at Indiana University-Purdue University Indianapolis (IUPUI) and Public Scholar of Native American Representation at the Eiteljorg Museum of American Indians and Western Art.  After teaching for 22 years at the University of South Dakota, he left there as Distinguished Regents Professor in 1996.  After serving as Chair of the American Indian and Native Studies Program at the University of Iowa, he became Head of the Archaeology Department for the Minnesota Historical Society in 2002, but went back to academia in 2004 as IUPUI's first Public Scholar of Civic Engagement.
He is a past Vice President of the World Archaeological Congress, which at its 2008 6th Congress in Dublin awarded him its inaugural Peter J. Ucko Medal for his contributions to world archaeology. He has served as a consultant for numerous American Indian nations and organizations and has published more than 25 professional and popular books and nearly 300 articles on Native Americans, North American Archaeology, and cultural heritage issues.
His current research uses archaeological methods to study contemporary homeless campsites in Indianapolis. The project has received international attention, has been featured in Archaeology magazine, and has been called a "milestone in archaeology."