Neuroscience seminar Series: Dr. Margaret McCarthy presents "Surprising Origins of Sex Differences in the Brain: Lessons from Animal Models"
October 24, 2016 @ 4:45 pm

-

6:00 pm

Free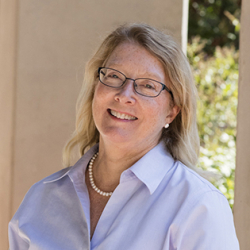 The Neurosciences program welcomes Dr. Margaret McCarthy, a professor of pharmolcology at the University of Maryland School of Medicine.
"Hormones sculpt the developing brain early in development to create enduring sex differences in adult physiology and behavior. Contrary to the expectation of direct effects on neurons we have found the neuroimmune cells and endocannabinoids, the brains own marijuana, are critical components of the sex differentiation process. We also find that epigenetic changes to the genome both establish and maintain sex differences. Together these provide sources of individual variability and plasticity in sex differences, as well as insights into the potential biological sources of gender bias in neuropsychiatric disorders of development."
Co-sponsored by the Lecture & Fine Arts Committee.
Related Events