Neuroscience Seminar Series: Dr. Michael Krashes presents, "Hunger-driven Motivational State Competition"
September 12, 2016 @ 4:45 pm

-

6:00 pm

Free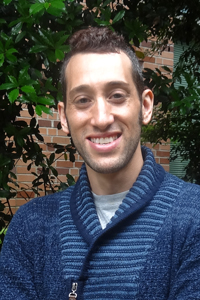 The Neurosciences program welcomes Dr. Michael Krashes, an investigator at the National Institutes of Health.
"Behavioral choice is ubiquitous in the animal kingdom and is central to goal-oriented behavior. Hypothalamic Agouti-related peptide (AgRP) neurons
are critical regulators of appetite. Hungry animals, bombarded by multiple sensory stimuli, are known to modify their behavior during times of caloric need,
rapidly adapting to a consistently changing environment. Employing a battery of behavioral assays and real-time monitoring of ARCAgRP activity, we found that hunger significantly increases its capacity to suppress competing motivational systems when food is accessible, further establishing that choices are not immutably fixed, but remarkably flexible computations integrating internal state, external factors and anticipated yield."
Co-sponsored by the Lecture & Fine Arts Committee.