NS&M Colloquium: Biologist/journalist John Bohannon
April 4, 2016 @ 4:40 pm

-

6:00 pm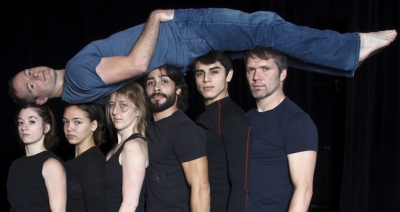 John Bohannon is a biologist and journalist. In his NS&M Colloquium talk, "Delicious junk science: How and why I fooled the world into believing that chocolate causes weight loss," he will discuss the important process of communicating science and the hurdles we encounter in this endeavor.
After embedding in southern Afghanistan in 2010, Bohannon engineered the first voluntary release of civilian casualty data by the US-led military coalition. He studies the evolution of fame using data provided by Google, and writes for Science and WIRED. His research on the blurring line between the cuisine of man and pet caused Stephen Colbert to eat cat food on television.
Using an alter ego known as the Gonzo Scientist, he runs the "Dance Your Ph.D." contest. It's an international competition for scientists to explain their research with interpretive dance. In his TED talk, A Modest Proposal, John suggests that Powerpoint software be replaced by live dancers and that science be communicated instead through movement.
At St. Mary's John Bohannon  also will be running a "Dance your SMP" workshop on Sunday, April 3, where he will help students to communicate their SMPs through movement. This will culminate in a open performance from 4-5 pm in the Michael P. O'Brien Athletics & Recreation Center Arena where the students will perform the pieces they created to illustrate their SMPs.
Related Events