Nurturing the Compassionate Community: An Evening to Honor the Legacy of Lucille Clifton
March 1 @ 7:30 pm

-

9:30 pm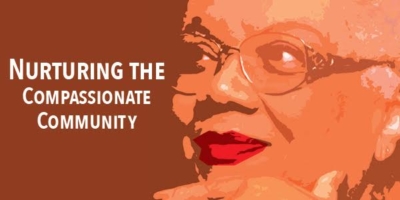 Co-sponsored by the Office of the President and the VOICES Reading Series, An Evening to Honor the Legacy of Lucille Clifton features poets Aracelis Girmay and Elizabeth Alexander in addition to Brian Ganz, Michael Glaser, Karen Leona Anderson, and Alexia, Gillian, and Sidney Clifton. Enjoy a powerful and uplifting evening of poetry and music in the spirit of Lucille Clifton's caring for each and every member of the College and her encouragement of others to live lives of engaged, just, and compassionate work.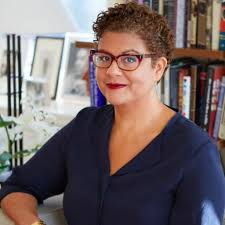 Lucille Clifton Legacy Award: Elizabeth Alexander and Aracelis Girmay VOICES gratefully acknowledges this event is made possible by the Office of the President.
Elizabeth Alexander is a renowned poet, essayist, playwright, scholar and social justice arts advocate who is a Chancellor of the Academy of American Poets, the Wun Tsun Tam Mellon Professor in the Humanities at Columbia University and Director of Creativity and Free Expression at the Ford Foundation. She previously served as the inaugural Frederick Iseman Professor of Poetry at Yale University, where she taught for 15 years and chaired the African American Studies Department. In 2009, she composed and delivered "Praise Song for the Day" for the inauguration of President Barack Obama. Her latest book, The Light of the World, was released to great acclaim.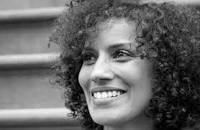 Aracelis Girmay is the author of the poetry collections Teeth and Kingdom Animalia, and the collage-based picture book changing, changing. Teeth was published by Curbstone Press under the generous and brilliant stewardship of Sandy Taylor. ForTeeth, Girmay received the GLCA New Writers Award, and the book was a finalist for the Connecticut Book Award. Kingdom Animalia was the winner of the Isabella Gardner Award (BOA Editions) and a finalist for the National Book Critics Circle Award. Most recently, Girmay's poetry and essays have been published inGranta, Black Renaissance Noire, and PEN America, among other places. She has received grants and fellowships from the Jerome, Cave Canem, and Watson foundations, as well as Civitella Ranieri and the NEA.