Selma '65
January 30, 2015 @ 8:00 pm

-

10:00 pm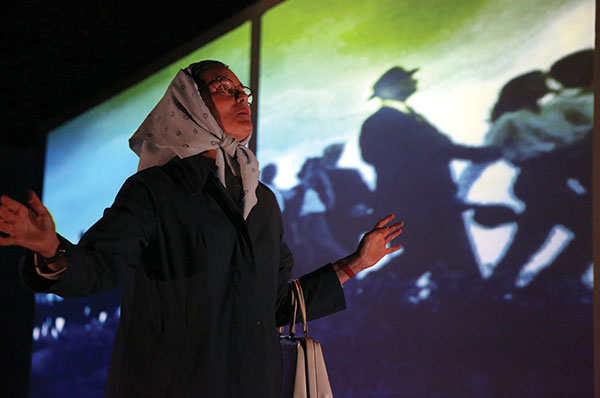 In anticipation of the upcoming 50th anniversary of the Selma Voting Rights Movement, Bloody Sunday, and the Voting Rights Act, "Selma '65," a new solo play from award-winning playwright Catherine Filloux, is set to perform for one night only, on Friday, January 30 at 8 pm in the Bruce Davis Theater on the St. Mary's College of Maryland campus. Sponsored by the College's Department of Theater, Film, and Media Studies, "Selma '65″stars Marietta Hedges and is directed by Eleanor Holdridge.
On March 25, 1965, in the immediate aftermath of the final Selma-to-Montgomery march for voting rights in Alabama, a white woman named Viola Liuzzo, who'd come from Detroit to attend the march, was driving fellow marchers and volunteers back and forth between the end of the march, the airport, and their homes. A young African-American man, Leroy Morton, was in the car with her. On a back road en route to Selma, Liuzzo was first pursued, then shot and killed by the Ku Klux Klan (Morton survived). One of the men in that car, Gary Rowe, was in fact an undercover FBI informant, who later entered Witness Protection (and took on the name by which he's known in the play, Tommy) after testifying at Liuzzo's murder trial. Those are the facts, as the FBI records of the case have it, that serve as the springboard for Filloux's "Selma '65," a play that juxtaposes Viola's story with Tommy's in an investigation of what might really have happened on that dark road on that dark night, from the perspectives of two of the players (played by the same actress).
Free and open to the public.