What's Next Mr. Putin?
October 7, 2015 @ 5:00 pm

-

6:00 pm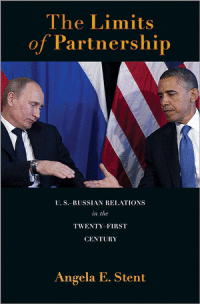 Are the United States and Russia set for further confrontation? Please join the Center for the Study of Democracy (CSD) and The Patuxent Partnership to explore reasons for Russia's expansionist foreign policy. Professor Angela Stent, one of the world's foremost authorities on U.S.-Russian relations and author of The Limits of Partnership, discusses why Obama's approach to Russia, the reset, has not worked.
Dr. Angela Stent, Professor of Government and Foreign Service at Georgetown University and a Russia expert who leads the Center for Eurasian, Russian, and East European Studies at GU has served as an adviser on Russia under Bill Clinton and George W. Bush. She is a Senior Fellow at the Brookings Institution and co-chairs its Hewett Forum on Post-Soviet Affairs. Dr. Stent has been a member of the advisory panel for NATO's Supreme Allied Commander in Europe. She is a member of the Council on Foreign Relations.
Sponsored by the Center for the Study of Democracy and The Patuxent Partnership.