For Sailors
 Registration is now closed and all meals are sold out. However, housing and transportation are still available. To purchase, contact Linda Jones at ltjones1@smcm.edu.
---
ACCOMMODATIONS
Housing Option #1 – Townhouse on the Greens
$200 Friday-Sunday
2 bedrooms w/ 2 extra long twin-sized beds in each
Includes a common  bathroom, living room area, dining room, full-sized kitchen with refrigerator, and four linen packages with a blanket, sheets, pillows, and towels.
Housing Option #2 – Waring Commons Suite
$50 Friday-Sunday (per person, NOT per suite)
3 or 4 bedrooms w/ 2 extra long twin-sized beds in each
Includes common bathrooms and a living room area.  Does not include a refrigerator.
All housing is air-conditioned and all guests will receive a complimentary linen package including a blanket, sheets, pillow, and towels.
---
MEALS
Waterfront Crab Feast & Barbecue     2 pm – 4 pm, Saturday
Indulge in this Maryland tradition at the signature event of the weekend.
Waterfront Tent – Price Varies by Selection
Preregistration Required
Steamed Crabs – $20
1/2 dozen local fresh steamed Maryland blue crabs with complimentary lemonade or ice water.
Barbecue Picnic – $15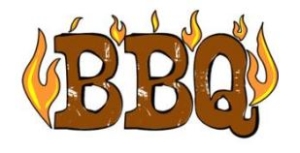 BBQ Beef Brisket, Grilled Sausage (Meat & Vegetarian) with Peppers & Onions, Hot Dogs, Macaroni & Cheese, Green Bean Salad, Fresh Tomato Basil Salad, Grilled Vegetables with Hummus & Pita Chips, Brownies & Cookies, Sliced Watermelon, and ice water or lemonade.
---
TRANSPORTATION
St. Mary's City to Annapolis Shuttle    6:30 pm, Saturday
One time shuttle from St. Mary's College to the City Dock in Annapolis. Shuttle will depart St. Mary's from the St. Mary's City Post Office (across the street from the River Center) promptly at 6:30 pm.
St. Mary's City Post Office – $25/person
Preregistration Required