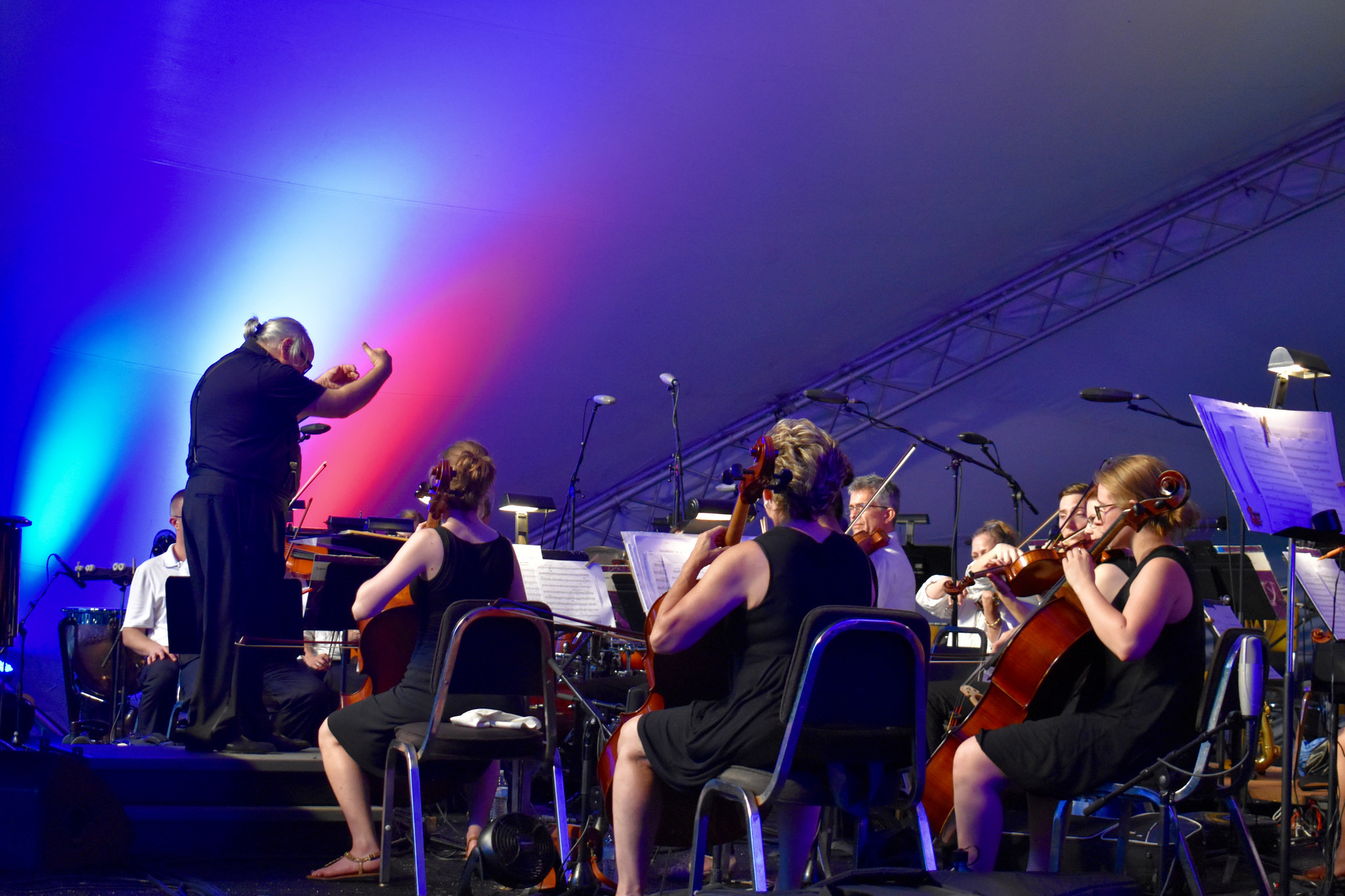 2017 River Concert Series on Flickr»
The 20th annual River Concert Series runs each Friday from June 22 – July 20 with the final concert on Saturday, July 21. Concerts are free and open to the public, beginning at 7 p.m. on Townhouse Green. Vendors for food and drink are on site. Grounds open at 5 p.m. Concerts feature the Chesapeake Orchestra directed by Jeffrey Silberschlag.
Music of Mozart, Devienne, Haydn
Guest Soloist, Giuseppe Nova, flute soloist
Leonard Bernstein 100 Birthday Anniversary
Music of Bernstein, Tchaikovsky, Sousa, others
The Chesapeake Orchestra
& Fireworks
Music of Bach, Handel, and Purcell
Katelyn G. Aungst, soprano
Roger O. Issacs, countertenor
Jeffrey Silberschlag, trumpet soloist
Larry Vote, guest conductor
S. Barber and Chopin
Nydia Noriega, Soprano
Jose Cueto, violin
Brian Ganz, piano
Sheryl-Marie Dunaway & Ballet Caliente join the Chesapeake Orchestra Big Band in a unique
blend of Dance and music for a "Night of Dance under the Stars."
Music of Swing, Tango, and more
Natii Wright
The Southern Maryland Community Gospel Choir
The River Concert Series program is subject to change.