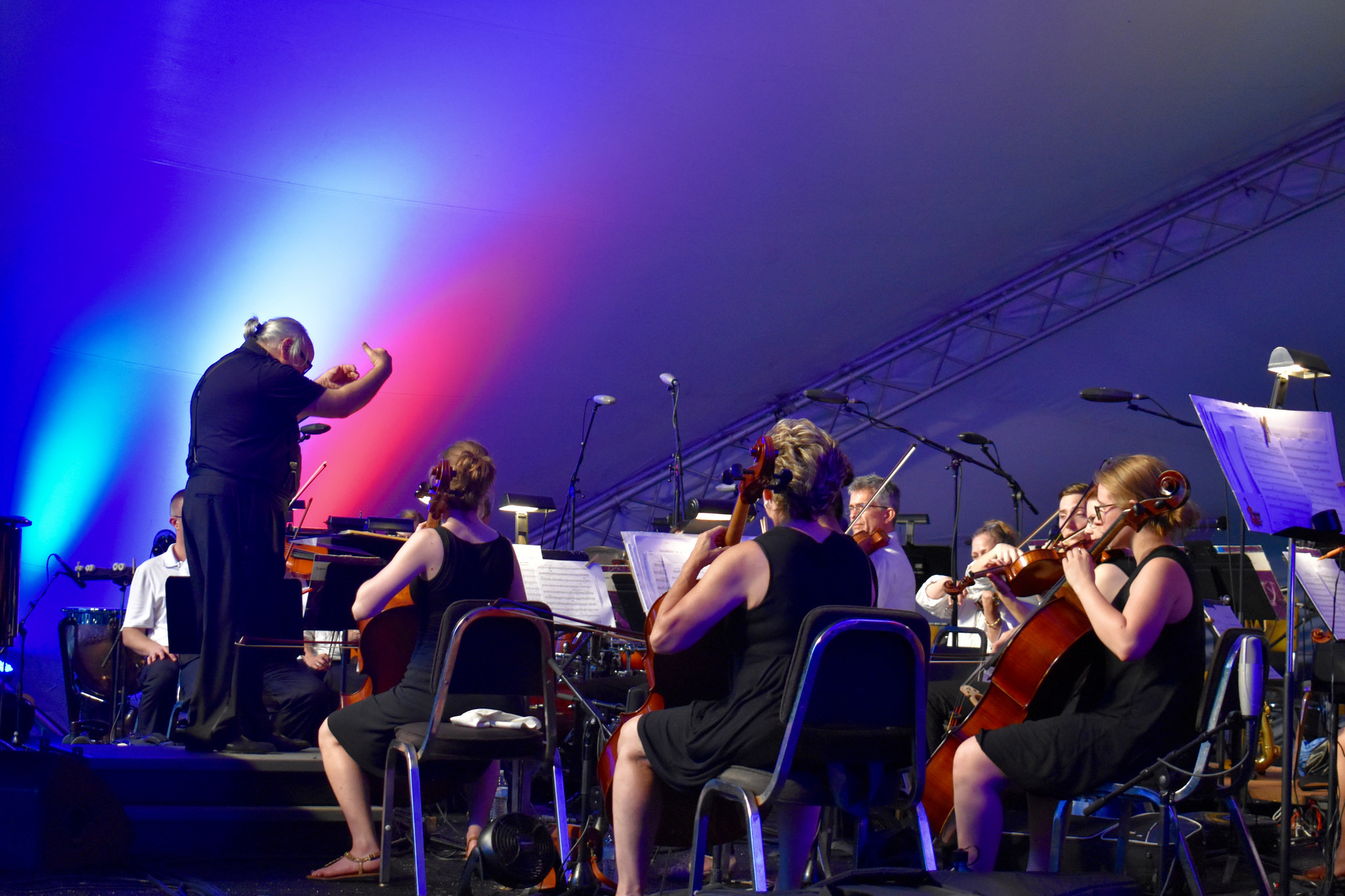 2017 River Concert Series on Flickr»
The 20th annual River Concert Series runs each Friday from June 22 – July 20 with the final concert on Saturday, July 21. Concerts are free and open to the public, beginning at 7 p.m. on Townhouse Green. Vendors for food and drink are on site. Grounds open at 5 p.m. Concerts feature the Chesapeake Orchestra directed by Jeffrey Silberschlag.
Friday – June 22
Friday – June 29
Friday – July 6
Friday – July 13
Friday – July 20
Saturday – July 21
Musical program to be announced in late Spring.