Saturday, April 13, 2019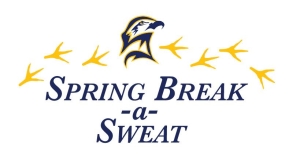 Did you participate in a fall or winter sport at St. Mary's College? If so, it's time to dust off your old gear, grab a water bottle, and return to St. Mary's to relive those glory days.  All alumni are invited, but alumni athletes from basketball, field hockey, soccer, and volleyball are especially encouraged to attend. Even if you don't plan on participating in your team's reunion game, come reconnect with your old teammates and friends!
After the reunion games, all are invited for a pizza tailgate at the Jamie L. Roberts Stadium to watch the women's lacrosse team take on conference rival Mary Washington, followed by a gathering at the waterfront. Check out the Schedule of Events for all the details.