Nestled in the heart of the Chesapeake Bay, St. Mary's College of Maryland's beautiful waterfront campus offers scenic views, historical landmarks, walking trails, and beach access; the perfect location to hold your next meeting, event or conference. The campus offers a variety of facilities and amenities including meeting and conference rooms, lecture halls, performance and rehearsal spaces, athletic fields, gym and swimming pool access, and on-site catering. We also offer access to the Great Room, a self-service dining facility that caters to a wide range of tastes and food preferences. Furniture rental, AV equipment and event support is available at no extra charge.
Meeting & Conference Space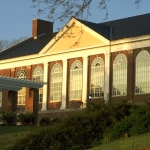 The campus contains a large range of classroom, meeting, and conference spaces.
Lecture, Ceremony, & Performance Space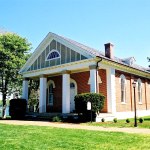 Glendenning Annex – capacity 60 people
Cole Cinema – capacity 158 people
St. Mary's Hall – capacity 200 people
Athletics, Recreation, & Outdoor Spaces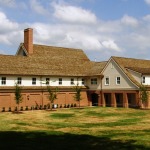 Michael P. O'Brien Athletics & Recreation Center Arena – capacity 1,500 people
chairs must be supplemented from an outside vendor at the expense of the client.
Waterfront & Lawns – Perfect for corporate picnics & barbeques
equipment must be supplemented by outside vendors at the expense of the client.