Aurora Margarita-Goldkamp, M.A.

Director of International Education

Aurora holds a B.A. in French Studies from Wesleyan University, where she studied abroad in Oaxaca, Mexico, and Paris, France. She earned her M.A.  in International Education Management from the Middlebury Institute of International Studies at Monterey, and has lived and worked abroad several years in Avignon, France and at the Umbra Institute in Perugia, Italy. She comes to SMCM most recently from an institutional relations manager role with Arcadia's College of Global Studies, where she was on the road advising and recruiting throughout the East Coast. Aurora is passionate about helping students have a life-changing experience abroad.

Sahra Grube

Office Administrator

Sahra has been with SMCM since 2008 and joined the Office of International Education in 2016. She is also a Notary Public. She has traveled to Southern Spain, and this past January went to West Africa with the SMCM Senegal Study Tour. Sahra has always enjoyed watching the students grow in the many years she has been here, but this position has been by far her favorite. She loves seeing how transformative the experience of traveling the world can be for students.
Meet our Ambassadors!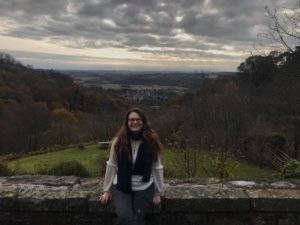 Whitney Nelson
Major: English
Study Abroad Program and Term: University of Roehampton in England, Fall 2019
"My highlight was being able to take part in the social programme and meet other study abroad students on trips!"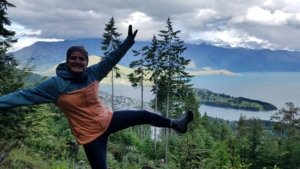 Anna LaPoint
Major: Biology and Environmental Studies
Study Abroad Program and Term: James Cook University in Australia, Fall 2019
"My highlight was making new and different connections with people from all over the world that share similar academic/professional interests."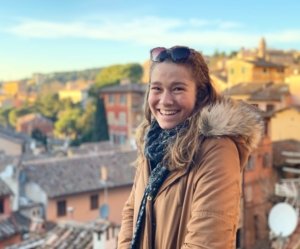 Laura Schmidt
Major: Environmental Studies
Study Abroad Program and Term: CIS Abroad Semester in Perugia (Food and Sustainability Studies Program) in Italy, Spring 2019
"My highlight was meeting several chefs through our program, including Dario Cecchini from Chef's Table on Netflix."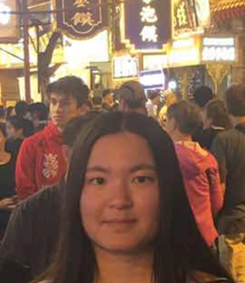 Sarah Kimball
Major: Political Science, Asian Studies, and Chinese
Study Abroad Program and Term: Fudan University in China, Spring 2019
"My highlight was meeting international students and studying Turkish while in China."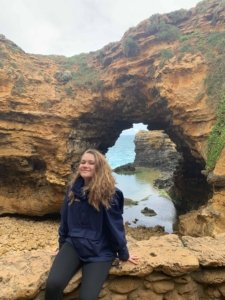 Elena League
Major: Biology
Study Abroad Program Name and Term: James Cook University in Australia, Fall 2019
"My highlight was always saying yes to spontaneous adventures because they turned out to be the most memorable experiences. The many people I met and friends I made were also so amazing and friendly."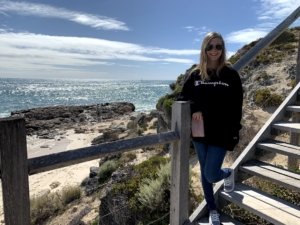 Abriana Segal
Major: Environmental Studies and Psychology
Study Abroad Program Names and Terms: James Cook University in Australia (Spring 2019), Greece Study Tour (Summer 2018), Senegal Study Tour (Winter Break 2016)
"A fun fact is that in Australia I got to meet six different types of marsupials!"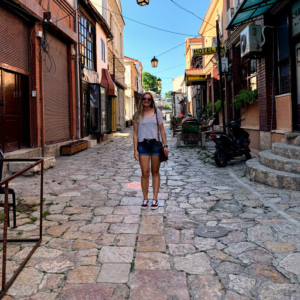 Jessica Bennett
Major: International Conflict
Study Abroad Program and Term: Peace and Conflict Studies in Kosovo, Summer 2019
"A fun fact is that in 6 weeks my program went to 7 countries in Southern Europe!"