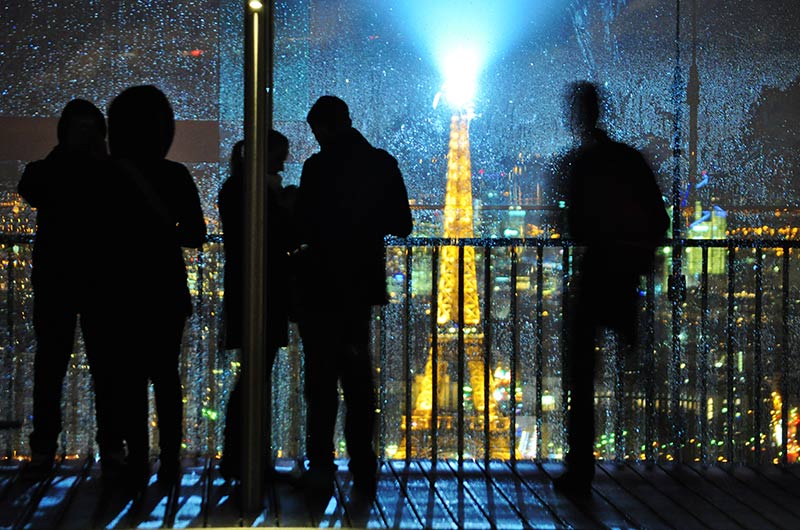 Pre-Requisites
Minimum GPA: 3.0
Foreign Language: Minimum French requirement based on Sciences Po
Approval of the SMCM French Language Faculty
Judicial Check
Highlights
Study at any of Sciences Po academically themed campuses
Take courses in both English and French
Earn an International Program Diploma
Course List
Study Abroad Budget
About the Program
The Sciences Po experience is a significant departure from life at St. Mary's. The successful student will be independent, a good problem solver, will have at least intermediate-level French language skills, and be up to the challenges of the French system's approach to rigorous and self-directed coursework. The grande école offers great opportunities for cultural immersion and intellectual growth, but it isn't a good fit for everyone. Interested in Sciences Po? Step one is an advising appointment with one of our French faculty who'll help you talk through your goals and your preparation to determine if you're a good candidate for a nomination.
A prestigious Grande École in central Paris, Sciences Po offers semester and academic year courses primarily in the social sciences with instruction in both French and English. Academic-year students earn an International Program Diploma. You may choose to study at Sciences Po's main campus in Paris or at one of six regional campuses throughout France with their own distinct academic themes: Dijon focuses on Eastern European studies; Nancy on French-German; Poitiers on Latin America, Spain, and Portugal; Menton on Middle East and Mediterranean; Le Havre on Asia; and Reims on transatlantic relations (please note that students at the Paris campus must find their own housing.).
Read more about Science Po's campuses outside Paris >>
Location
Study in Paris, the "City of Love", as well as home of the Louvre, Notre Dame, Sacre Coeur, the Eiffel Tower, and many other famous sites. Students will also learn to navigate a city of 2.2 million people, embrace the world of fashion, and try numerous gastronomic wonders. Additionally, they will have access to all of Europe via train and air to explore on weekends and school holidays.
Academics
Exchange students may participate in the Undergraduate Exchange Programme for one semester or one year. The vast majority of students enroll for one academic year in order to fully benefit from the Exchange Programme design. Students may choose to study in English, in French or in both languages.
All students wishing to go on the Sciences Po program must have the permission of the French Department and their home academic department in order to participate on this program.
Types of Courses
Cours magistraux (French Lecture Courses)
These lecture courses are animated by distinguished professors and class sizes vary from 60 students to large lecture hall audiences. A lecture course forms part of a module consisting of lecture plus methodology seminar.
Conférences de méthode (French Methodology Seminars)
At the core of Sciences Po's pedagogical tools, the conférences de méthode are part of the cours magistraux and conférences de méthode module. Taught by professors and assistant professors, these courses are designed to allow students to develop the subject of the cours magistraux through compulsory readings, written and oral exercises, and discussions. Small class sizes of 20-25 students provide a concentrated environment in which to work rigorously at Sciences Po methodology. Active participation is mandatory and a great deal of emphasis is given to verbal expression through the famous "exposés," or oral presentations.
English Lecture Courses
These lecture courses have a class size of 60-70 students and are geared toward encouraging interaction among students: 30 minutes of each session is reserved for questions and discussion on assigned readings, current events, and course content.
Enseignements électifs or Electives
These seminar courses cover diverse subjects and entail compulsory readings, written and oral exercises, and an interactive classroom dynamic.
Foreign Language Courses
It is strongly recommended that all non-francophone students take advantage of the excellent foreign language services to perfect their French while at Sciences Po. In addition, students may study one of the 15 languages taught at Sciences Po. To do so, they must have previously studied the language (except for French) at their home university, and must have taken the language placement test online. Regional campuses may have different language requirements.
Sports Electives (optional)
Students may enroll in one Sports Elective per semester, in addition to their regular course load.
Source: Sciences Po Undergraduate Exchange Program Brochure
Transfer Credits and ILC Department, French
SMCM students in French often satisfy part of their major or minor requirements by studying abroad. Credits for courses taken abroad must meet certain conditions to count for the major or minor at St. Mary's. Please work with your advisor and the ILC Department on how your courses would transfer back to SMCM.
Note: C​redits at Sciences Po are in the European Transfer Credit System (ECTS). Students enroll for ​30​ ECTS credits ​per semester ​and these transfer back to SMCM as ​15​ (American) credits.
Housing and Meals
An exciting part of studying at Sciences Po is finding housing in the city of Paris! International students do have a support structure to assist them with finding housing. You can choose to live in such places as a foyer (a dorm-style housing option) or an apartment.
Students also will pay for their meals as they eat them, so you'll have a lot of options for where you eat and how much you spend.
Student Life
Student Activities
Exchange students are considered regularly enrolled Sciences Po students, and as such, benefit from access to all campus facilities and services. You will be encouraged to take part in campus life through the more than 60 student clubs, associations, sport activities, as well as daily conferences and special lectures.
Computing at Sciences Po
Sciences Po students have direct access to several computer rooms. Sciences-Po's network is available to all students at all times thanks to its Wifi equipment. Students can browse the web from the main hall, from the garden, in the library, etc.: it is ideal to check your e-mails and run bibliographical researches. In order to establish this connection no additional peripheral device is necessary.
Important Links
Faculty Liaison
Dr. George Macleod – gsmacleod@smcm.edu
How credits taken abroad will transfer back to SMCM.
The academic and judicial requirements for any student considering studying abroad.
How financial aid will apply towards your study abroad program and what scholarships are available.
Payment processes for semester-long, short-term, and non-SMCM study abroad programs.
(Please note your username is your SMCM username minus the @smcm.edu (ex. arreinig) and your password is the same password you use for the Portal and SMCM Gmail.)