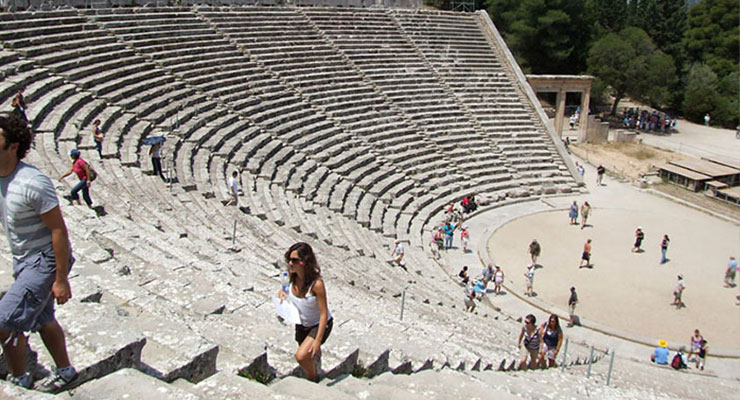 Itinerary for 2019 Greece Study Tour
June 6-29, 2019
The itinerary for 2019 commences with 7 nights in a family-owned inn in the small and welcoming village of Ancient Corinth, where we can adapt to the rhythms of Greek village life, see the many sites in and around this centrally located village, and even practice our Greek with long-time friends of years' worth of St. Mary's students.
We spend nights (after our initial night on the flight to Greece) in:
Ancient Corinth: Rooms Marinos
Nauplio: Pension Marianna (See the hotel featured in this Rick Steves excerpt.)
Delphi: Hotel Leto
on the ferry from Athens to Crete, in 4-berth rooms with private shower and bathroom (1 night)
the island of Crete: Hotel Lato in Heraklion (1 night); Hotel Fortezza in Rethymno (1 night); Plakias area (3 nights); Hotel Kriti in Chania (2 nights)
on the same kind of ferry from Crete back to Athens (1 night)
Athens: Hotel Acropolis Select
This totals to 25 days/24 nights (including the first night on the flight over).