Student Equity & Success – StRIDE Office Student Fellows lead activities that impact how and why students choose to remain at SMCM. Peer leadership helps others feel more included and relevant while gaining an equitable voice in SMCM processes. Students also learn how to take part in the College's effort to provide access to higher education through community partnerships.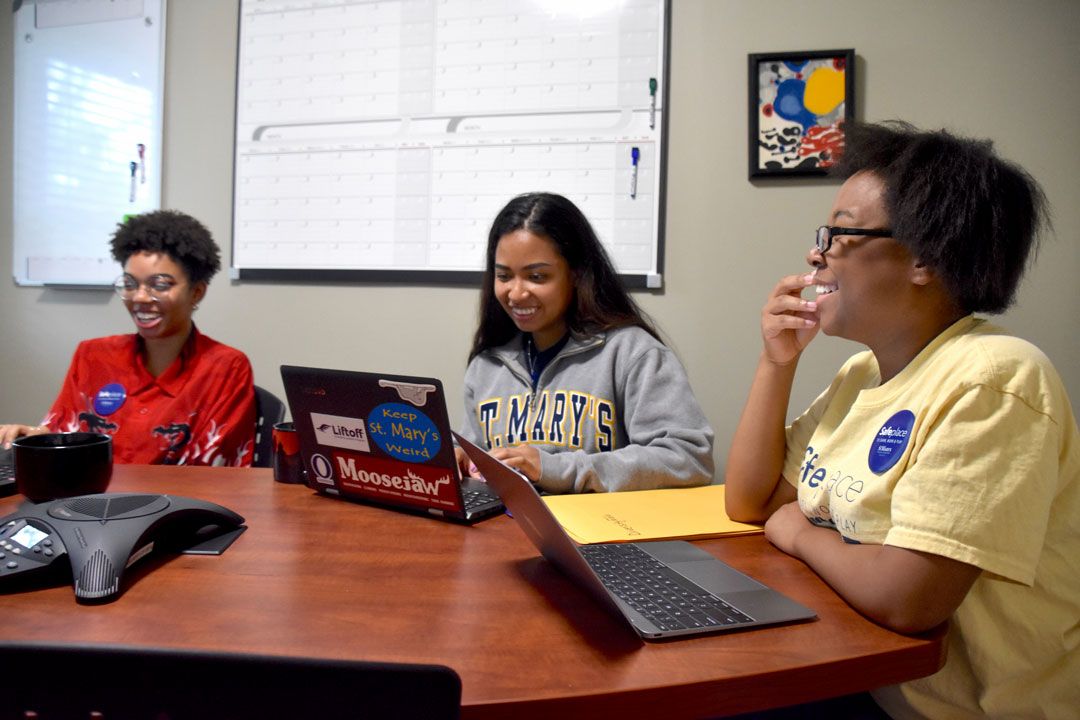 Strategic Retention Initiatives (Infrastructural Foci)
Every year we aim for increased student success through offering new opportunities and experiences both inside and outside of the classroom. Students report their own progress and involvement to measure achievement and gauge what we can do better as an institution to promote student growth and development. StRIDE Office Student Fellows help gather student data through the College's Thrive Survey, which emphasizes involvement in extracurricular activities. Thrive Survey data helps track student participation percentages by age, race, gender, ethnicity, orientation, socio-economic class, and ability.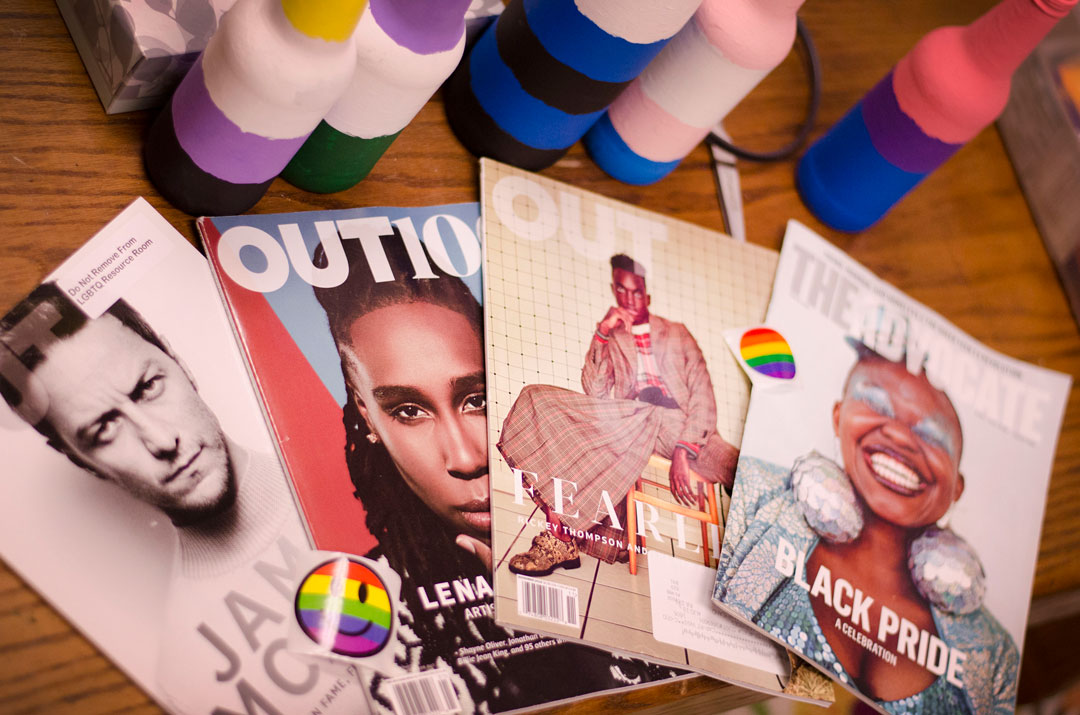 Inclusion & Equity Initiatives (Advocacy Foci)
Speak Out Hosting – To unite the campus community, StRIDE Office Student Fellows host campus speak out events. These events address campus climate by offering platforms to advocate for social justice and reform.
Diversity Training Leadership – StRIDE Office Student Fellows facilitate participation in annual campus-wide diversity education for new and transfer students. Students are empowered for a campus experience that is both inclusive and sensitive to all identities, creeds, orientations, and backgrounds.
Executive Council Liaison – StRIDE Office Student Fellows bring diversity concerns from the student body to the attention of senior campus leaders via the VPIDE.
SGA Collaboration – StRIDE Office Student Fellows work with the SGA representative to ensure fair and accessible resources for student involvement and success.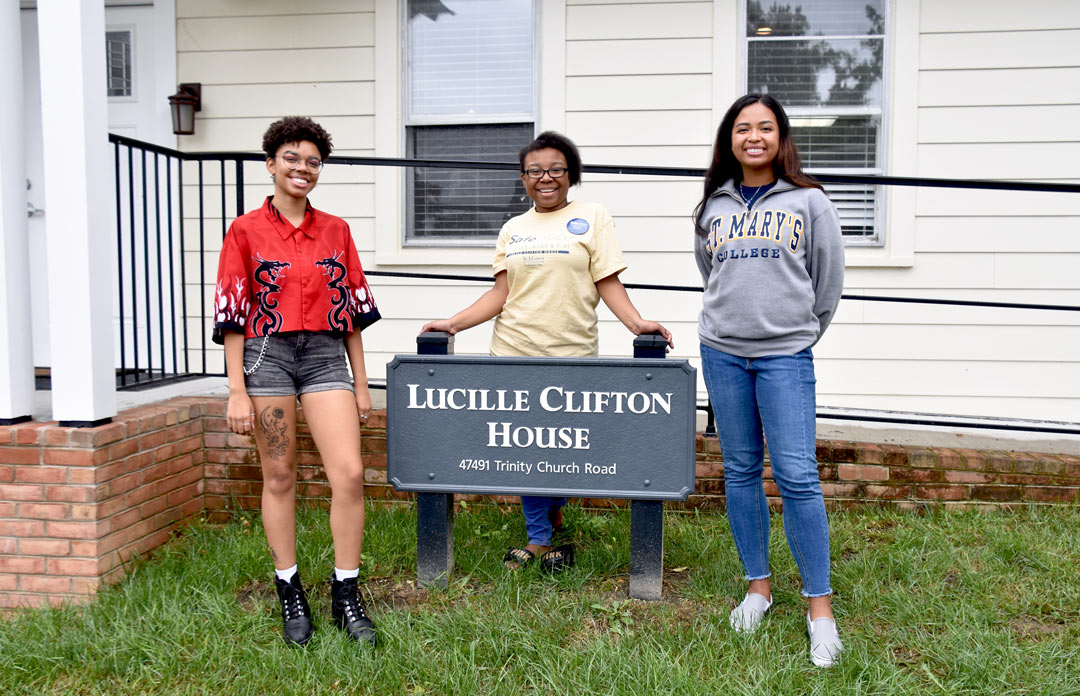 Inclusive Student Engagement (Program Foci)
Diversi"Teas" – Held in the Lucille Clifton House the last Friday of every month, Diversi"Teas" are opportunities for students to engage with other students, faculty and staff and discuss important issues relating to inclusion, diversity, and equity in a comfortable setting.
Diversity Landmarks – Feelings about diversity held by members of the SMCM community are captured and widely displayed by the StRIDE Office. This campus-warming activity "plants" personal and borrowed diversity quotes along the College's sidewalks and buildings each year. The result is a beautiful display of statements that help students feel safer and builds excitement about campus diversity while placing the inner beauty of campus life center stage for an entire week.
Community Conversations – StRIDE Office Student Fellows encourage student attendance at annual campus-community forums where diversity issues are discussed. Breakout-conversations are also promoted and led by Fellows as they advance discussions resulting from previous conversations.
All Campus Community Conversation (ACCC) Spring 2019 – Photos
College Access Partnerships ROI (Community Outreach)
Campus Event Co-Hosting Athletic, speak outs, College Talks, etc. – The StRIDE Office Student Fellows and Ambassadors host high school students from the local community during the academic year to introduce future Seahawks to topics of diversity, inclusion, and college life. This effort serves to help high school students learn about the realities of attending college from current St. Mary's College students and provides a jump start to participation in clubs, athletic events, and organizations.
1st Year Student Peer Mentoring – The StRIDE Office engages upper-class students in helping new students transition to and succeed at St. Mary's College. New students are sought out and paired with a volunteer student mentor. Mentors aid new students with academics, networking and navigating their new home on the river. The program is ideal for new students who are not active in a formal College mentor program or who desire a supplemental mentoring experience.