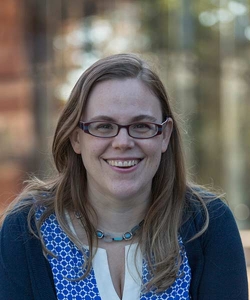 Sarah Cantor received her PhD from the University of Maryland in 2013, specializing in Early Modern European art history. Her research explores the intersections between landscape imagery, natural history, and antiquarian culture in seventeenth-century Italy. She has taught at Maryland and University of Maryland University College and has worked as a curatorial fellow at a number of museums, including the National Gallery of Art and the Philadelphia Museum of Art. At the PMA, she curated an exhibition on printmaking and publishing in eighteenth-century Venice and last summer worked as a Kress Research Fellow at the Bowdoin College Museum of Art in Brunswick, Maine, organizing and editing the museum's first ever online scholarly catalogue.
Sarah has published articles on the meaning and function of pastoral landscapes and literature across Europe in the early modern period and on the reception of ancient fresco painting and its use by the landscape specialist Gaspard Dughet in seventeenth-century Rome. She also written entries for several exhibition catalogues on old master and modern drawings and organized an exhibition on amateur drawings in nineteenth-century Maryland at Belair Mansion and Stables in Bowie. She has presented her work at major international conferences, such as the Renaissance Society of America and Sixteenth Century Society and Conference, and has been invited to give talks at several specialized symposia. Throughout her career, Sarah has received grant support ranging from a Fulbright IIE Fellowship to conduct dissertation research in Rome to a fellowship in Garden and Landscape Studies at Dumbarton Oaks to begin preparing a manuscript based on her dissertation.
Dr. Cantor will be teaching courses in art history in the fall 2016 semester at St. Mary's and working new projects while in residence at the Artist House.