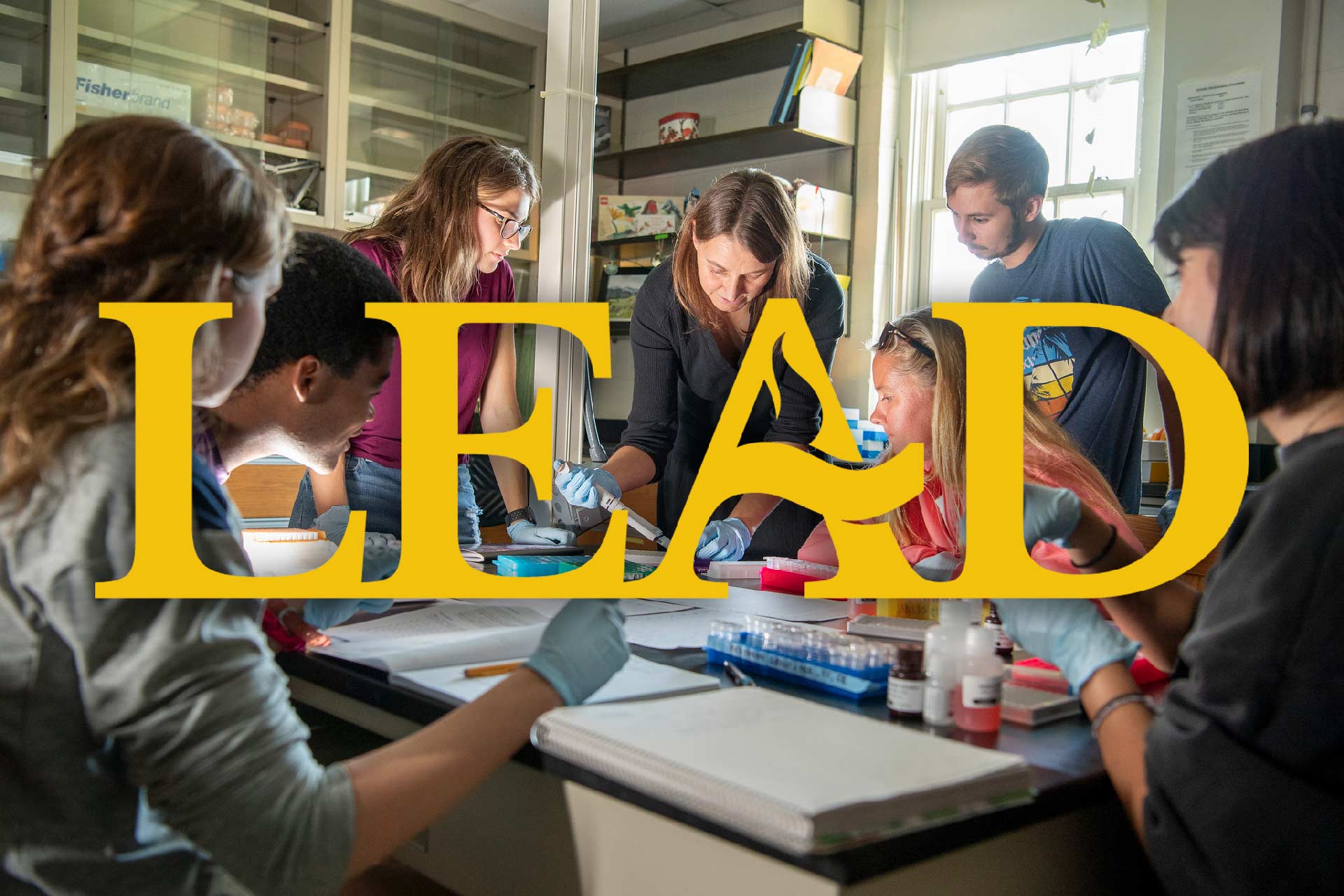 Career and Network Navigation Courses
As a new component of LEAD, we are conducting one credit professional development classes for first-year students and above that focus on developing professional skills and getting prepared for internships and jobs both during and after a student's time at St. Mary's College. A first semester in this course will focus on resume building, cover letter writing, discovering your personal strengths, shadowing different jobs, and learning about different career fields by networking with alumni and going on Career Immersion trips. A second semester in this course focuses on interview skills and professional communication, job application strategies, and landing an internship.
In addition to these courses are Living Learning Communities (LLC) where cohorts of students live in the same building or hallway and conduct campus-wide activities based on a certain focus. Past LLCs have focused on things such as service, education, or leadership. These students have similar goals and interests and explore these focuses by taking advantage of certain networking resources provided for them, as well as implementing their ideas to the campus community through projects and event planning. To be part of an LLC, you may be invited to apply based on academic credentials and career interests. If you are interested in learning more about joining an LLC, please contact Sheila Rushlow, sboakden@smcm.edu.
"Through this class [CORE104] I discovered that I am able to think on my feet relatively quickly and efficiently to cohesively respond to questions. The amount of practice that this class had with interviews definitely helped me develop this skill. This class has also taught me that one of the best ways to find out more about a job or major or position is by asking someone in your prospected position to find out more about what the position actually looks like." — Brittany Thayer
"Honestly, I would have not thought much of what I do after college if I did not take this class. The first semester I did the bare minimum in the class and felt like I did not get much out of it. The second semester I thought I put much more effort in and feel like I will get a much better grade in the class, along with all of my other classes." –Spencer Ralston
"I believed that I was not doing a good job of advertising myself. This class greatly in this regard. While I was no stranger to interviews, the class did a great job refining my technique. More importantly, the class was extremely useful in relation to my resume, as well as presenting myself in the best manner. My original resume was a disaster, but the class gave me the proper tools to reorganise it. I do truly believe that this class may greatly influence my life's career path." –Francis (Frank) Minges
"My personal experience in this class has been overall, very helpful. Most of the class periods I've been in were incredibly informative, especially for the interview process. Coming into this class, I had no idea what to say or do during the interview process. After learning about keywords, body language, and the STAR method, I was able to learn exactly what I should be doing in an interview setting. I'm much more confident in general about the whole thing and shouldn't have to worry nearly as much about going in for a job interview in the future." — Aiden Briancon
"Throughout this course, I have built on numerous skills and gained insight on skills that I have that I was previously not aware of. Coming into this course, I had an idea that I wanted to become a teacher but I was not aware of some of my top skills. I learned in the skills finder that my top skill is harmony which will be great in the field of teaching. I also have become more aware of my responsibility and work ethic throughout the course of taking this class…The most impactful part of this course was the mock interviews. The interviews allowed me to polish my skills in an interview and made me feel more confident. Before entering the course, I was nervous in an interview scenario and did not feel completely prepared. However, now I am extremely prepared and feel as if I am ready to have a successful interview in the future." –Devin Garner
"The most impactful part of this course was the mock interviews. The interviews allowed me to polish my skills in an interview and made me feel more confident. Before entering the course, I was nervous in an interview scenario and did not feel completely prepared. However, now I am extremely prepared and feel as if I am ready to have a successful interview in the future." — Emma McNesby
"Largely, this class (CORE104) and the previous one (CORE 103) helped me to employ confidence in applying and interviewing for jobs which have overall encouraged me to try for jobs and internships that I see." — Katherine (Katie) Riesner