EXPERT PRACTITIONERS working professionally in the disciplines below will share their career stories and describe their work life. They will review requirements for various career positions in their field and introduce students to jobs, colleagues, networking, and professional associations.
WHAT WILL STUDENTS LEARN?
Each course is designed to help students make decisions about a career path and learn how to navigate from college to the workplace. These Expert Practitioners, experienced and preeminent in their fields, will serve as role models, inspiring, motivating, and guiding students.
Business Leadership
Project Management and Meeting Challenges Across Business Sectors
Project managers ensure that a project team meets its goals. This course will show students the skills, qualities and experiences required for effective leaders and project managers. Students will learn how to acquire and practice techniques and approaches that will lead to exemplary completion of their team goals.
The Expert Practitioner is Tim Atkin, Chief Administrative Officer for Blackboard, which provides digital experiences in the classroom. Mr. Atkins has over 25 years of experience driving organizational excellence across operations, communications and public affairs, service delivery, investor relations and mergers/acquisitions.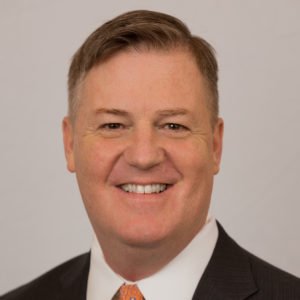 Tim Atkin
Chief Administrative Officer, Blackboard
International Journalism
The Global Fight for Gender Equity and the Power of the Pen
What is the role of independent journalism and social advocacy in advancing women's rights? Students in this course will gain a greater understanding of the power of journalism to inform, expose abuses of power, and inspire urgent action. Teams of students will design a public service media venture that advances gender equity.
Expert Practitioner Xanthe Scharff is the CEO and Cofounder of The Fuller Project, a nonprofit organization dedicated to groundbreaking reporting on women worldwide that raises awareness, exposes injustice, and spurs accountability. During the coronavirus pandemic, Dr. Scharff was among the first to write about the disproportionate impact of the economic crisis on women in a major U.S. news outlet.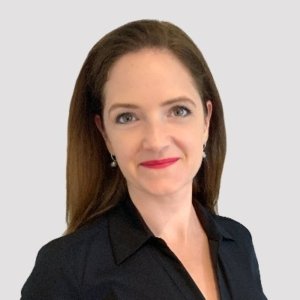 Xanthe Scharff
Chief Executive Officer, Nonprofit News Leader, The Fuller Project
Journalism and Ethics
Ethical Dilemmas in Journalism
At a time when the media are constantly under attack from all sides, this class will show students how they could play a role in keeping alive the goals of objectivity and ethics in news coverage – especially from the management level. Digital news subscriptions have increased more than 200 percent since 2018, confronting journalists and their editors with new questions about speed, accuracy and unconscious bias.
The Expert Practitioner is Ann McDaniel, former Senior Vice President of The Washington Post Company and Managing Director/Editor and Correspondent for Newsweek. With a Master's of Studies in Law from Yale and an advanced business training certificate from Harvard Business School, she is now Interim CEO of Foreign Policy.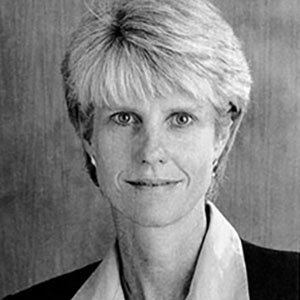 Ann McDaniel
CEO, Foreign Policy, Graham Holdings
Law
An Argument for Going to Law School…or Not?
Students who consider themselves problem-solvers and enjoy intellectual challenges plus the chance to help others may find a great match among wide range of careers in law. This class will highlight the range of career choices available to students who pursue a post-graduate law degree, including politics, corporate or nonprofit representation, securities or antitrust law, and conflict resolution, family, or elder law.
The Expert Practitioner is Gordon Seymour, an attorney who served as General Counsel for The Public Company Accounting Oversight Board and the Securities and Exchange Commission. Mr. Seymour graduated from Yale and the University of Chicago Law School; he is a member of the bar in New York and Washington, D.C.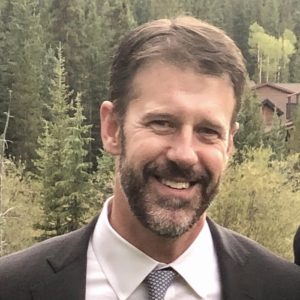 Gordon Seymour
Attorney, Private Practice and Government Policy
Media & Communications
What does it take to land on your feet in a world of multinational corporations and constantly changing technology? This class will teach students how to learn how to craft messages and understand audiences, and work in journalism, marketing and PR. … Students interested in disseminating information, reporting news, storytelling or analyzing media culture should consider this course.
Neil Irwin, a graduate of SMCM and Columbia Business School, writes about global economic trends for The New York Times. His newest book, published in 2019, will be the focus of this class: How to Win in a Winner-Take-All World: The Definitive Guide to Adapting and Succeeding in High-Performance Careers. Previously, Mr. Irwin wrote The Alchemists: Three Central Bankers and A World on Fire, short-listed for the Financial Times -McKinsey Business Book of the Year. He is also a founding staff member of The Upshot, the Times's site for analytical journalism.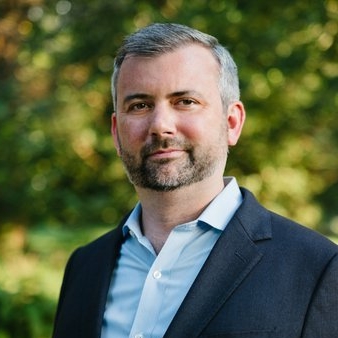 Neil Irwin
Senior Economic Correspondent
Medicine
Medical Careers from A to Z
This course will spotlight careers in medicine that can range from anesthesiologist and nurse practitioner to radiologic technologist and zoo veterinarian. Careers in medicine are projected to grow 16 percent from 2020 to 2030. This course will cover job requirements and the vast array of opportunities available among the 2.6 million positions that will be added in this sector in the next decade.
The Expert Practitioner is Renee Blanding, M.D., who began her career at Johns Hopkins Bayview Medical Center in 1992 as a staff anesthesiologist. She also served as medical director of the operating room for seven years and has been Vice President of Medical Affairs since July 2011.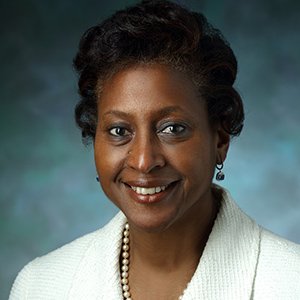 Renee Blanding, M.D
Vice President, Medical Affairs, Johns Hopkins
Project Management
The Key to Success in Any Field: Managing at All Levels
Building good systems in the first place leads to more efficient business operations, more effective staff training and reduced turnover. Students who may be contemplating starting their own company will leave this class with a greater understanding of these key principles, as well as the importance of strategic management and planning, and the role of transparency and clarity in engaging employees.
The Expert Practitioner is Yemi Aje, who manages all operations for T&A Covenant Solutions, a property management firm based in Laurel, Maryland. Aje is also co-founder and Board President of the nonprofit GoTACS Global Outreach, which supports social entrepreneurship, health and wellness in marginalized communities.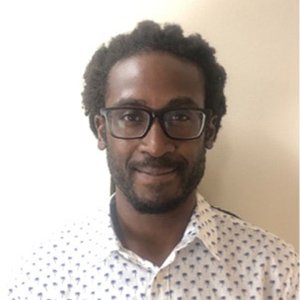 Yemi Aje
Building Operation Management, T&A Covenant Solutions
Psychology
An Abundance of Careers
This course will explore the diverse applications of psychology in the work world – teaching, social work, school sports, forensic psychology, private testing and counseling. As of 2019, the field of psychology is expected to grow by 14 percent through the year 2026. Students will learn about requirements, credentials, earning potential and varied opportunities in the field.
The Expert Practitioner is Mariah Covington, who earned a Master's in forensic psychology after studying sociology at Howard University. She is a Graduate Licensed Professor Counselor at Wake Kendall Psychotherapy Group in Washington, D.C. Students may access her How Come They Didn't Teach Me That in School? to learn more about Ms. Covington's approach to psychology.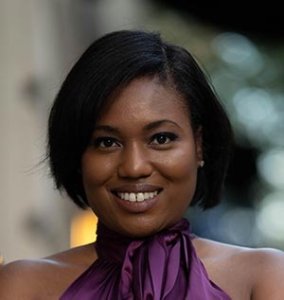 Mariah Covington
M.A., Graduate Licensed Professional Counselor
Social Entrepreneurship
Is Social Impact Leadership Calling You?
This course will highlight the skills needed to drive social change by innovating and leading as a social entrepreneur. Social entrepreneurs work at the intersection of education, technology, and social impact; they may work in the nonprofit, for-profit or public sector. Students will learn how to become a social enterprise professional, applying management skills to achieve world-changing goals.
The Expert Practitioner is Zach Leverenz, a graduate of Dickinson College and the Harvard Graduate School of Education. Mr. Leverenz leads the nonprofit SeedSpot , which provides resources and support for entrepreneurs. He also founded the nonprofit EveryoneON, connecting low-income families to Internet service and training.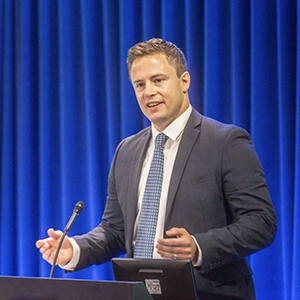 Zach Leverenz
CEO, SeedSpot
Social Impact and Leadership
Meet Global Leaders Making a Difference
This course will focus on ways students can work and lead in the nonprofit world. North America is the largest region for Non-Governmental Organization (NGO) growth currently, but going forward the fastest regions are expected to be the Asia Pacific and the Middle East. Students will learn how to identify or create opportunities for themselves in nonprofit employment, where the number of jobs in the U.S. grew by almost 19 percent from 2007 to 2017.
The Expert Practitioner is Carrie Rich, co-founder and CEO of The Global Good Fund, which she and a mentor created to pair experienced business executives with emerging social entrepreneurs. Ms. Rich received POLITICO's Women Who Rule Award, honoring women who are leading change in policy, politics, and communities in unique ways. Ms. Rich talks about her insights on building confidence and networks here.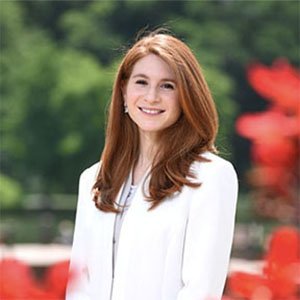 Carrie Rich
The Global Good Fund
In-Person CORE Pathway 201 Courses
Boyden Art Gallery & Collection
Students in this course will work as gallery assistants where they will assist in visitor engagement, exhibition, creations, research and planning. Students will learn about collections and experience installation techniques for gallery shows.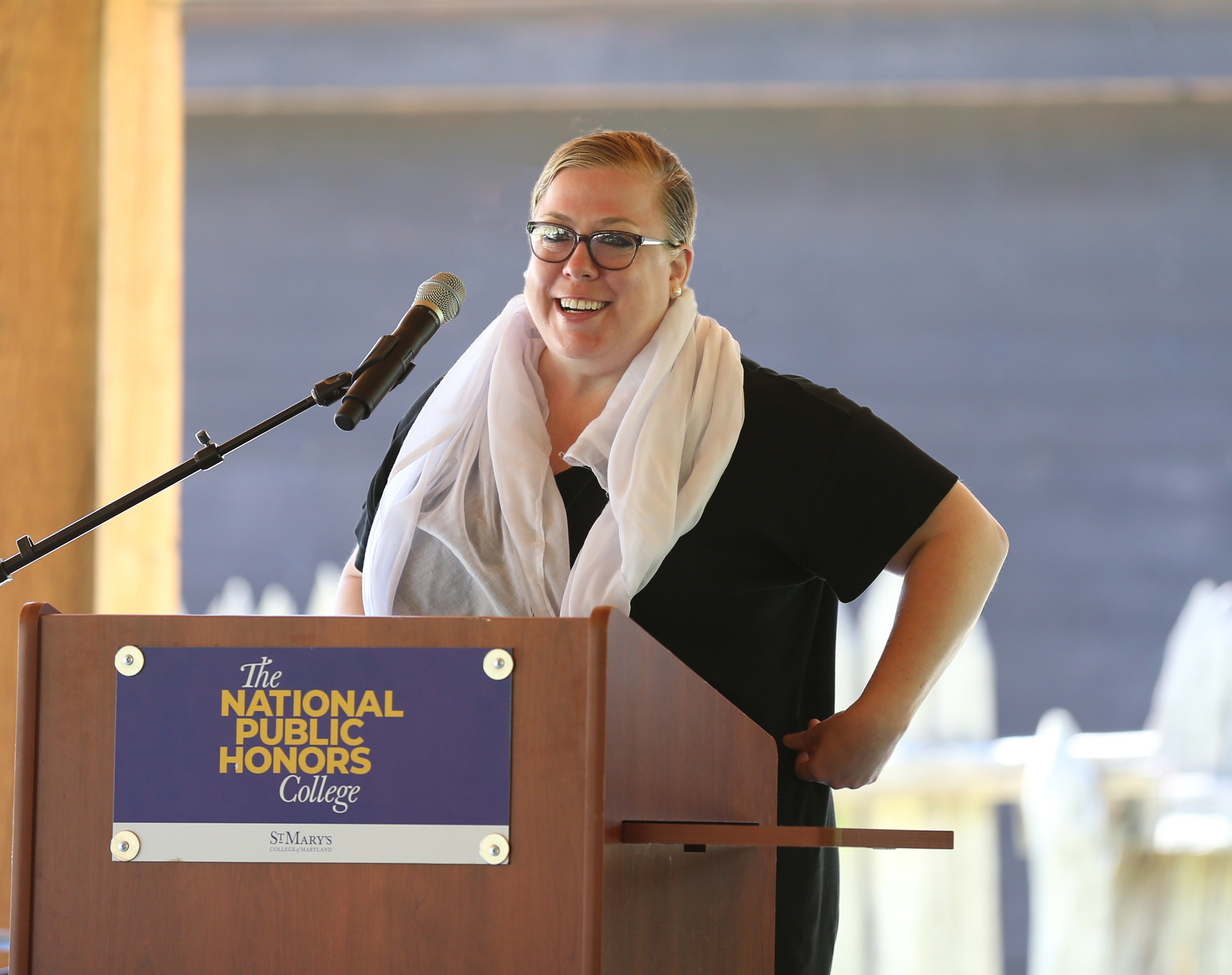 Dr. Erin Peters
Environmental Justice
Students will work with the Sierra Club and the on-campus Sierra Club Student Coalition to advocate for issues related to the environment. Example tasking: organizing and attending events, writing newsletters and other media campaigns, membership drives.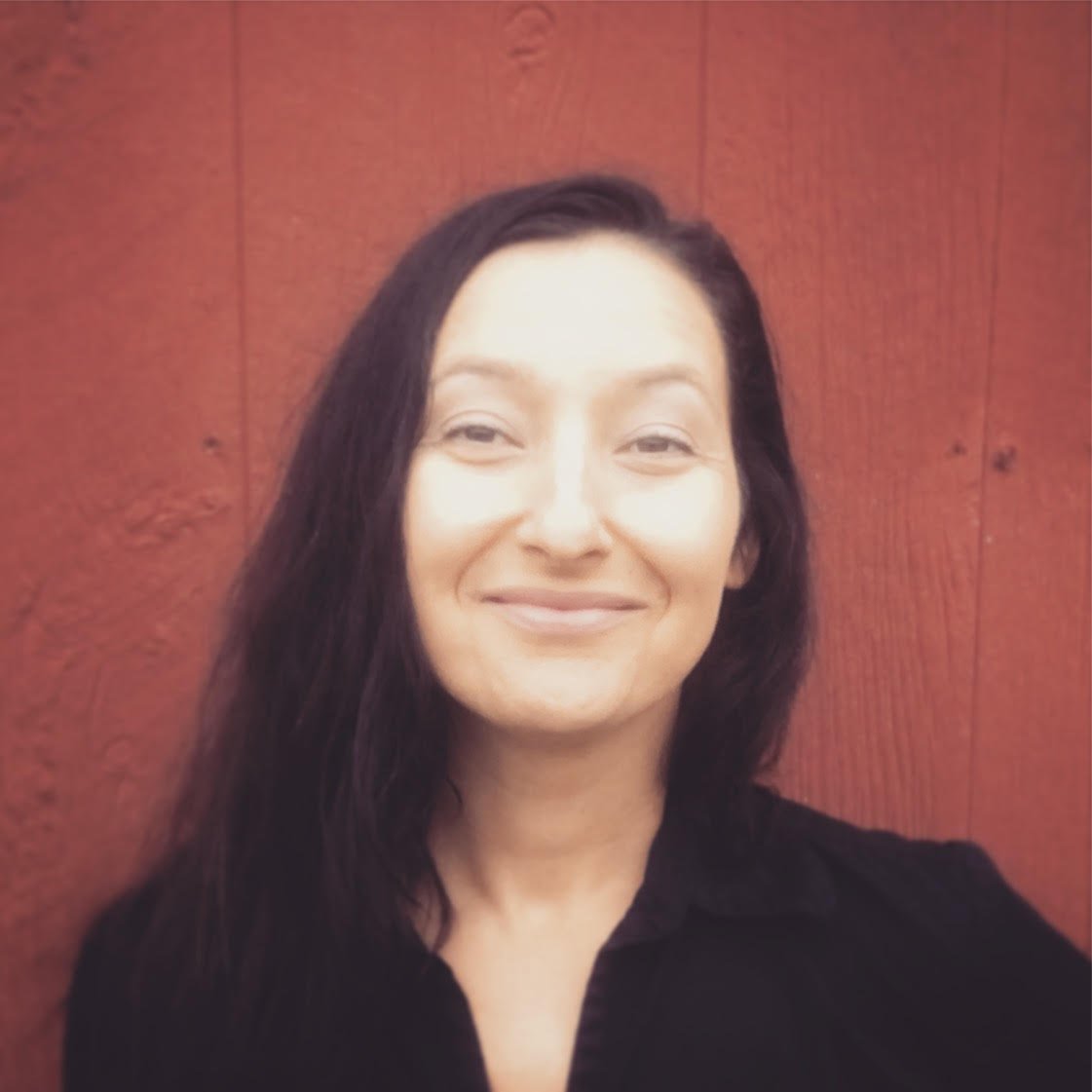 Professor Crystal Oliver
Introduction to Emergency Medical Services
This course will provide a basic overview of the emergency medical services (EMS) system in St. Mary's County and the greater Maryland EMS system. Students will have the opportunity to learn the basic skills necessary for assisting in patient care in an emergency situation, including acquisition of vital signs (e.g., blood pressure, pulse), radio communication, personal safety (e.g., bloodborne pathogen), and operation of ambulance equipment (e.g., stretcher, LifePak, oxygen/suction). Students will have the opportunity to visit key emergency services infrastructure in the local area (e.g., emergency communications). Students will also gain certification in CPR through the American Heart Association and will be provided information about opportunities for future certification paths (e.g., EMT, paramedic). By the end of the course, students will be qualified to volunteer as crew members at the Lexington Park Volunteer Rescue Squad and will be eligible for membership. Requirements: You will need to be able to volunteer during the week ON SITE.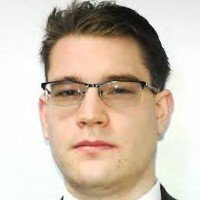 Andrew Koch, SMCM alum
Professional Writing
Students in this section will have externships in various facets of the writing industry. Any student who registers for Professional Writing should have advanced proficiency in writing and editing skills. The instructor may request a meeting to determine proper fit and placement for the student. Training, tasking, and deliverables will vary depending on the worksite.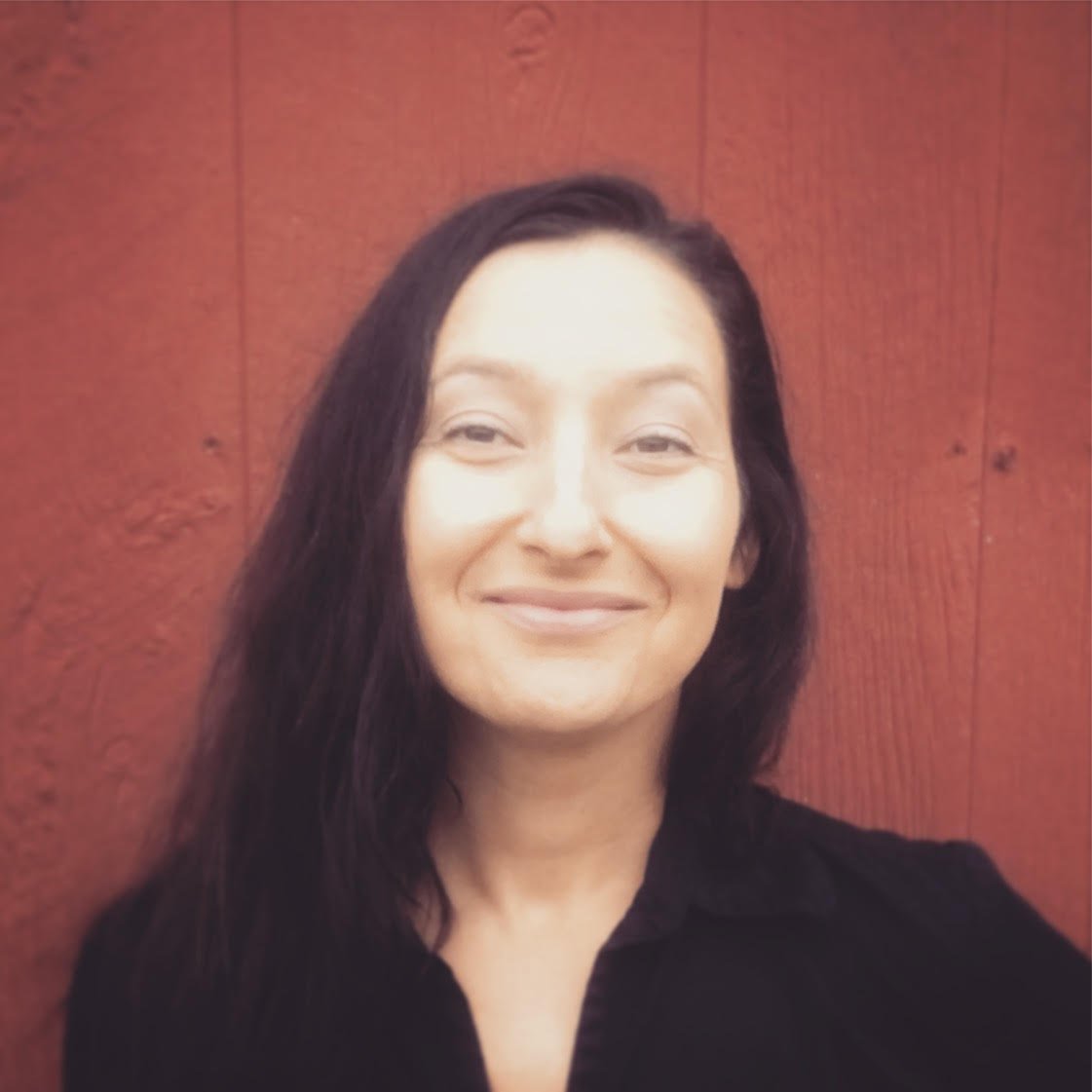 Professor Crystal Oliver
Sports Management
Students in the sports management class will focus on the business aspects of sports, information about sports, and intercollegiate and professional sports. They will also learn about sport ethics, sport marketing, sport law, sport finance, and management of sport facilities.

Students in this course will be placed into externships that allow for direct work experience in one of three areas:
College athletics administration/coaching
Professional sport organizations
Health and fitness field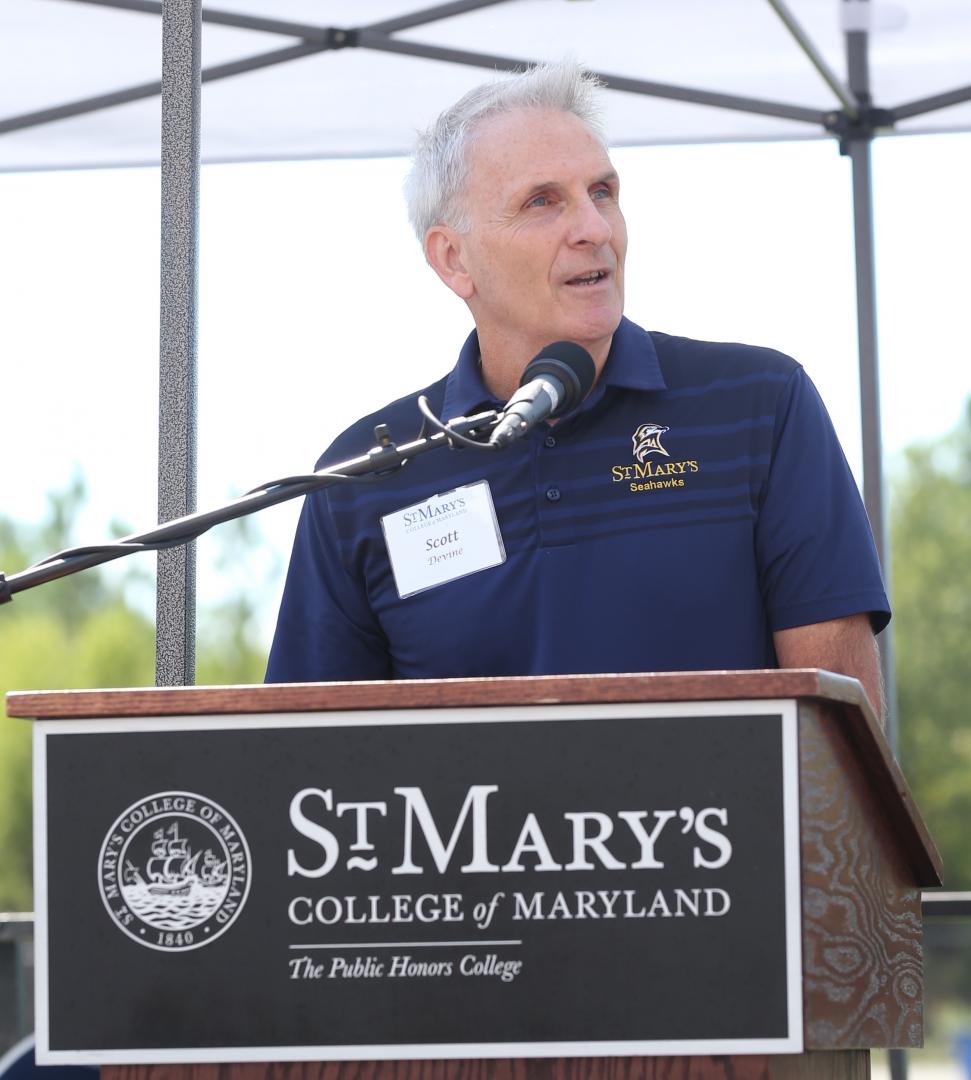 Scott Devine
Youth Community Photography
This course provides students with a comprehensive overview and the opportunity to practice administering a youth photography community project with the photovoice methodology. Students will be trained to produce working plans for fund-raising, art education, marketing, recruitment, public exhibition and event production.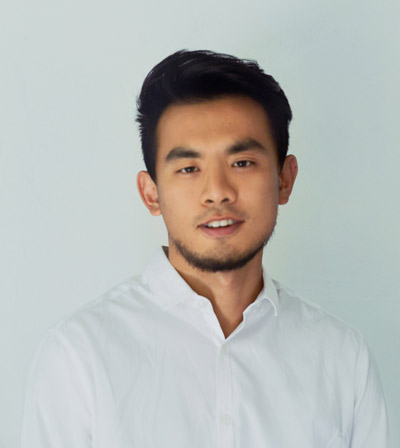 Professor Tristan Cai
ASK ME!
Ciara is available to answer student questions and discuss career options with students individually.
Ciara Williams is the Director of Professional Pathways at St. Mary's College. Her goals are to support students as they explore their career aspirations. She earned her BA in Education from Spelman College, a Master's in Higher Education Leadership from Morgan State University, and is currently in a doctoral program. Ms. Williams is available to speak with students by appointment in the Center for Career and Professional Development to discuss CORE Pathways 201 courses and career development opportunities.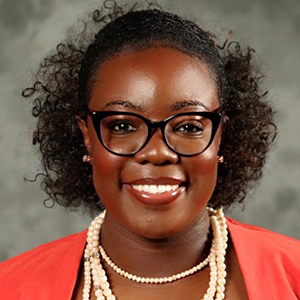 Ciara Williams
Director Professional Pathways, St. Mary's College