Graduation portraits are available for purchase through Classic Photography. Search on "St. Mary's College of Maryland" at this link:
Valedictorians
The senior who has the highest GPA (grade-point average) is the class valedictorian. For the Class of 2023, there are four valedictorians. The valedictory address will be given by Hannah Gorel.
Hannah Gorel
Hannah Gorel is a double major in computer science and mathematics. She is a member of Chi Alpha Sigma honor society and the captain of the varsity women's tennis team. She is president of the College chapter of the Society for Industrial and Applied Mathematics and has interned at Microsoft, Visionist Inc., and General Dynamics Missions Systems. She also serves as a student ambassador coordinator.
Nicolette Iacona
Nicolette Iacona is a psychology major with a minor in art. She is a member of both Chi Alpha Sigma and Psi Chi honor societies and is a research assistant in the psychology department's virtual reality lab. She is a captain on the women's varsity rowing team, for which she has coordinated multiple major community service projects in partnership with Shiloh Manor Horse Farm in the surrounding St. Mary's community. She is also a recipient of the 2023 Female Scholar Athlete Award.
Eleanor Pratt
Eleanor Pratt is a history major with a creative writing minor. She is a member of Phi Beta Kappa and Phi Alpha Theta honor societies and was the editor-in-chief of The Point News. She has served as the editing and communications intern for the Center for Career and Professional Development, a student assistant to the history department, a peer-to-peer mentor, and as vice president of Phi Alpha Theta.
Emily Rudo
Emily Rudo is a double major in environmental studies and political science with a minor in sociology. She is a member of Pi Sigma Alpha honor society and serves as the president of the Student Government Association and a coordinator of student ambassadors. She has served as a Senate environment and infrastructure policy intern and as a campaign assistant for State Delegate Brian Crosby (D-Md). She was also the editor of the spring 2022 edition of Open Water: An Undergraduate Journal in the Social Sciences and a member of the College's 2022-2023 Strategic Planning Steering Committee.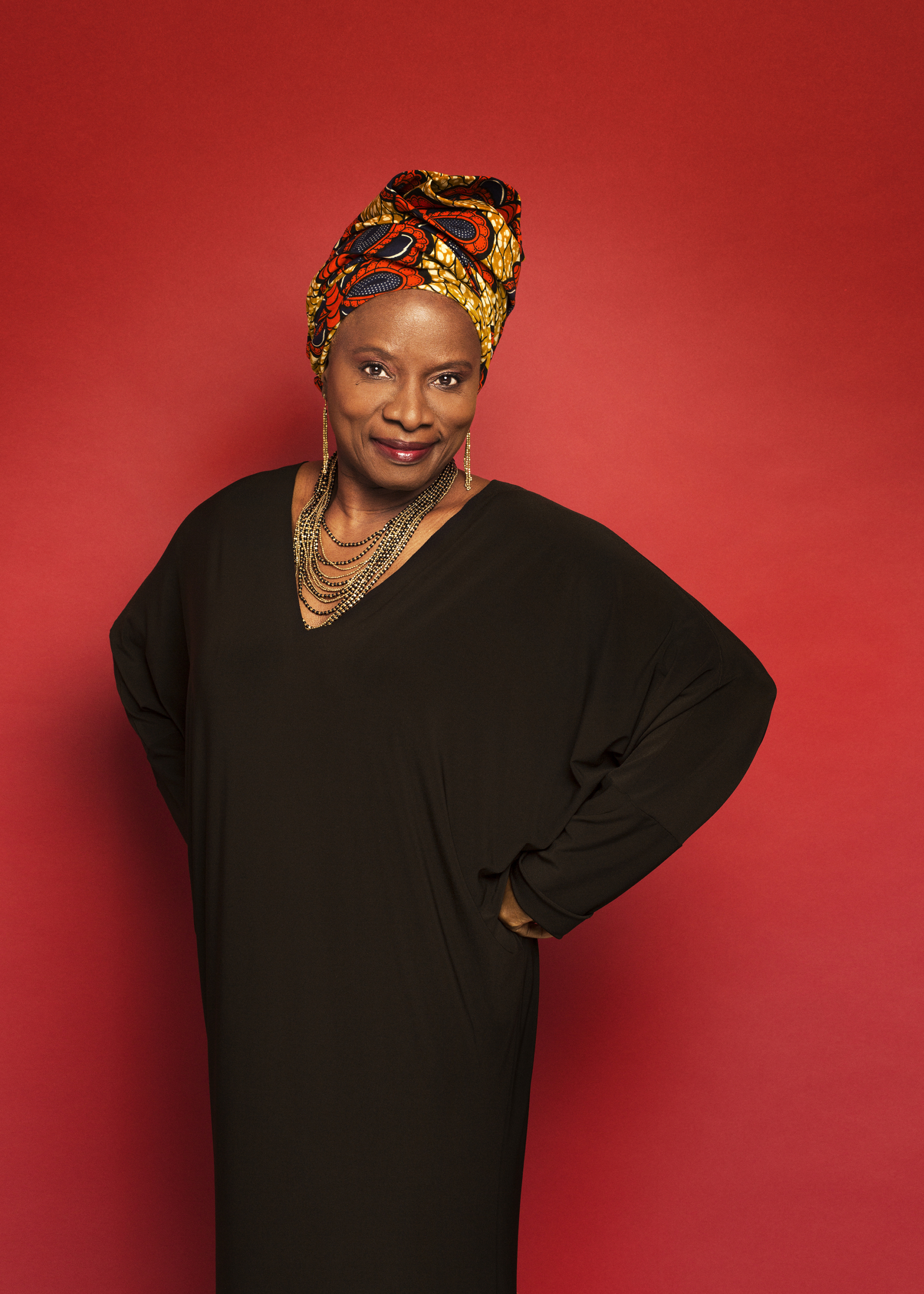 Commencement Speaker
Angélique Kidjo
Doctor of Fine Arts, Honoris Causa
Five-time Grammy Award winner Angélique Kidjo is one of the most powerful artists in international music today.
With a boundless creative spirit and fourteen albums to her name, she dazzles audiences with her striking voice and theatrical stage presence. She merges the West African traditions of her childhood in Benin with elements of American R&B, funk and jazz, as well as influences from Europe and Latin America.  
Time magazine has called Kidjo "Africa's premier diva" and named her one of the most influential people in the world for 2021. As a goodwill ambassador for UNICEF and OXFAM, she travels the world advocating on the behalf of children in her capacity, volunteering her time to raise awareness and aid in mobilizing support. In 2006, Kidjo founded the Batonga Foundation which supports the empowerment and education of young girls in sub-Saharan Africa. The BBC, Forbes magazine and The Guardian have all highlighted her importance to the people of the African continent, with The Guardian naming Kidjo among its "100 most inspiring" people in the world. She is the recipient of the 2015 Crystal Award given by the World Economic Forum in Davos, Switzerland, the 2016 Amnesty International Ambassador of Conscience Award, and the 2018 German Sustainability Award.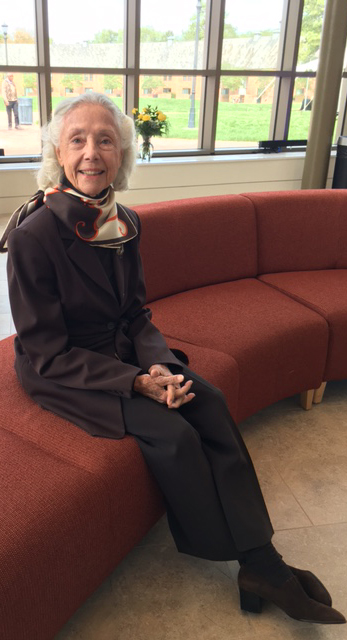 Recipient of Honorary Degree
Nancy Ruyle Dodge
Doctor of Humane Letters, Honoris Causa
With her husband, the late Norton T. Dodge, Nancy Dodge has been a champion of the liberal arts and St. Mary's College of Maryland for more than 50 years. He served on the College's Board of Trustees and then as a professor of economics; she worked to see her liberal arts degree from DePauw University and her advanced degree in organ performance from Northwestern University paid forward in supporting St. Mary's College students and faculty in their educational pursuits. Together the Dodges established endowed faculty awards for excellence in teaching, outstanding service, and scholarly and creative achievement. They also sponsored student research opportunities with their vast collection of art from the former Soviet Union and hosted exhibitions of this art on the College campus.
The Dodge's Cremona Farm in Mechanicsville, Maryland has been another resource shared generously with St. Mary's College students and faculty. Though Norton died in 2011, Nancy continues to share Cremona Farm with artists, anthropologists, archaeologists and archivists, providing research and hands-on learning opportunities. In 2020, Nancy established the Norton T. and Nancy R. Dodge Scholarship for St. Mary's College students. In 2022, Nancy made the largest private gift in the College's history, to name the Nancy R. and Norton T. Dodge Performing Arts Center.
Seahawk Grad Walk
At 1:30 p.m. on Thursday, May 11, 2023 on the Townhouse Green, senior student-athletes of the men's and women's lacrosse teams are recognized in a special Seahawk Grad Walk ceremony since their teams will be away for the NCAA Division III championship tournament during Commencement.
President Jordan
"You have done well here at St. Mary's College of Maryland, where you have studied and learned in the finest liberal arts tradition. As you 'sail through this to that' in moving beyond the banks of this river into the world, my expectation is that you will take your passions, your skills, and the knowledge you have gained at this place to create a more just and humane society for all."
– Tuajuanda C. Jordan, President of St. Mary's College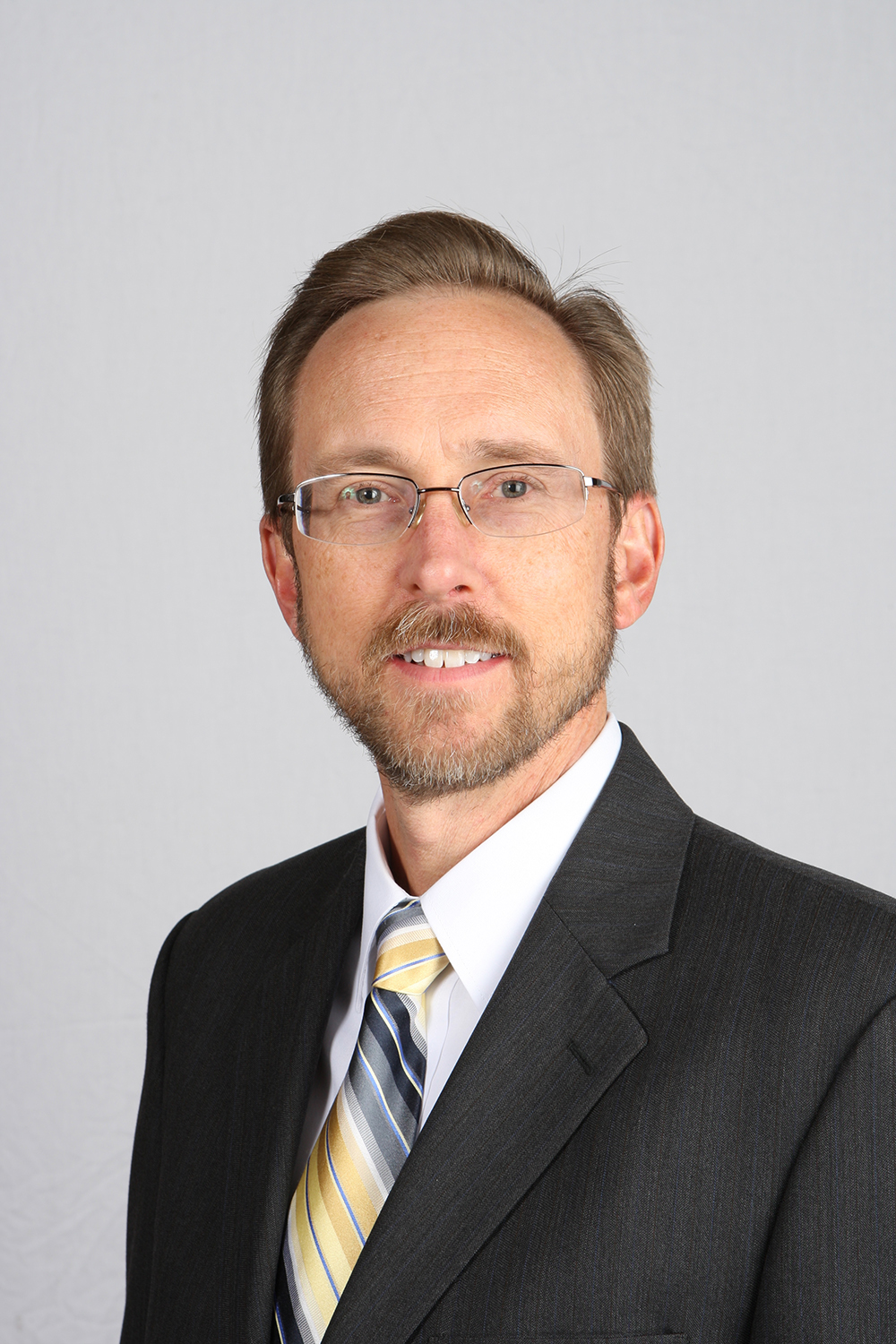 Jeffrey Byrd
Jeffrey Byrd joined the faculty of St. Mary's College of Maryland in 1990. He taught upper-level courses in microbiology and virology as well as first-year introductory biology courses. Over his career, he mentored more than 100 St. Mary's Projects.
He co-authored "The Complete Idiot's Guide to Microbiology" (Alpha Press, 2006) and served as editor in varied capacities for 15 years of the Journal of Microbiology and Biology Education. From 2007-2010, Byrd was recognized by St. Mary's College as the Aldom-Plansoen Honors College Professor.
His service to the College has been ardent and broad. From department chair and president of Faculty Senate to interim associate provost to interim vice president for academic affairs, to the College's NCAA faculty athletic representative and volunteer assistant coach for the varsity women's basketball team, Byrd has given his time and talent generously, diversely and often.
He hasn't missed an alumni weekend in more than two decades, saying he looks forward to the opportunity to catch up with legions of former students and advisees.
Like his myriad neckties, his legacy, however large, also is unique: Byrd is the only microbiologist from St. Mary's College of Maryland to have sung for the Pope, which he did for visiting Pope Francis in 2015.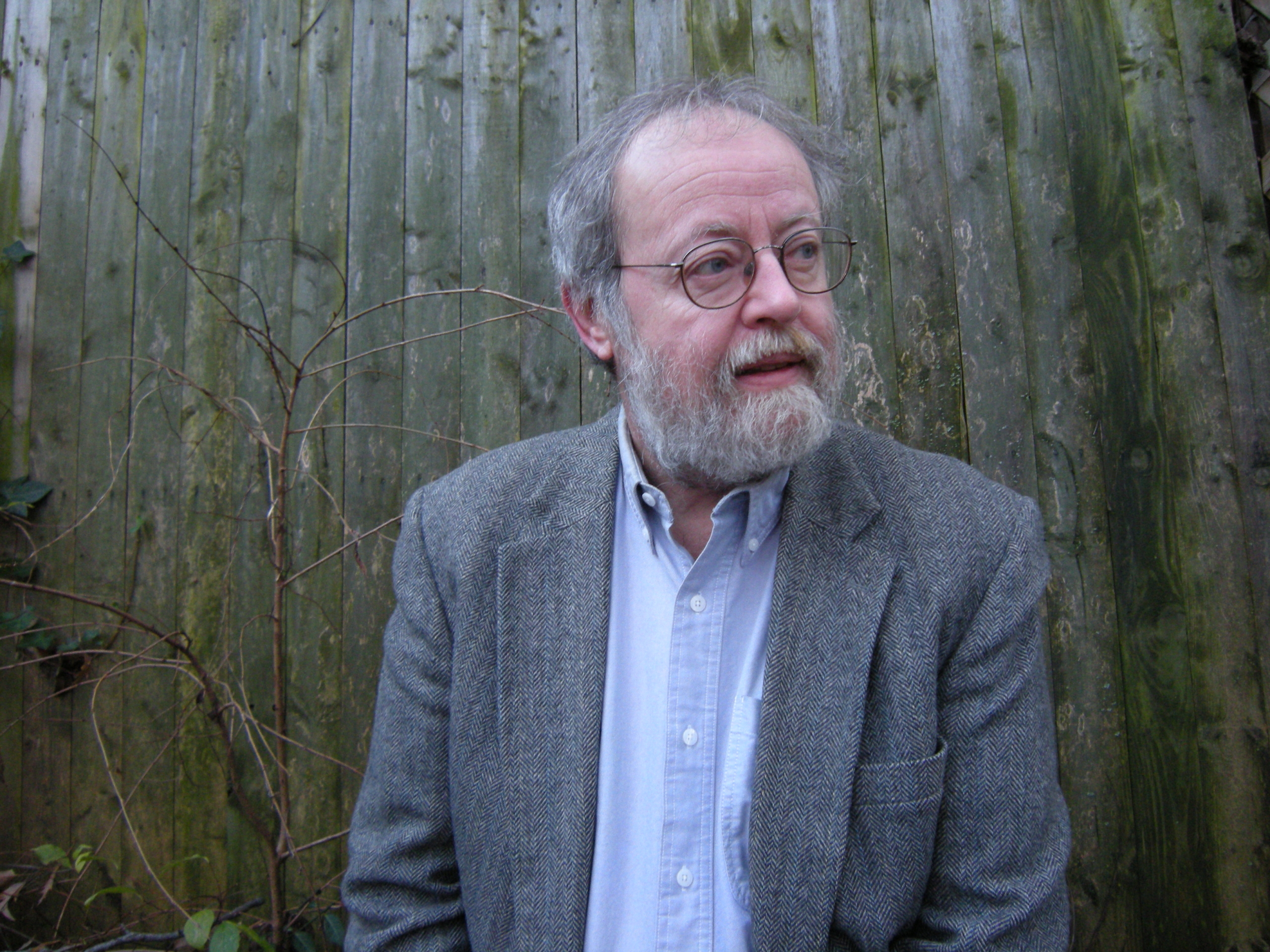 Jeffrey Hammond
Jeffrey Hammond joined the St. Mary's College of Maryland faculty in 1990. He distinguished himself as a scholar of early American literature, with particular interest in the New England Puritans in his book, "The American Puritan Elegy: A Literary and Cultural Study" (Cambridge University Press, 2000).
He then pivoted to literary nonfiction and earned national recognition for his work in that genre, including "Ohio States: A Twentieth-Century Midwestern" (Kent State University Press, 2002), "Small Comforts: Essays at Middle Age" (Kent State University Press, 2008) and "Little Big World: Collecting Louis Marx and the American Fifties" (University of Iowa Press, 2010).
His writing awards include two Pushcart Prizes, seven Pushcart "special mentions," and nine "notable essay" citations in Best American Essays, as well as St. Mary's College's Norton T. Dodge Award for Creative and Scholarly Achievement.
Hammond's strength for providing students with one-on-one mentoring made him a much sought-after professor for St. Mary's Projects, of which he mentored 52. He served as the College's George B. and Willma Reeves Distinguished Professor in the Liberal Arts from 2001, offering a public scholarly lecture annually as part of that service, as well as authoring the book, "This Place Where We Are" (St. Mary's Press, 2006). In it, Hammond provides a distillation of all that makes St. Mary's College of Maryland historically, geographically, culturally and academically distinctive.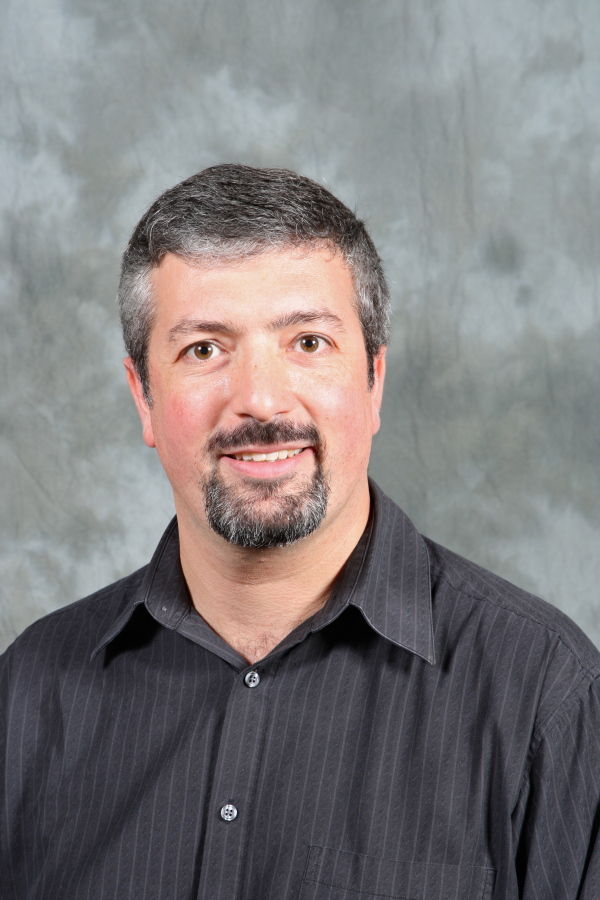 Joshua Grossman
Joshua Grossman joined the St. Mary's College of Maryland faculty in 2007. A physicist with research interests in atomic and quantum physics, Grossman led labs in atom-trapping using lasers and magnetic fields. Students engaged in this work often did so in conjunction with internships Grossman helped to establish at the Atomic Physics Laboratory of the Naval Air Warfare Center Aircraft Division in Patuxent River, Maryland. He was successful in acquiring several grants from the Office of Naval Research that funded research equipment as well as student and faculty research stipends.
He was active in research and publishing on physics education. In 2017, while Grossman was chair of the department, the physics program at St. Mary's College was highlighted as a model in "Phys21: Preparing Physics Students for 21st Century Careers," a report by the American Physical Society and the American Association of Physics Teachers.
Grossman volunteered with the American Physical Society for several years and in 2021 chaired its education committee. That same year, he also served on the organization committee for the Quantum Undergraduate Education & Scientific Training (QUEST) workshop. In 2022, he gave an invited talk about quantum computing that the Mid-Atlantic Quantum Alliance featured as part of its Quantum Tunnel webinar series.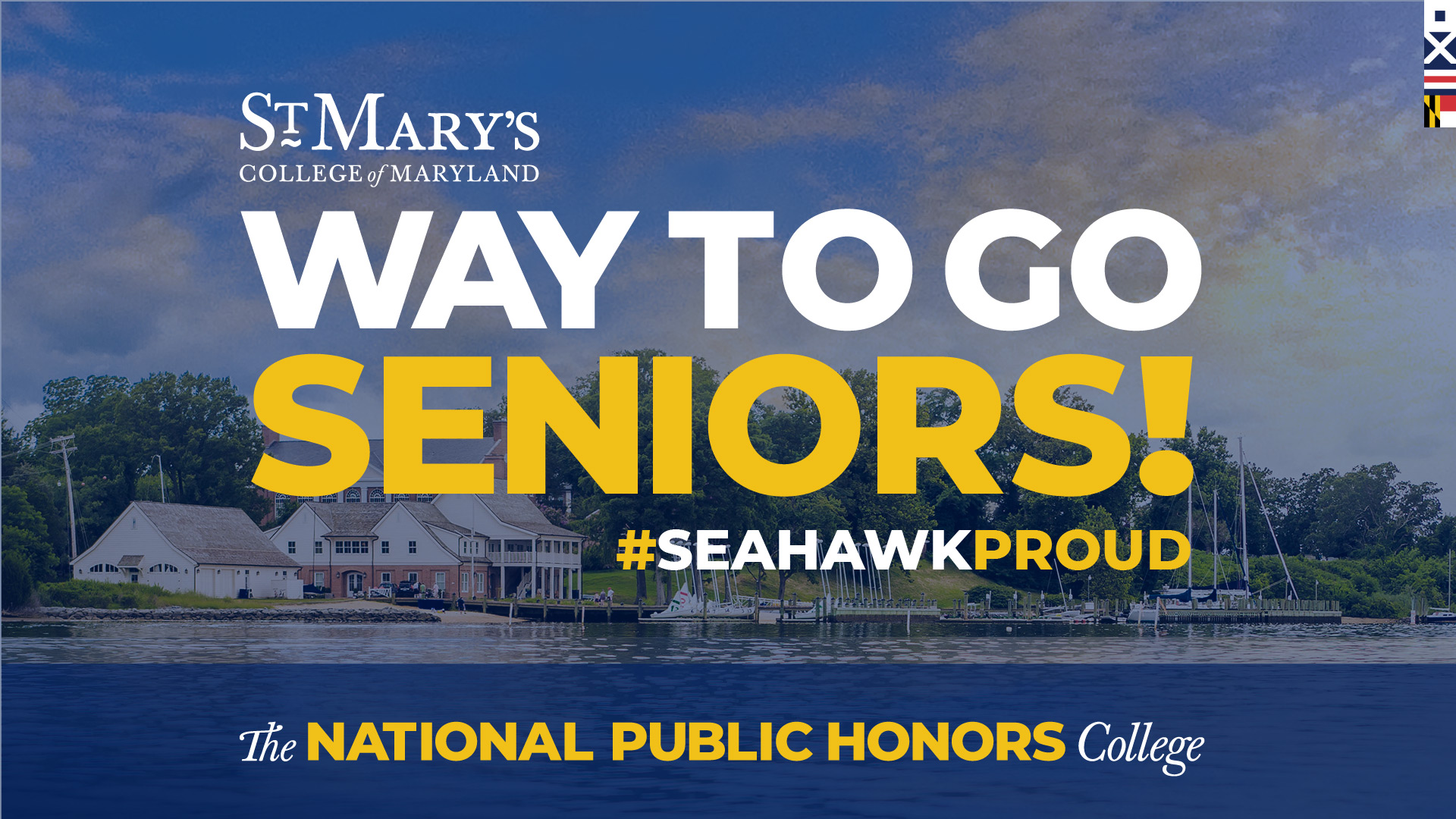 Below, find links to the College's Career Center, a graduation resource page and Job-IQ for important career resources and networking opportunities for seniors. Job-IQ is an online career literacy curriculum that includes a Professional Contacts Directory that virtually connects students with working professionals who are SMCM alumni, community and friends of the College. The newly created graduation resource page is your one-stop shop to help prepare you for graduating and life after St. Mary's College.
And finally, you'll find a link below to our Awards Convocation webpage to once again recognize and celebrate members of the College community who are highly accomplished.