New Academic Building and Auditorium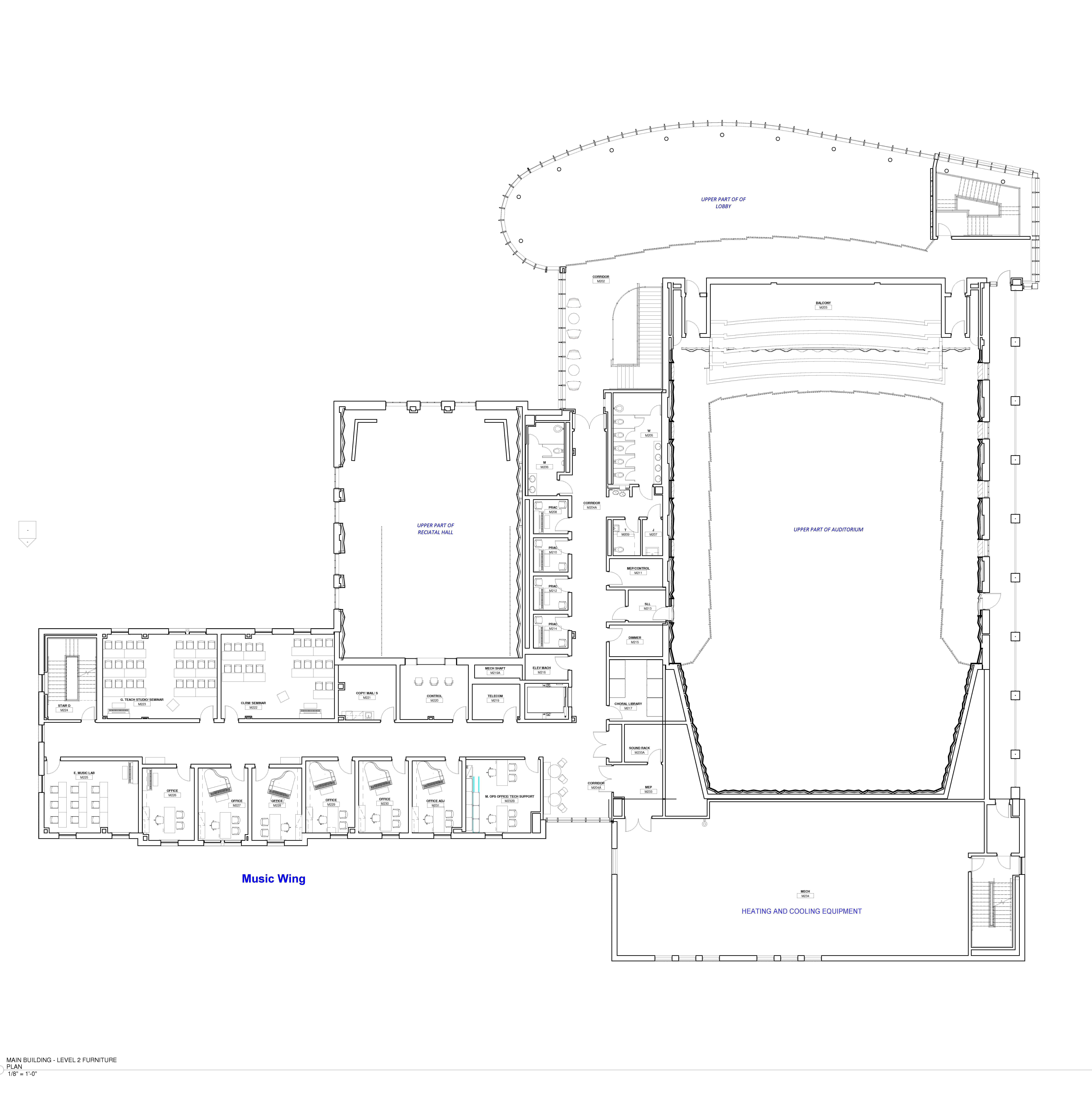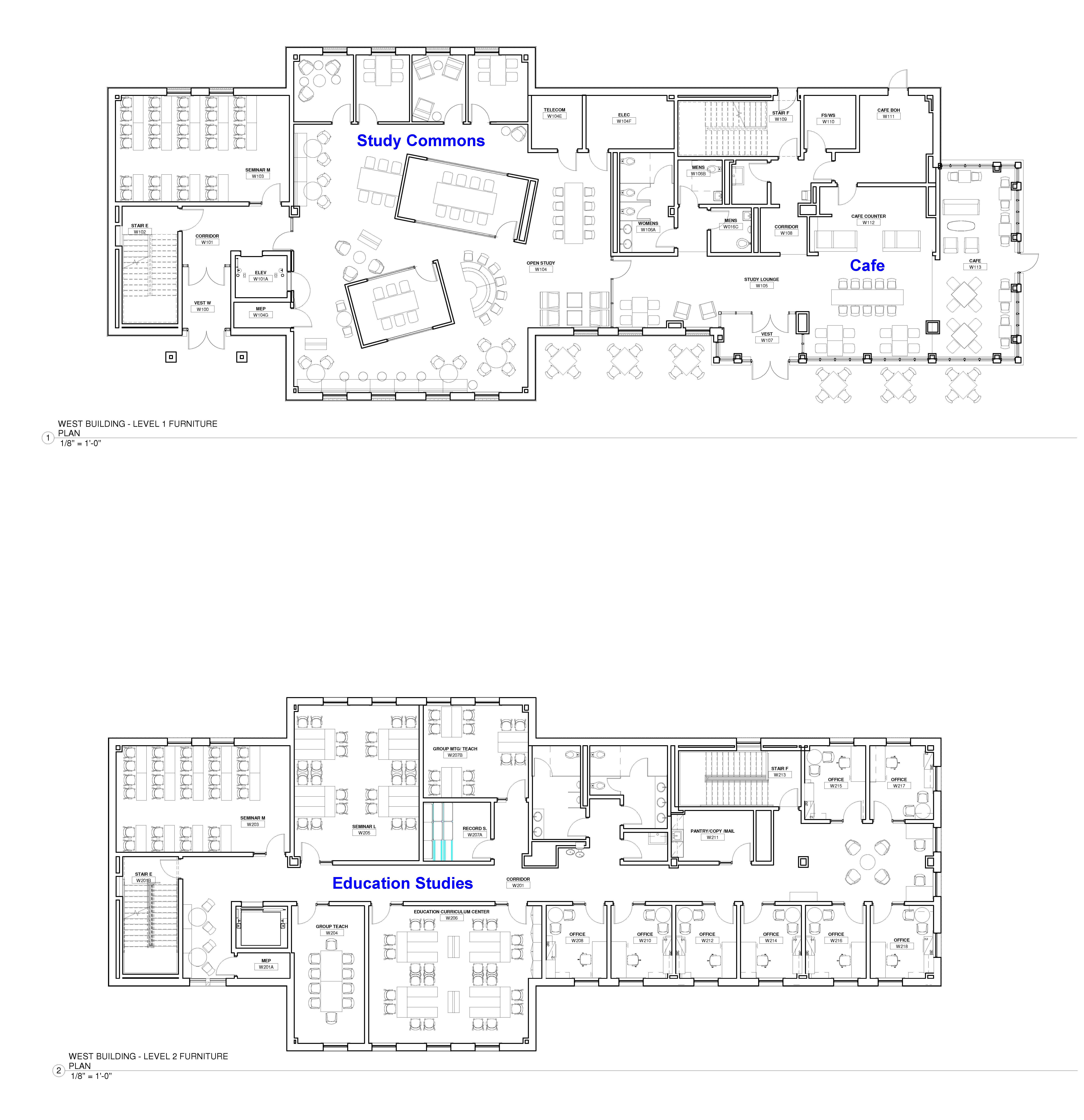 Project Update
Holder Construction Company begins construction of the new facility in late January 2020. A fence will be erected around the construction zone on the former athletic field near the ARC. Lot V1 will be displaced during construction, and a temporary parking area will be established across College Drive from the tennis court.
Despite exceptional construction cost escalation during the design phase, the project has retained key features listed below, as the design team of Graham Gund Architects of Boston and GWWO Architects of Baltimore and the Construction Manager at Risk (Holder Construction Company) made value-based revisions to maintain the budget.
The project remains on schedule to be open for the fall 2022 semester.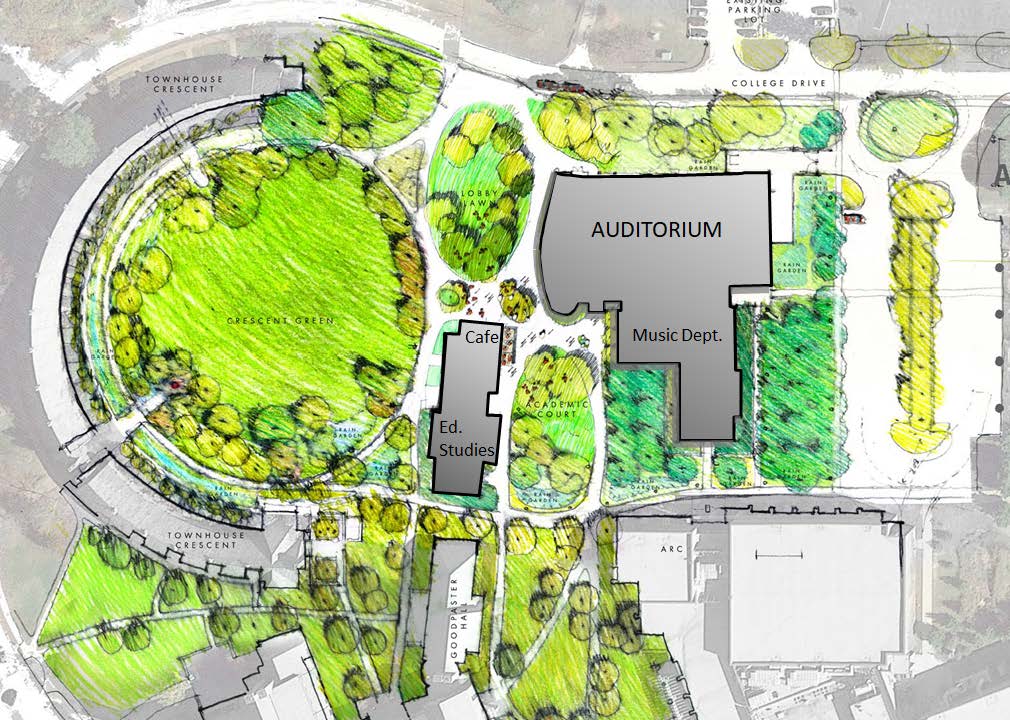 Project Description
A new precinct for the Campus will be located on the site of the current varsity athletic field. It will feature a 700-seat auditorium, 125-seat recital hall and adjacent rehearsal studios, classrooms and offices for the Music department. Facing it, across a new north campus courtyard and adjacent to Goodpaster Hall is a second building which will house the Educational Studies department and its Masters of Teaching program, a 24-hour Study Commons for student collaboration and study, and a Cafe serving coffee, other beverages and light snacks. A new Crescent Greens behind the Townhouse Crescent for outdoor relaxation and recreation is to be created as is increased parking on the north campus and improvements to the College's entry from Mattapany Road.
Project Benefits
The project will address deficiencies in laboratory space for the STEM program by relocating the Educational Studies department from Goodpaster Hall to the new building and providing both programs with adequate space. It will also address inadequate facilities for the fine and performing arts in Montgomery Hall by relocating the Music department, providing state-of-the-art music education facilities and practice spaces in the new building and permitting the future renovation of Montgomery Hall to suit the requirements of the Art and Theater, Film and Media Studies programs. It will provide study space for collaborative learning experiences for students and faculty. And the project will provide the College with a venue for concerts, lectures, and other events in a 700-seat auditorium.
The building will be sited to provide a connection between the existing academic core and the Waring Commons residences, and create a lawn and garden space behind the existing Crescent townhouses.
Projected Cost
Approximately $66 million
Estimated Schedule
Design: Winter 2017 – Fall 2019
Construction: Winter 2020 – Summer 2022
Opening for classes in Fall 2022