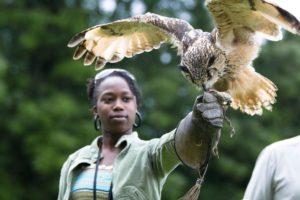 Pre-Requisites
Minimum GPA: 2.75
Judicial and Academic Conduct Checks
Highlights
Attend performances at the Royal Shakespeare Theatre
Attend performances at the Globe Theatre
Experience talk-back sessions with the Royal Shakespeare Company
Visit the Shakespeare Trust Museums
Cost
$5200 + 4 credits of tuition fees
Tuition fees for the course will be $1394 for an in-state student or $1994 for an out-of-state student.
"The Farewell Tour" is registered as INTL370 and can be cross-listed as ENGL355 and/or another crosslisted course. This course can fulfill requirements in the THEA, HIST, PHIL, SOCI, ENST, MUST and WGSX departments; graduate-level credit in Education is available. This course satisfies the cultural literacy core requirement.
Please note: As SMCM program travel resumes during the pandemic, any participant of a SMCM study abroad program assumes risk, responsibility, and liability, and is responsible for remaining informed of such risks for their program destination.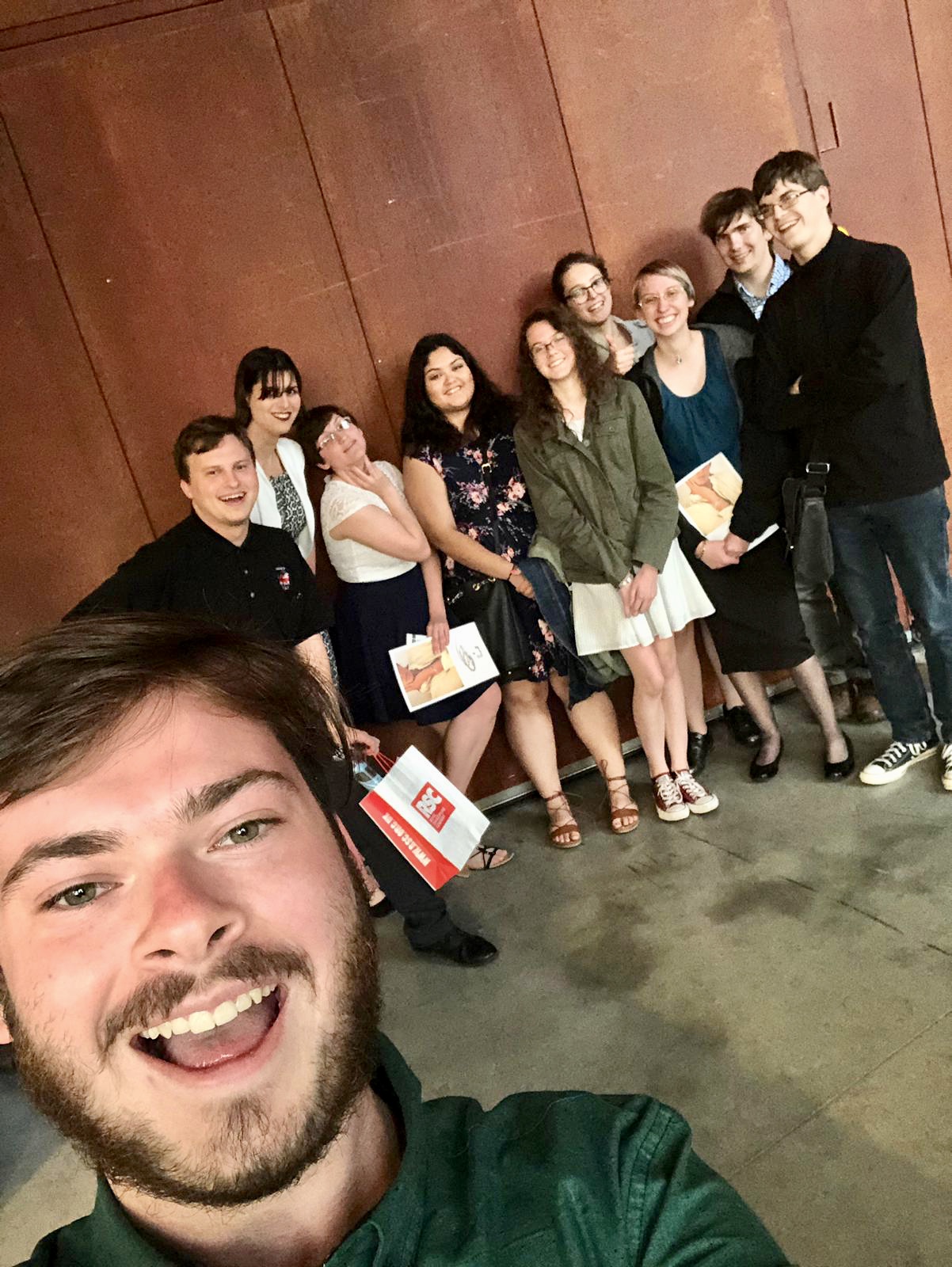 Every third summer, Dr. Jennifer Cognard-Black and her spouse Dr. Andrew Cognard-Black lead a study tour examining Shakespeare in performance to Stratford-upon-Avon, England. This tour includes performances at the Royal Shakespeare Theatre, the Globe Theatre in London, and other additional sites of interest, such as performances in Oxford, Cambridge, or in the ruins of Kenilworth Castle. Plays at the RST and Globe run the gamut of Shakespeare's oeuvre, including the most popular (The Merchant of Venice, As You Like It, King Lear, The Taming of the Shrew) and the little known (King John, Cymbeline, Measure for Measure, Richard II). Alongside these performances, participants attend lectures with world-renown Shakespeare scholars, such as Sir Stanley Wells (the editor of the Oxford edition of Shakespeare's complete works), and have workshops with professionals who work directly with Royal Shakespeare Company (RSC) actors. In addition, the RSC actors themselves hold Q&A sessions with the group, and tour participants have a chance to visit all five of the Trust Properties, including Shakespeare's Birthplace, Mary Arden's Farm, and Anne Hathaway's Cottage. During the course of the tour, students also have full access to the Shakespeare Centre's vast archives, and librarians provide a documents display, often including an original First Folio. In addition to a day trip to London, each year there are excursions to sites of historical interest, such as to Cotswold towns in Warwickshire, to Ragley Hall, and/or to Warwick Castle.  This year, the course will be themed on "Just Shakespeare: Power, Protest, and the Playhouse."
Coursework covers pre-trip lectures at SMCM for three days prior to leaving for England; once across the pond, group activities will last for approximately 15 days, followed by a free weekend for further study or travel on an individual basis.
Students receive 4 credits for ENGL 355 which makes progress toward graduating with a Global Scholars Distinction (GSD) with the ability to cross-list with THEA, HIST, SOCI, ENST, PHIL, MUST, WGSX, or graduate-level credits in Education.
For more information on the up-coming Summer Shakespeare tour in 2024, please contact Professor Jennifer Cognard-Black directly: jcognard@smcm.edu
Fun Fact: As part of the course, students will have access to the holdings of the Shakespeare Centre library. The Library houses both archival material on Shakespeare in Stratford (e.g. a will and deeds known to bear Shakespeare's signature) as well as magnificent material on all productions during the long history of the RSC (e.g. on costuming, staging, etc.), including such famous performances as Kenneth Branagh's versions of Hamlet or Henry V; Derek Jacobi's rendition of Macbeth; Patrick Stewart's interpretation of Shylock; Ben Kingsley's representation of Othello; or Ralph Fiennes' presentation of Henry VI.
For More Information and Previous Trip Photos – Click here
How credits taken abroad will transfer back to SMCM.
The academic and judicial requirements for any student considering studying abroad.
How financial aid will apply towards your study abroad program and what scholarships are available.
Payment processes for semester-long, short-term, and non-SMCM study abroad programs.