Talking about race, racism, and racial justice in this country can be difficult and uncomfortable, yet these conversations are more important than ever.  To enact real change, we must be willing and able to discuss and address the issues of racism and social injustice that exist in the very communities where we live and learn.  The workshops listed below will help to facilitate necessary dialogues by identifying barriers to meaningful communications about race and racial injustice, identifying our own biases, and developing awareness of how our actions (or lack of) play a role in systemic racism.
Workshop 1:  Why Is It So Hard to Talk about Race? 
View the Webinar          View the PowerPoint Presentation        **Extended OSU Version (4 hrs)
As the nation grapples with perhaps unprecedented levels of public attention on systemic racism, it can be difficult to even talk about race at all—but we cannot solve problems we are not willing to name and discuss. This webinar will deconstruct some of the many challenges that both People of Color and white people encounter when talking about race, including realities and fear of risks and consequences. While these challenges differ between groups, it is important to recognize the barriers each person may face in order to overcome the discomfort of talking about race so that we can continue to move forward in addressing racism together.
Workshop 2:  "Did They Really Just Say That?!" Being an Active Bystander 
View the Webinar       View the PowerPoint Presentation     
Have you ever been in a conversation when someone said something biased but you were not sure how to respond?  While we must speak up to challenge racism and other forms of oppression, many of us struggle to address these all too common situations in the moment.  This webinar seeks to educate participants about what it means to be an active bystander, as well as empower and equip participants to speak out in response to those, "did they really just say that?!" moments when bias emerges.  Participants will thus learn how to communicate effectively in challenging situations through the employment of strategies that can be tailored to each situation as it emerges.
Workshop 3:  What Does It Mean to Be Anti-Racist? Practical Tips for Everyday Advocacy
View the Webinar     View the PowerPoint Presentation 
Legendary anti-racism activist and scholar Angela Davis once said, "In a racist society, it is not enough to be non-racist. We must be anti-racist." In this historic moment of the nation grappling with racism past and present, the term anti-racist is gaining popularity. Many of us also want to be actively anti-racist instead of passively non-racist but might not be sure what exactly that means or how to enact it in everyday life. This webinar will provide actionable strategies for advocates of all types to understand the principles of anti-racism and live it out in the big and small ways that each of us can in our own lives, roles, and spheres of influence.
Meet the Workshop Presenter and Facilitator:
Mx. Lena Tenney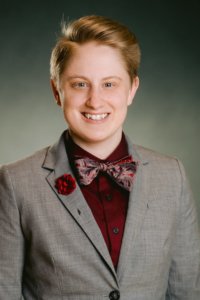 (pronouns: they/them/theirs) joined the Race & Cognition Program at the Kirwan Institute for the Study of Race and Ethnicity in 2016. As a Researcher and Facilitation Specialist, they work collaboratively to conduct research on and facilitate workshops, presentations, and trainings about implicit bias and structural racism. A trained intergroup dialogue facilitator, Lena is interested in continually identifying and implementing strategies that encourage active engagement with topics that are often considered difficult to discuss. Lena's facilitation work has brought them to eight states and the nation's capital, reaching thousands of participants. They are a co-author of the forthcoming 2017 edition of the Kirwan Institute's State of the Science: Implicit Bias Review publication.
 Lena is a founding member of two grassroots community activist groups that have sought to ensure legal protections for and institutional inclusion of LGBTQ+ individuals at the municipal and campus levels. Coalition-building with student activism collectives dedicated to advocating for students of color and students with disabilities has been central to their activism. Lena currently serves on the LGBTQ Student Success Task Force for The Ohio State University.
 Lena graduated from the University of Oklahoma with a Masters of Education and a Masters of Public Administration. They also hold a Bachelors of Arts in Religious Studies and History from the University of Oklahoma.