The fall 2015 series focused on the work of three Baltimore, MD filmmakers: Lotfy Nathan ("12 O'Clock Boys," 2013), Matt Porterfield ("Putty Hill," 2011), and Martha Colburn (stop-motion animation, 1995-2013).
Our previous eight film series had been variously organized around themes or genres and had targeted experimental, independent, and (only sometimes) mainstream practices. For the fall 2015 series, we turned our attention to regional practice, particularly to films written, directed, and produced by Baltimore interests in a range of genres. We chose to feature the Baltimore area in order to underscore the richness and diversity of practice coming from the region, especially from schools like Maryland Institute College of Art (MICA), where Lotfy Nathan and Martha Colburn had studied, and through film festivals enjoying an increasing prominence on the national circuit, like the Maryland Film Festival, where all three of our series guests had premiered or screened their work.
Lotfy Nathan
"12 O'Clock Boys"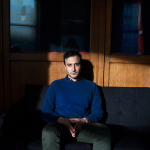 12 O'Clock Boys is a cinematographically dazzling documentary about the Black urban sub-culture of dirt-bike riders in inner city Baltimore and 12-year-old Pug, who dreams of joining their ranks as a way out of a socioeconomically depressed inner city life. (The gang's name, 12 O'Clock Boys, references the vertical position riders attempt while pulling off wheelies at high speed.) Director Lotfy Nathan made the documentary over a four-year period while a student at Maryland Institute College of Art (MICA) in Baltimore.
Born in London to Egyptian parents, Nathan graduated in 2009 from MICA with a focus in painting. It was during his studies at MICA that he began to pursue film. His first feature documentary, 12 O'Clock Boys, for which he was awarded an HBO emerging artist award, premiered at SxSW 2013, with subsequent screenings at over 40 film festivals worldwide, including Sundance NEXT LA, Hot Docs, AFI Docs, Copenhagen, and Viennale. 12 O'Clock Boys was subsequently picked up by Oscilloscope for a North American release in theaters, acquired by Showtime for TV, and optioned for a fictional remake by Will Smith's Overbrook Entertainment. Nathan's work has been shown at White Flag Projects, Louis B James Gallery, LA MOCA, and Lincoln Center. Nathan was a 2015 grantee of the Creative Capital Foundation, a resident filmmaker at the Cinereach Foundation, and a previous awardee of the Garrett Scott development grant, the Peter Reed Foundation, the Grainger Marburg travel grant, and the IFP fellowship. He currently resides in Los Angeles where he directs and produces television and film as well as commercial work.
Matthew Porterfield
"Putty Hill"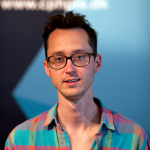 Matt Porterfield is the writer-director of three acclaimed feature films, Hamilton (2006), Putty Hill (2011), and I Used to Be Darker (2013). His work is in the permanent collection of the Museum of Modern Art and has screened at Centre Pompidou, Walker Art Center, the Whitney Biennial, and film festivals such as Sundance, the Berlinale, and SxSW. Porterfield made his first narrative short, Take What You Can Carry, in Berlin in the summer of 2014 with a grant from the Harvard Film Study Center. His new screenplay, Sollers Point, which is set in southeast Baltimore, has received fiscal support from Creative Capital and the French Ministry of Culture's Centre National du Cinema. Porterfield received an Individual Artist Award in Media from the Maryland State Arts Council in 2006, the Janet & Walter Sondheim Artscape Prize in 2011, and was among the first recipients in 2014 of a Rubys Artists Grant from the Greater Baltimore Cultural Alliance (GBCA). Since 2007, he has been teaching film production and theory at Johns Hopkins University.
In the critically acclaimed (Roger Ebert, four stars) Putty Hill, Porterfield paints a portrait of the close-knit, predominantly white community of Baltimore's Putty Hill. On a most basic level, the film is, he says, "an amalgam of traditional forms of documentary and narrative realism." Interestingly as a form, the film employs mainly nonprofessional actors who play themselves in a fiction about a group of family and friends coping with the untimely death by overdose of a young man named Cory. Knowing little about his final days, they attempt to reconstruct his life. In the process, they offer a window into their own lives, creating an evocative picture of working-class America, dislocated from the progress and mobility around them, but united in pursuit of a shared dream.
Jordan Mintzer, writer and producer of Putty Hill, adds: "Conceived, shot (in 12 days), and edited in the span of only four months, Putty Hill is guerilla filmmaking in its purest state. Neither wholly fiction nor documentary, but constantly switching between the two in a seamless, freeform fashion, the film is at once about the characters and the actors playing the characters, about a real and fictive Baltimore, about a story invented for the screen but true to life, and one in which the director himself plays a pivotal role. Most of all, it's about an artist using limited resources to synthesize his ideas into a work that reflects an honest fascination, and love, of the people and places depicted on screen."
Martha Colburn
a program of stop-motion animation, 1995-2013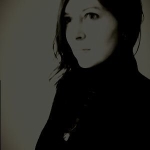 The inspiration for much of Martha Colburn's stop-motion animated film work derives both from her Appalachian upbringing (she was born in rural Pennsylvania) and history with Baltimore (she was a practicing artist in Baltimore from 1990-2000, during which she attended MICA) and from her current situation as an ex-pat residing in Holland. A prolific animator and multimedia artist, Colburn works in a range of media, from video/film and painting to collage, installation, and music. In 2010 her films joined the collection of the Museum of Modern Art in New York and the Philadelphia Museum of Art.
Based in New York and Amsterdam, Colburn travels extensively in order to exhibit and lecture on her work. She received her B.A. in 1994 from Maryland Institute College of Art (MICA) and an M.A. equivalent from Rijksakademie van Beeldende Kunsten (Royal Academy of Visual Arts) in Holland.
A self-taught filmmaker, Colburn began filmmaking in 1994 by manipulating – scratching, tinting, and splicing – 16mm reels of found footage. A year later, she began working with 8mm and Super-8mm film. Since then, Colburn has completed over 60 films and has taught workshops on her animation techniques in China, Europe, Canada, and the United States. She has made music videos/films for bands such as Deerhoof and for the German electronic musician Felix Kubin, and created animation for Jeff Feuerzeig's 2005 documentary The Devil and Daniel Johnston about singer/songwriter/painter Daniel Johnston.
In 2007, the Sundance Film Festival invited Colburn to inaugurate the 'New Frontiers' film and video installation program with her film Meet Me in Wichita. In 2008, she opened the Museum of Art and Design, New York with a live performance of films and music. Her original films and artworks are archived at The Anthology Film Archive in New York City.
For the 2015 film series, Colburn screened a program of animated work (1995-2013) that included: Metamorfoza, Myth Labs, Evil of Dracula, Asthma, Day of the Dutch, and Triumph of the Wild.