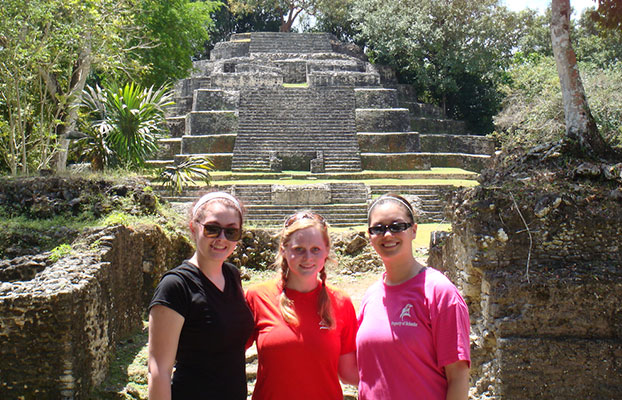 About 50% of St. Mary's students engage in international experiences. Study abroad is an exhilarating and life-changing experience that not only develops your linguistic and intercultural skills but also your self-confidence, self-reliance, and ability to approach issues from more than one perspective. The flexibility of the St. Mary's curriculum allows our students to study abroad on a short-term, a semester, or even a year-long program with the opportunity to fulfill major, minor, and elective course requirements, especially when they participate in our pre-approved partner programs. This means that even our double majors have time to study abroad for a semester.
When you study abroad for a semester with one of our partner programs, the program costs are the same as a residential semester at St. Mary's, and you can apply all your financial aid.
It is important that students begin to think about experiences abroad as early as possible during their career at St. Mary's, and that they discuss their interests with a faculty advisor within the department.
Learn More about Partner Programs Related to Our Major and Minor
The Andean Study Tour — a biennial study tour to Peru that counts toward Latin American Studies.