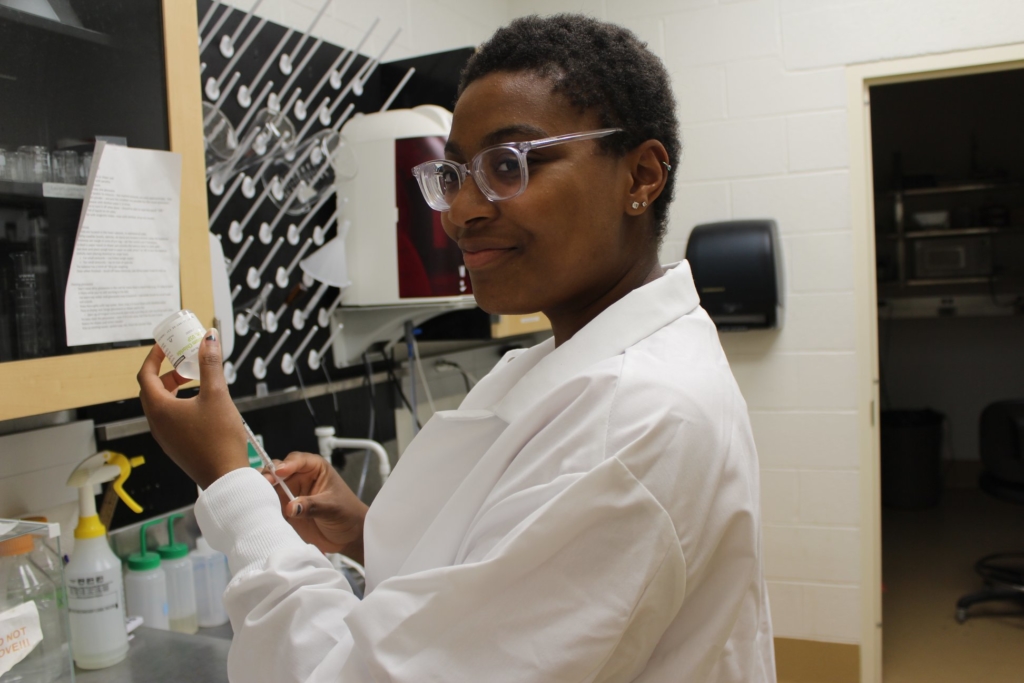 Getting involved with on-campus research is a great way to gain experience in the research process and develop problem solving techniques. Research projects can also lead to not only increased ability, but to conference presentations and professional publications.
You will have the opportunity to collaborate with the faculty in the psychology department on research projects, the gateway to ongoing student projects and courses of study that can last over your sophomore and/or junior years. You'll also have opportunities to conduct independent research both on campus in connection to the college, and off campus with local agencies.
Our faculty members have a wide range of research interests in both human and animal behavior. Introduction to Psychology students have the option of participating in research in order to fulfill the Introduction to Psychology Research Requirement, and some will have the opportunity to earn extra credit for courses by participating in research.
Learn more about research opportunities
Read advice for current students from our program alumni!