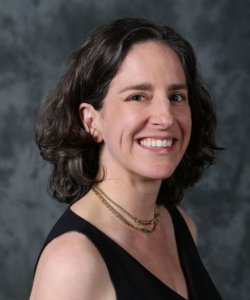 Assistant Professor of Environmental Studies Ellen Kohl was recently awarded a $14,117 grant from the Environmental Data and Governance Initiative (EDGI) for her project titled: Implications of Trump Administration policies on Environmental Justice Activists. The award is part of a larger project sponsored by the David and Lucille Packard Foundation.
Kohl will lead a team of EDGI scholars to draw on interview data to research the responses of environmental justice activists to the actions of the U.S. Environmental Protection Agency (EPA) under the Trump Administration. EDGI researchers have begun and continue to conduct interviews with environmental justice activists across the United States. During the funding period, Kohl will use the time allotted to her by a course release to:
use qualitative research methods to analyze interview data and documents received through an ongoing Freedom of Information Act request, and
spearhead an EDGI white paper and a peer reviewed manuscript.
The EDGI interview and policy project leads have done extensive research, interviews, and writing on the impact that Trump administration policies have on EPA, EPA employees, and how these changes have impacted implementation of environmental policies.  This project complements EDGI's ongoing research by examining how changes within the EPA impact those on the ground who are most vulnerable to the changes brought about by the Trump administration.  By analyzing interview data from environmental justice activists, this research can contribute to EDGI's goal of centering justice and equity in environmental, climate, and data governance. The grant began August 1, 2020.