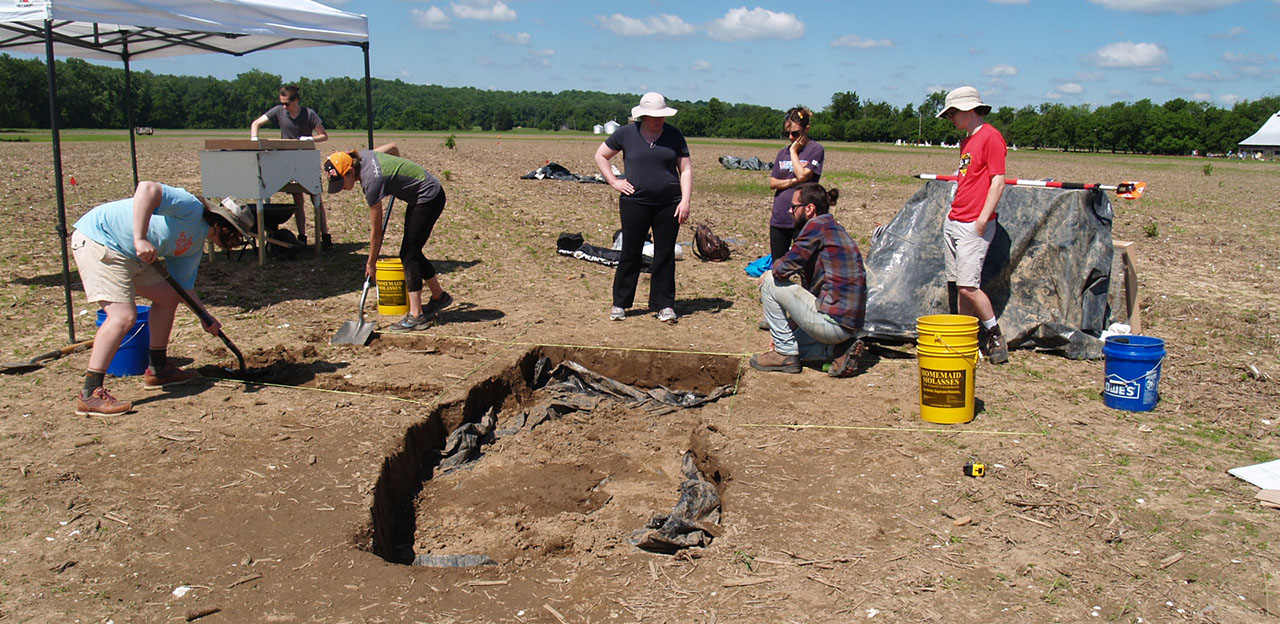 This program is a collaboration between St. Mary's College of Maryland (SMCM) and the Maryland Archeological Conservation Lab (MAC Lab) at Jefferson Patterson Park and Museum. Our goal is to provide undergraduates experiences in archaeology including the latest scientific and methodological approaches to fieldwork, artifact curation, materials analysis, curatorial interpretation and public engagement with scholarly content.
This REU builds upon St. Mary's College of Maryland's 25 years as the state's Public Honors College. This distinction includes a tradition of student driven research and collaboration with faculty in line with the mission of the NSF-REU program. Students will receive comprehensive training in areas of archaeological and museum practice frequently unavailable to undergraduates. By utilizing the latest technology (e.g., drone use and photogrammetry), field methods, and laboratory procedures, participants will gain experience in all stages of archaeological collections generation (i.e. excavation), care (conservation and management), and analysis (materials characterization and cataloging).
Rising sophomores and juniors as well as students currently enrolled in community colleges are strongly encouraged to apply.