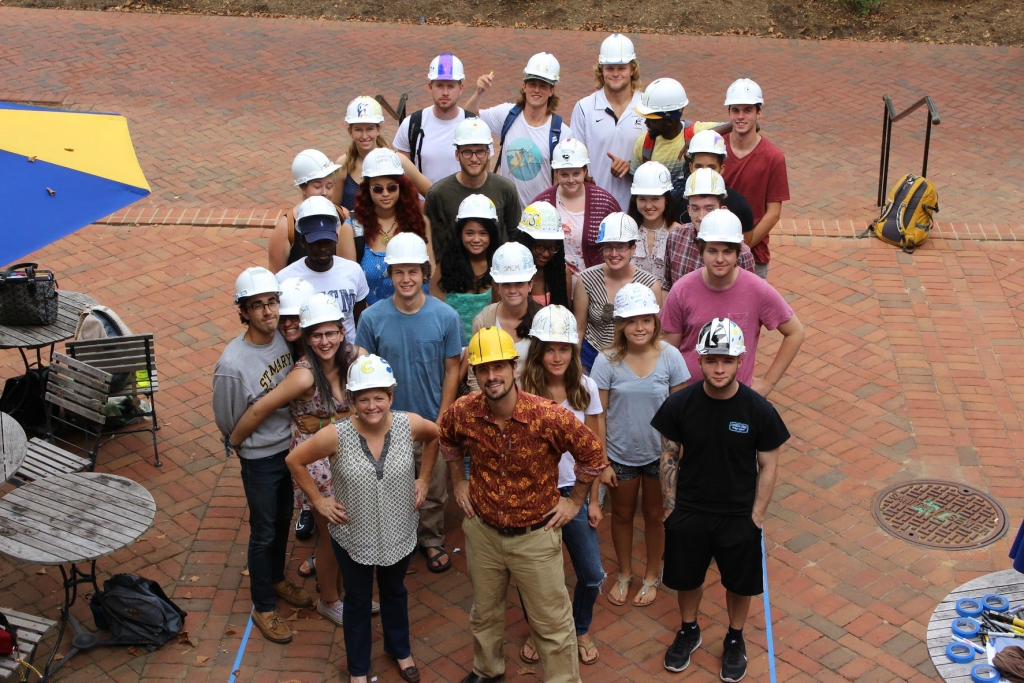 This year, the Environmental Studies Program and the Art Department will begin an exciting journey to build two tiny houses!
Students from both disciplines will spend the 2015-2015 academic year working together both in class and with local community groups to discuss, plan, and build two environmentally friendly homes. Both tiny homes model how St. Mary's students use the interdisciplinary spirit of the liberal arts as a tool in and outside of the classroom.
The project will be comprised of both seminar and studio art courses. In the seminar portion, students will explore the concepts that make up the foundation of the tiny house project: community education and sustainable design.
The studio art portion will refine and implement those concepts as St. Mary's students design an art education curriculum around the tiny houses. In particular, St. Mary's students will lead high school students from the Forrest Career and Technology Center in nearby Leonardtown in a collaborative effort to build the homes. After their completion, one of the tiny homes will allow the Greenwell Foundation to house and help a displaced veteran re-establish ties to nature and the community through their Camp Host Program.