The Department of Art provides a diverse, collaborative, and integrated curriculum in the different aspects of art.
The curriculum integrates the liberal arts mission of critical thinking, information literacy, and written and oral expression. It also incorporates the limitless potential of artistic expression and the diverse possibilities of a liberal arts education.
Welcome Back ART Party with pizza, snapshots and SWAG bags
Wed. Aug. 30, 4:45-5:45pm
Upper Monty Commons, Montgomery Hall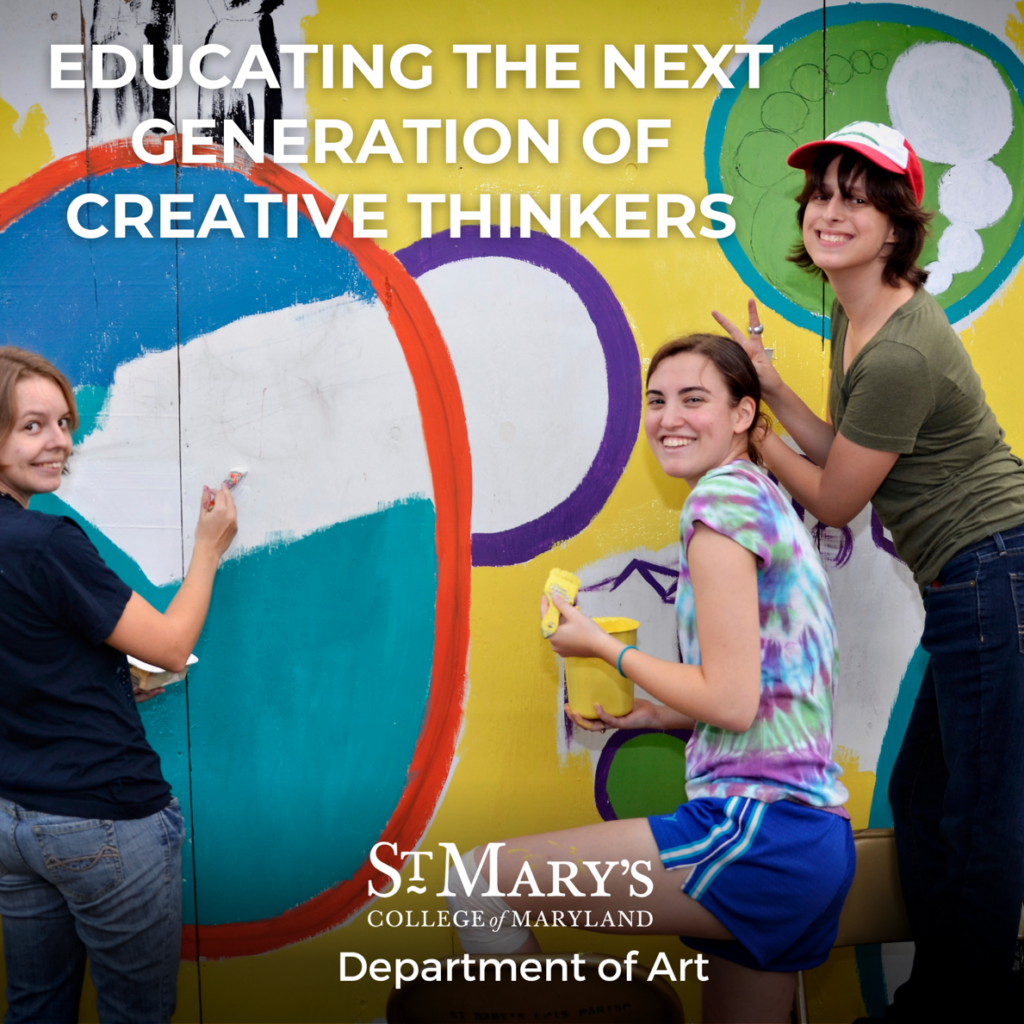 Attention: Current and Prospective Art Majors and Art Minors! We want to welcome you back to campus on Aug. 30th 4:45 – 5:45 with a chance to get to know one another and an opportunity for us to share news about the 2023-2024 academic year over pizza, snapshots, and Art major gift SWAG bags. So mark your calendars! For your reference, note that Sue Johnson is incoming department chair. Tristan Cai has returned from sabbatical. And welcome back to Mary Claire Nemeth, Betsy Kelly, and Rachel Heiss, AND in a new full-time position, Katia Meisinger as the department's Art Studio Coordinator. New to the department is Layla Thompson-Koch. See you on the 30th @ 4:45 in Upper Monty Commons, Montgomery Hall!
Attention new and returning students:
If you are in need of advising for art, or have been closed out of classes that you need for your major or minor, please contact Carrie Patterson at ccpatterson@smcm.edu.