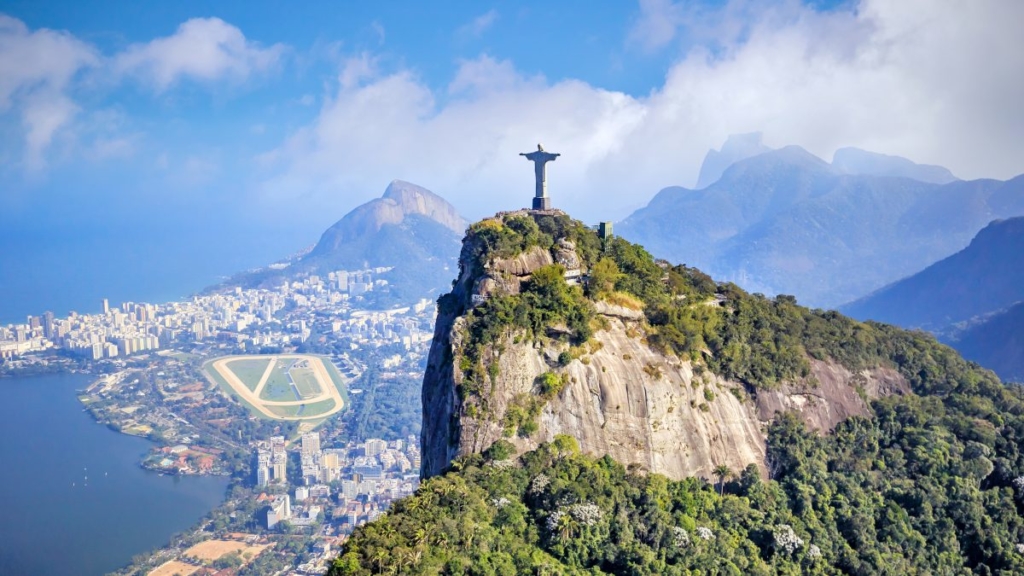 Pre-requisites:
2.0 GPA
Academic Conduct Review
Judicial Review
Dates:
Summer 2022, Estimated dates: Jul 10-30, 2022
Deadline to Apply: Feb. 1, 2022
**UPDATE: This tour did not fill for Summer 2022, but we hope to offer it soon**
Budget:
Estimated Cost $6000-7000 USD *Estimates depend on airfare and are quoted using in-state tuition.
Highlights: Check out this video!
Harvest bananas while learning about permaculture agriculture
Live and cook with homestay families in São Paulo
Share in Forest-to-table cooking with local dishes
Visit a mountain-side community established by runaway slaves to learn about medicinal herbs and land rights
Understanding how our food habits "back home" are invisibly but intimately tied to the lives and livelihoods of people you would otherwise never know about.
Tour factory plants to learn about ingredients you find in your own kitchen or mug of coffee
Earn 4 credits while studying food and culture and exploring Brazil with Professor Dionisios Kavadias. Credits should be applicable to Anthropology, Latin American Studies, Environmental Studies, Economics departments! Check with your departmental advisors.
To study food and eating is to study a universal but complicated part of the human experience. Things get even more complicated when shifting between local contexts and global structures of food circulation. What are the realities of food security in developing countries like Brazil, but also in developed countries with industrialized foods and alternative food movements like the US? And how are people's foodways—including your own—shaped directly by different cultural assumptions about sex, identity, ethnicity, religion, politics, gender, economics, nationalism, and family?
To answer these and other question, this course goes on-location to survey the food practices in Brazil and introduce students to the basics of Food Theory. While class readings and lectures from local experts will focus on the "culture of food", students will plan, execute, and analyze their own ethnographic research on a food-related topic in Brazil. Students will also reflect on the integration of power with global food commodities (like sugar and coffee) and their own cultural and social relationships with what they eat back home.
Fulfills ELAW requirement.
The academic and judicial requirements for any student considering studying abroad still apply.
How financial aid will apply towards your study abroad program and what scholarships are available.
Payment processes for semester-long, short-term, and non-SMCM study abroad programs.