We Honor Your Service
The SMCM Foundation Board of Directors, at its September meeting, recognized and thanked three members who completed their terms.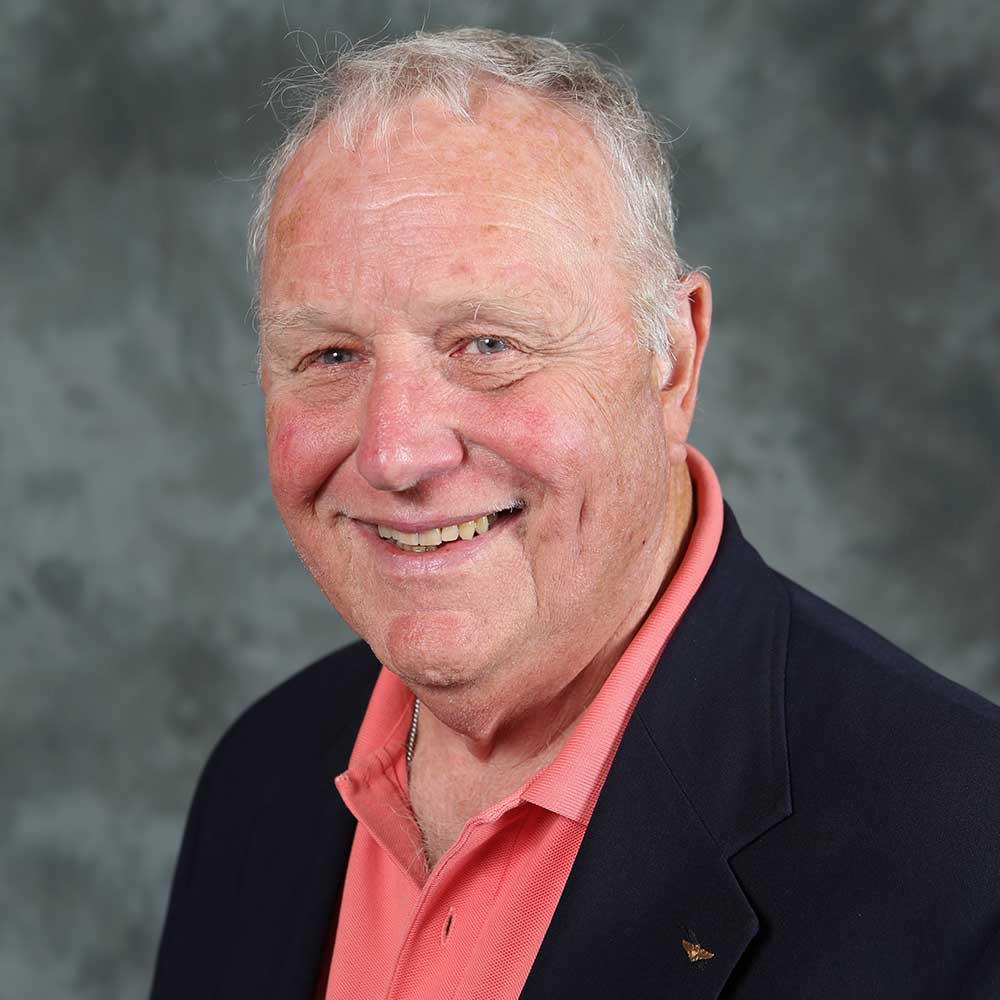 Tom has dedicated himself to St. Mary's College for decades. He faithfully served on the SMCM Foundation Board of Directors from 1989 to 2006 and the College's Board of Trustees from 2001 to 2013 and was so named to the Trustee Emeriti. He joined the Foundation Board, again, in 2014, serving as Secretary from 2015 to 2018, and helped shape the most recent $2.5 Million Capital Campaign Challenge. Tom, together with his wife Helen G. Daugherty, were instrumental in the College's Heritage Campaign, serving as cabinet members and campaign co-chairs. They have generously supported the Center for the Study of Democracy. Through a planned gift, they created an endowed chair for the Center of the Study of Democracy and are recognized for their lifetime giving as members of the Trustees Circle ($1,000,000+).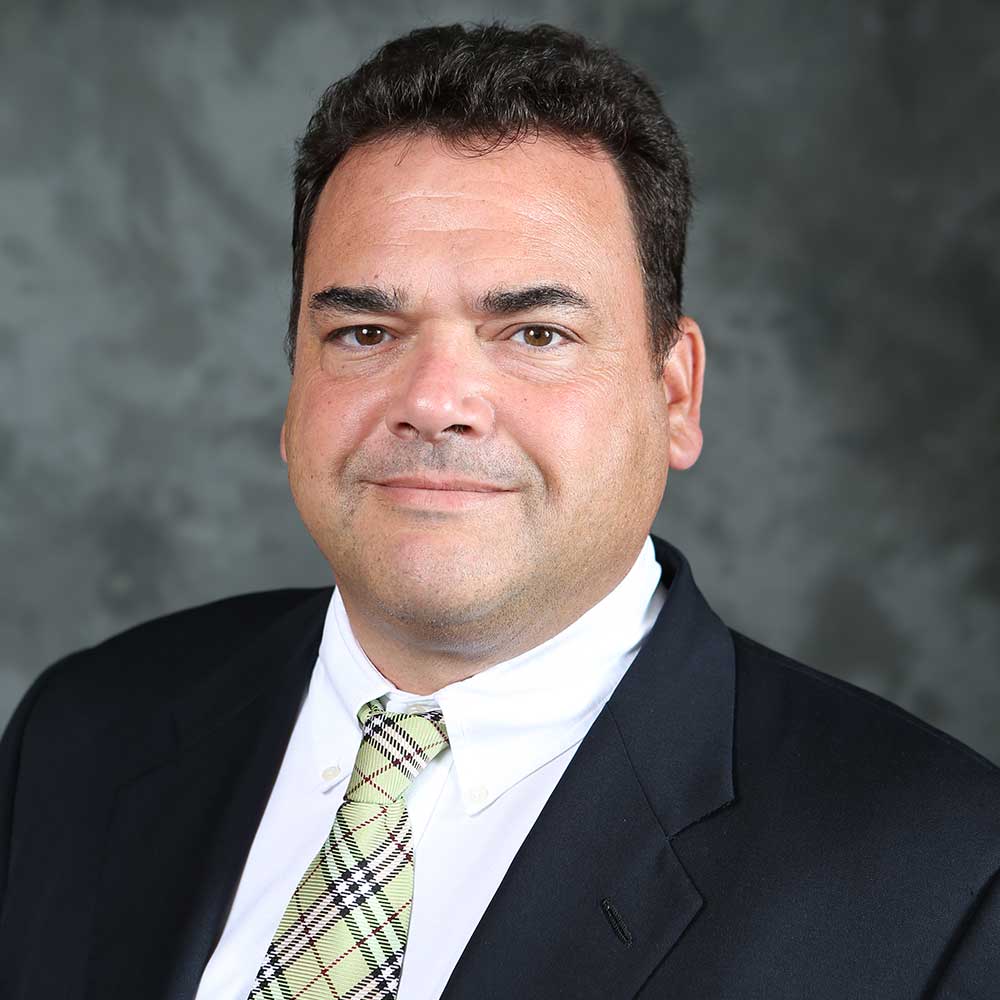 Brian has been a loyal donor – he made his first gift upon graduation and has given every year since then. He first served St. Mary's College as a member of the Alumni Council from 1996 to 2002 before joining the SMCM Foundation Board of Directors in 2014 where he has volunteered his expertise, time and ideas. He helped guide the transformative $2.5 Million Capital Campaign Challenge through its successful completion in 2016. Brian, together with his wife Cathy, were recognized in the Honor Roll of Donors ($10,000-$24,999) for their support to the campaign and they continue to be ardent supporters of the St. Mary's Fund.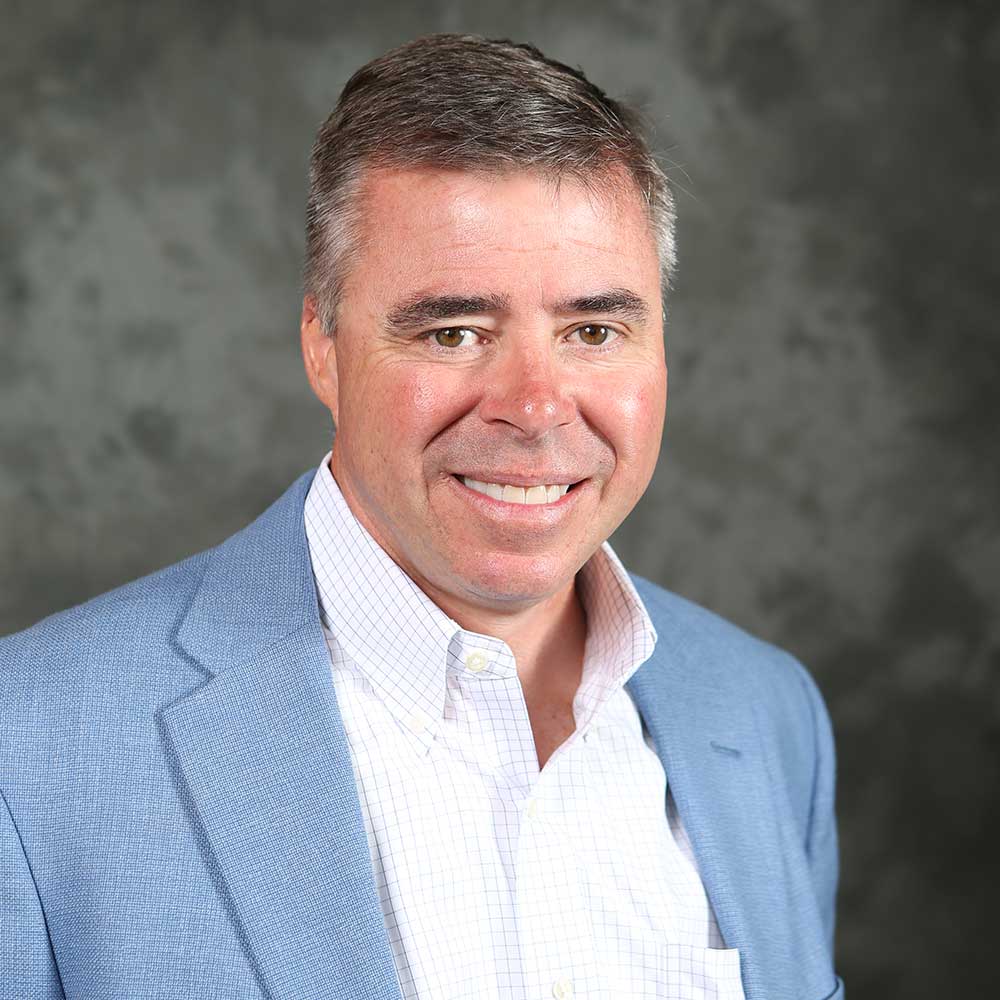 Jack has championed St. Mary's College as a proud alumnus and through his years of service, beginning September 2014 with the Foundation Board of Directors, serving as President since September 2017. Jack helped initiate the Hurricane Harvey Disaster Relief Fund – $14,000 in monetary donations and 10,000 non-perishable items were collected by the College community – and Beltway Companies provided the truck and driver to make the delivery to southeast Texas. Jack led Foundation discussions that culminated in a three-year strategic plan that set the stage for a forthcoming multi-year comprehensive campaign. Through his Beltway Companies, Jack and his wife Jeanne Brady Saum '88, have generously supported 11 interns since 2012. (After graduation, four of the interns joined Beltway Companies full time for various periods of time.) They hosted an annual golf tournament – raising over $375,000 in nine years – in support of their Beltway Companies Scholarship Endowed Fund that makes annual SMCM scholarship awards. To date, $62,000 has been awarded to eight talented and ambitious SMCM students. Jack and Jeanne are recognized for their lifetime giving as members of the Founders Circle ($100,000-$499,999).
Our Purpose
The SMCM Foundation helps ensure that the College has the resources to foster the excellence that the National Public Honors College requires and to prepare the next generation of engaged, global leaders.
Vision
Our vision is to attract significant resources to foster excellence at St. Mary's College of Maryland through leadership in fundraising, prudent investing and stewardship.
Mission
Our mission is to initiate, cultivate and maintain strong lifelong relationships with alumni, friends and partners by creating a culture of giving, volunteer leadership and exemplary fiduciary responsibility toward the goal of a bright future as a preferred public liberal arts honors institution.
Values
◈ Integrity
◈ Collaboration
◈ Stewardship
◈ Leadership
Goals
1. Ensure the work of the Foundation is aligned with the strategic priorities of the College.
2. Increase the College's capacity to fundraise.
3. Maintain the Foundation's fiscal integrity and provide financial oversight to inspire confidence among donors and prospects.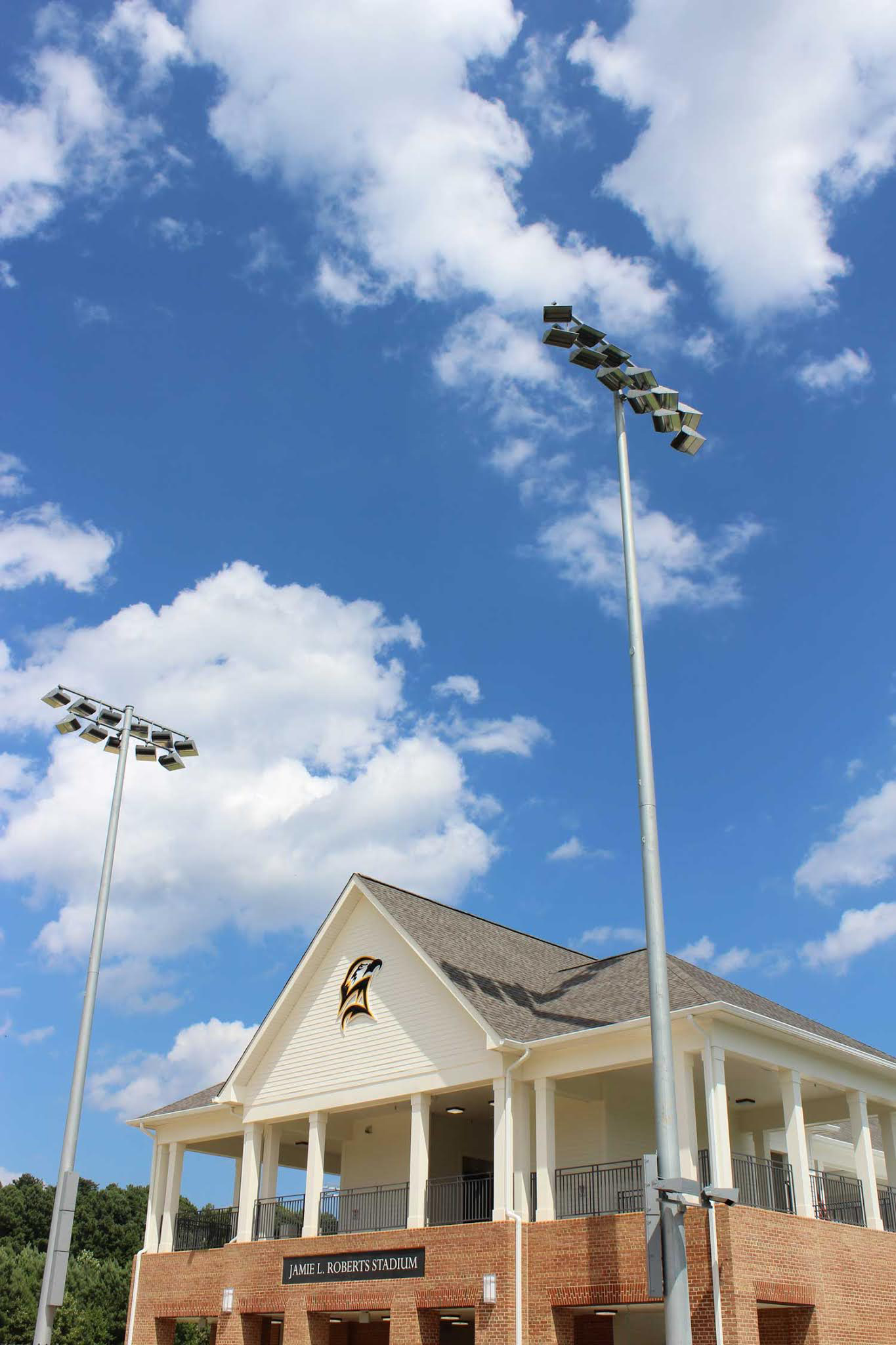 Jamie L. Roberts Stadium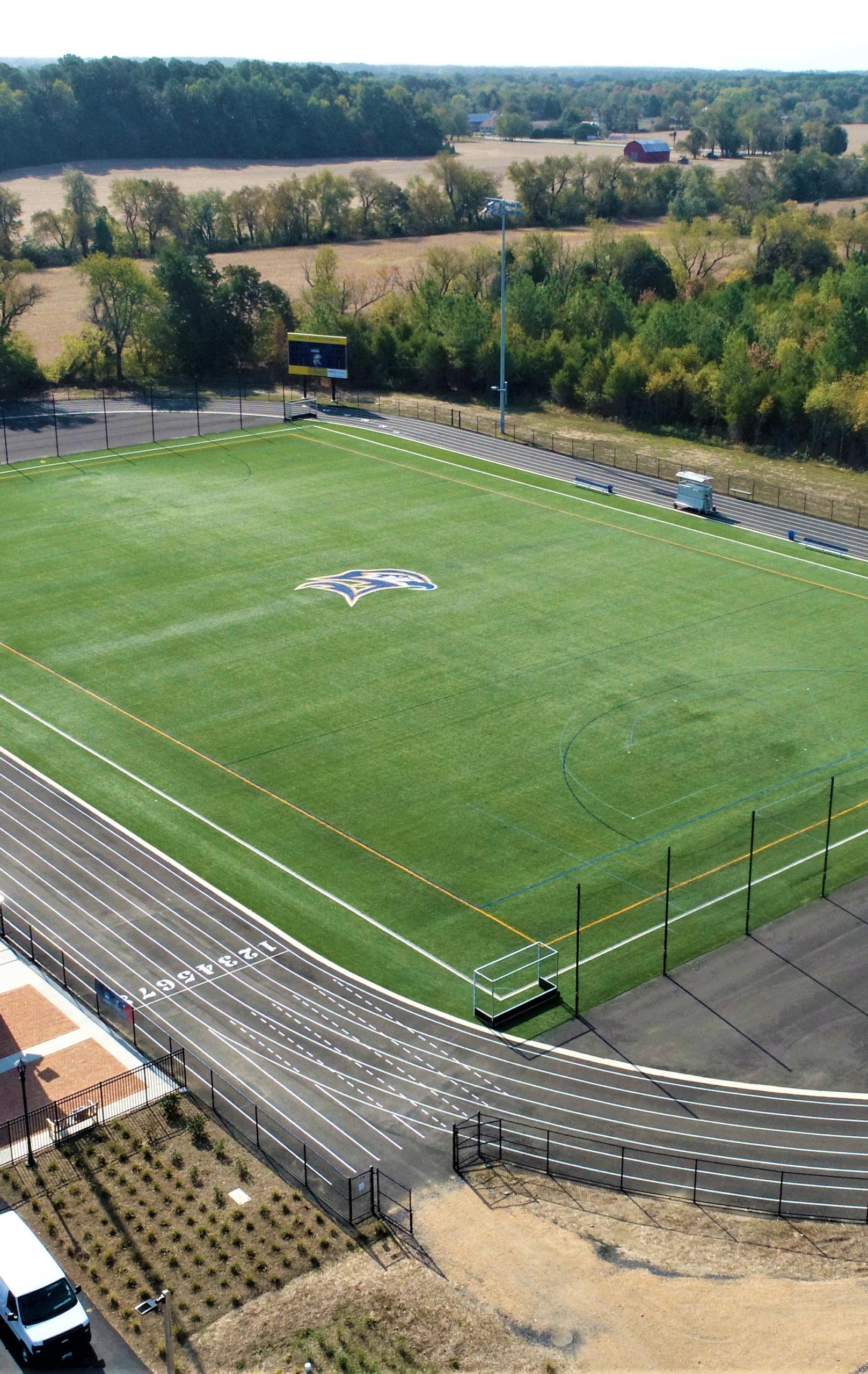 New track at the Jamie L. Roberts Stadium