As administered by the Office of Academic Affairs at St. Mary's College of Maryland, the Dwight Frederic Boyden Gallery and Collection bolster the College's mission and vision and strive to increase opportunities to engage departments across the liberal arts curriculum. The Gallery and Collection support the College's initiatives and events from past and present to impact the future; to strengthen the integrated curriculum of the College, which investigates broad outcomes across many disciplines of the liberal arts; and to act as the College's Gallery as a space to discover and create complex connections through the visual arts and material culture.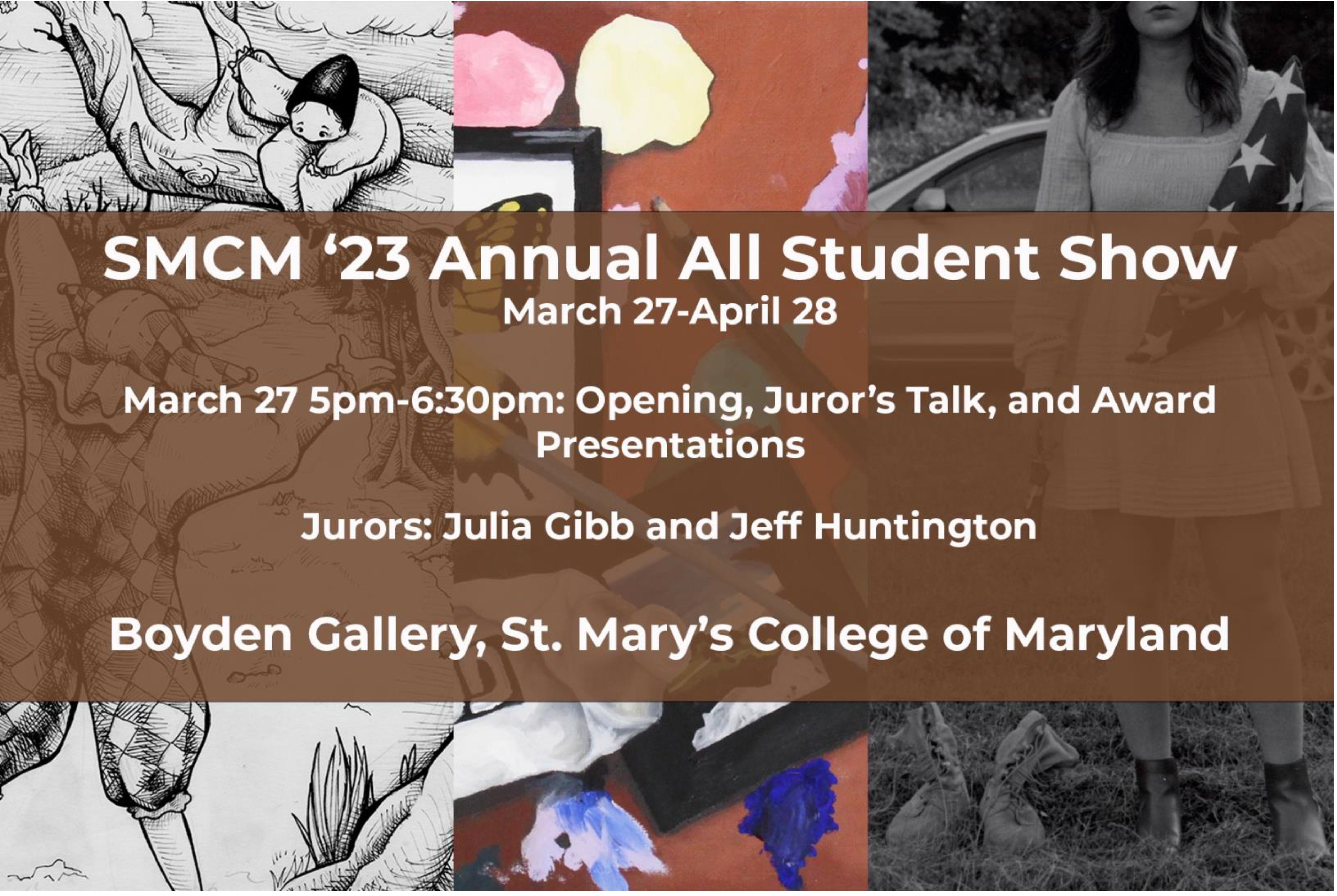 SMCM '23 Annual All-Student Show
Jurors: Julia Gibb and Jeff Huntington
March 27 – April 28, 2022
Mon March 27 5-6:30: Opening, Juror's Talk, and Awards Presentation
Julia Gibb and Jeff Huntington have a combined 60 years of experience studying and practicing fine art. While earning Bachelor of Fine Arts degrees from the Corcoran School of Arts + Design in Washington, DC, they began their collaborative journey creating Gallery 4 Now, a series of pop-ups across the city. Huntington later earned a Master of Fine Arts from the School of the Art Institute of Chicago, and he served as an adjunct professor at both the Corcoran School and George Washington University. Gibb studied and has taught traditional Hawai'ian dance, and she has been a contributing writer for the arts and culture magazine UpStArt Annapolis since its inception.
In 2016, they founded Future History Now, a non-profit arts outreach and education organization that creates collaborative mural projects with youth from underserved communities. They have completed more than 50 mural projects across the United States and internationally. They also collaborate on large-scale murals through their art business, Jahru Studio.
More information:
https://www.futurehistorynow.org/
https://jeffhuntington.com/home.html
The Boyden Gallery and Collection is supported in part by the Maryland State Arts Council (msac.org)
and the Arts Alliance of St. Mary's College of Maryland.


__________________________________________________________________________________________________________________________________________________________________________________________________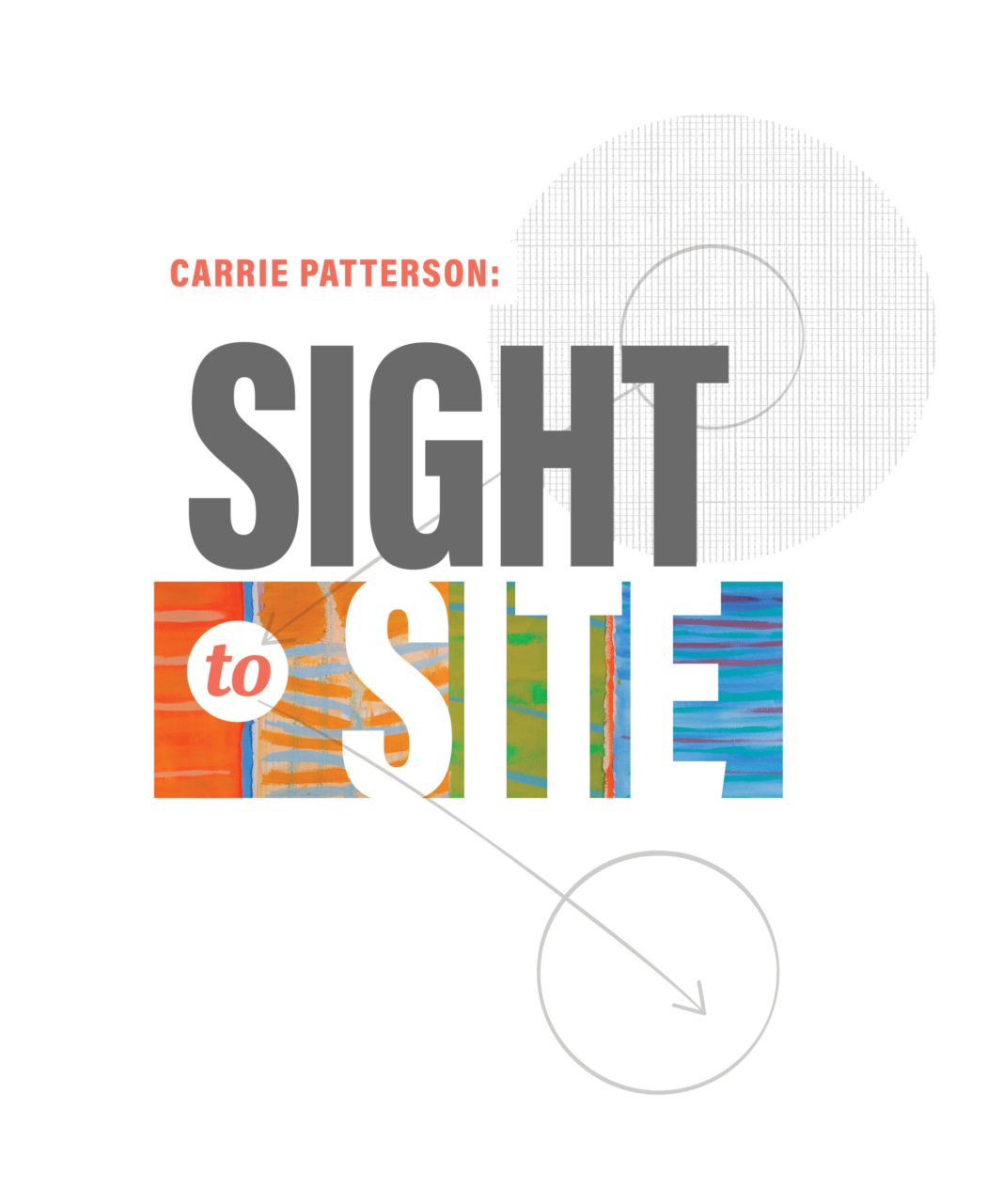 Jan 17-March 11 2023
Location: Boyden Gallery, Montgomery Hall
A Steven Muller Distinguished Professor in the Arts Event
Guest Curator: Dr. Erin Peters Assistant Professor of Art History and Visual Culture at Appalachian State University
Opening Reception and Artist-Scholar's Talk: Tuesday Jan 24th 6:30-8:30pm, Artist Talk at 7:30pm
Carrie Patterson creates geometric painted objects that embody a poetic physical translation of place. She combines abstraction with observation using forms found in vernacular architecture and the landscape such as billboards, signs, fields, water, and barns as source material. Through a slow process of mining a site for information, she draws on location, remembering specifics about each place by measuring distance and creating the illusion of light in each visual expression. Maintaining a practice, often incorporating memories of observed landscapes into her paintings and isolating color events or single gestural marks. Patterson approaches each canvas or surface seeking an equivalence to the beauty found between the far away spaces and the details. The experience she wants to translate is often invisible, a continuous flux between what is seen and what is known. In her current body of work, she uses her own sketches, and color notes collected over twenty years to create new visual objects that reference a collected landscape and her stored visual memory.
Artist's website: https://www.carriepatterson.com/
__________________________________________________________________________________________________________________________________________________________________________________________________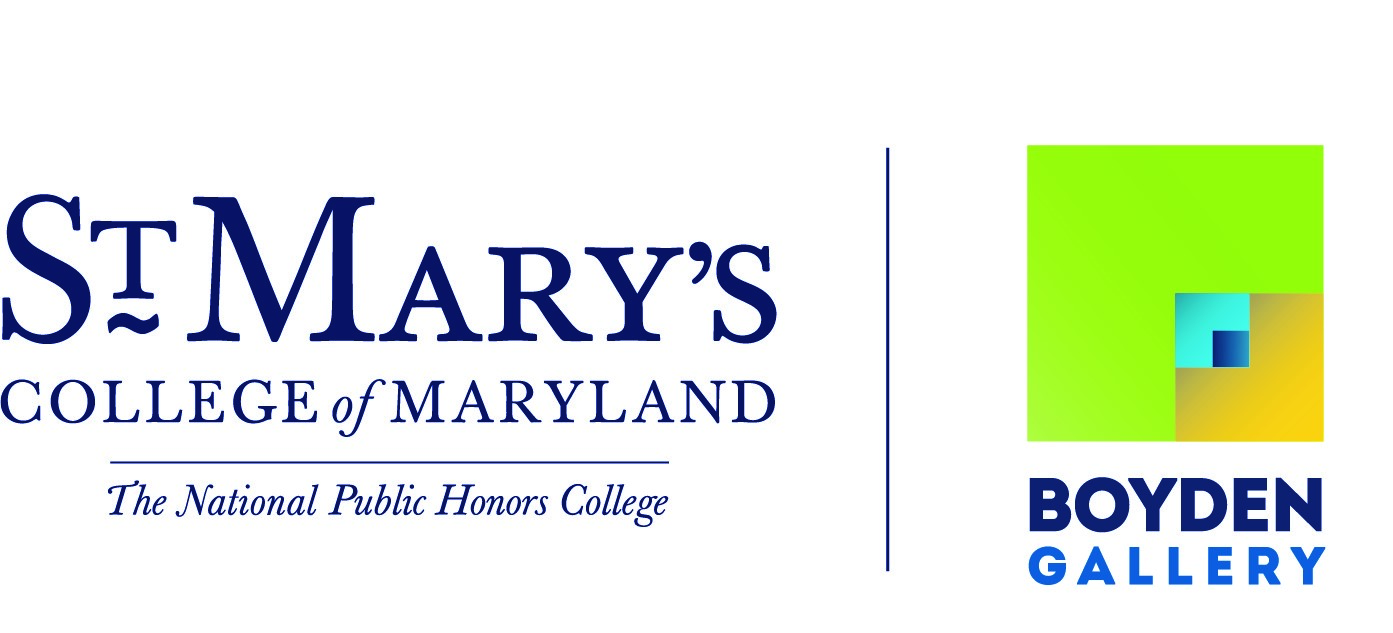 Boyden Gallery and Collection are grateful to the following sponsors for their support: