As the first and one of only two public honors colleges in the country, we've made it our mission to put every student at St. Mary's College of Maryland in charge of their own journey forward. And we do that through an initiative we call LEAD.
LEAD stands for Learning Through Experiential and Applied Discovery. Think of it as an all-encompassing, integrative pathway that will prepare you for whatever your next step is—research, graduate school, or the workforce.
The Honors College Promise
We guarantee every student the opportunity to engage in a research, internship, or international experience. Combine that with the rest of your St. Mary's College experience and you'll be well on your way to a rewarding career.
What is LEAD?
LEAD blends together a thoughtful and purposeful academic experience with professional skill development, weaving credit-bearing courses and hands-on opportunities right into your chosen degree.
Expect to learn how disciplines connect, the power of collaboration, critical thinking skills, multiple ways to approach problems, and so much more throughout your studies at St. Mary's College.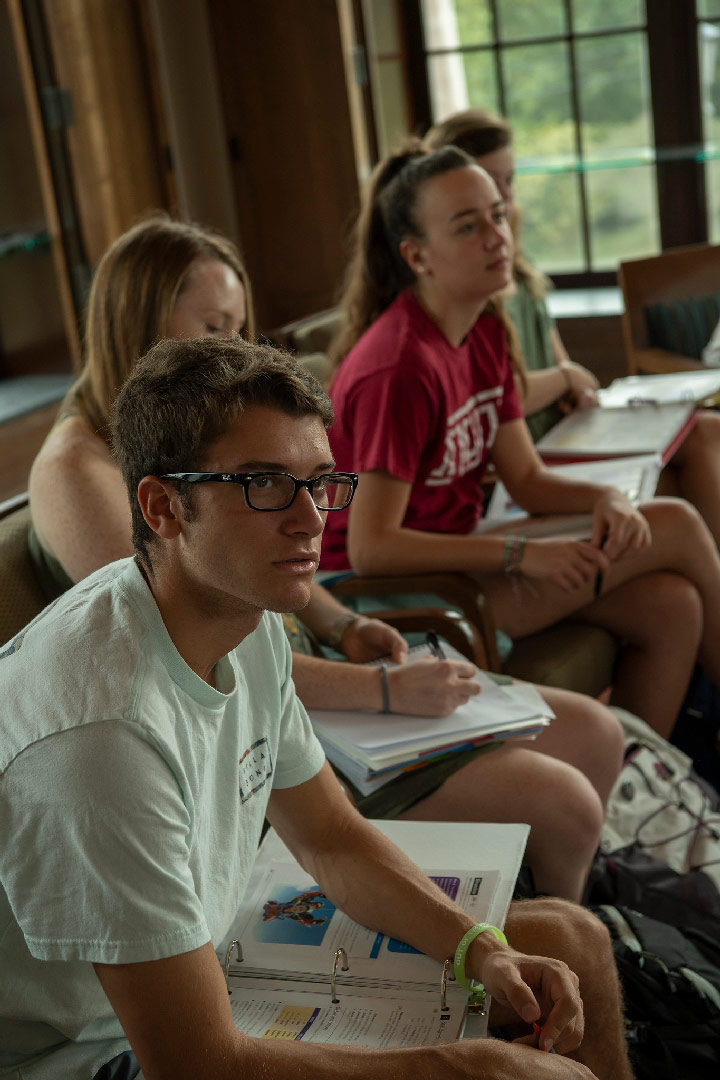 Students attend a lecture in our beautiful Blackistone Room, in Anne Arundel Hall
There's More
From the moment you arrive, you'll explore careers through experiences like microinternships, Job-IQ access, and these below.
You'll develop a personalized

Career and Leadership Development Plan

that continually aligns your educational experience with your career choices.
You'll take credit-bearing courses that include growing your professional networks, strengthening professional skills like project management, communications and team work, and diving deep into career planning within your major. The best part?

These professional skill courses are incorporated right into every student's curriculum.

Your individualized Plan culminates in our

Honors College Promise

leading to a career outcome rate 10 percentage points higher than the national average.
"If you ask any employer, anyone who's hiring, what they need – they need critical thinking skills, problem solving skills, individuals who can work as a team. That's something that's hard for an employer to teach, but we spend four years cultivating it." –Kate Shirey, director of career development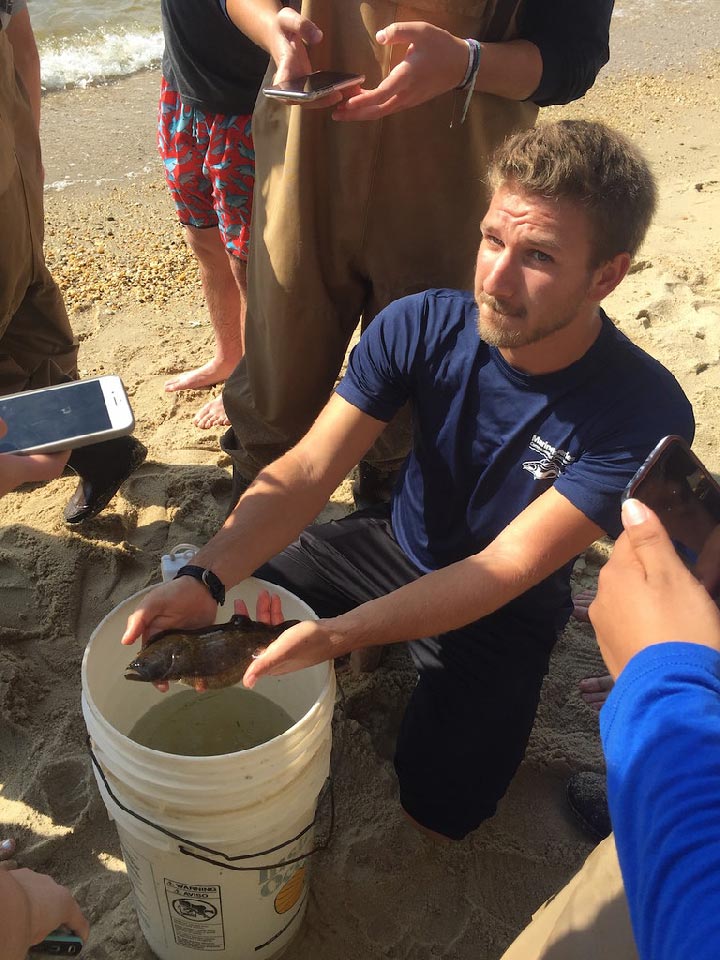 Biology students leverage our Chesapeake watershed access for field studies
Why is LEAD so important in today's career landscape?
Your Move
St. Mary's College offers an education on par with the best private liberal arts colleges, at the value of a public institution, in a setting that's breathtakingly beautiful. If that sounds up your alley, take the LEAD.