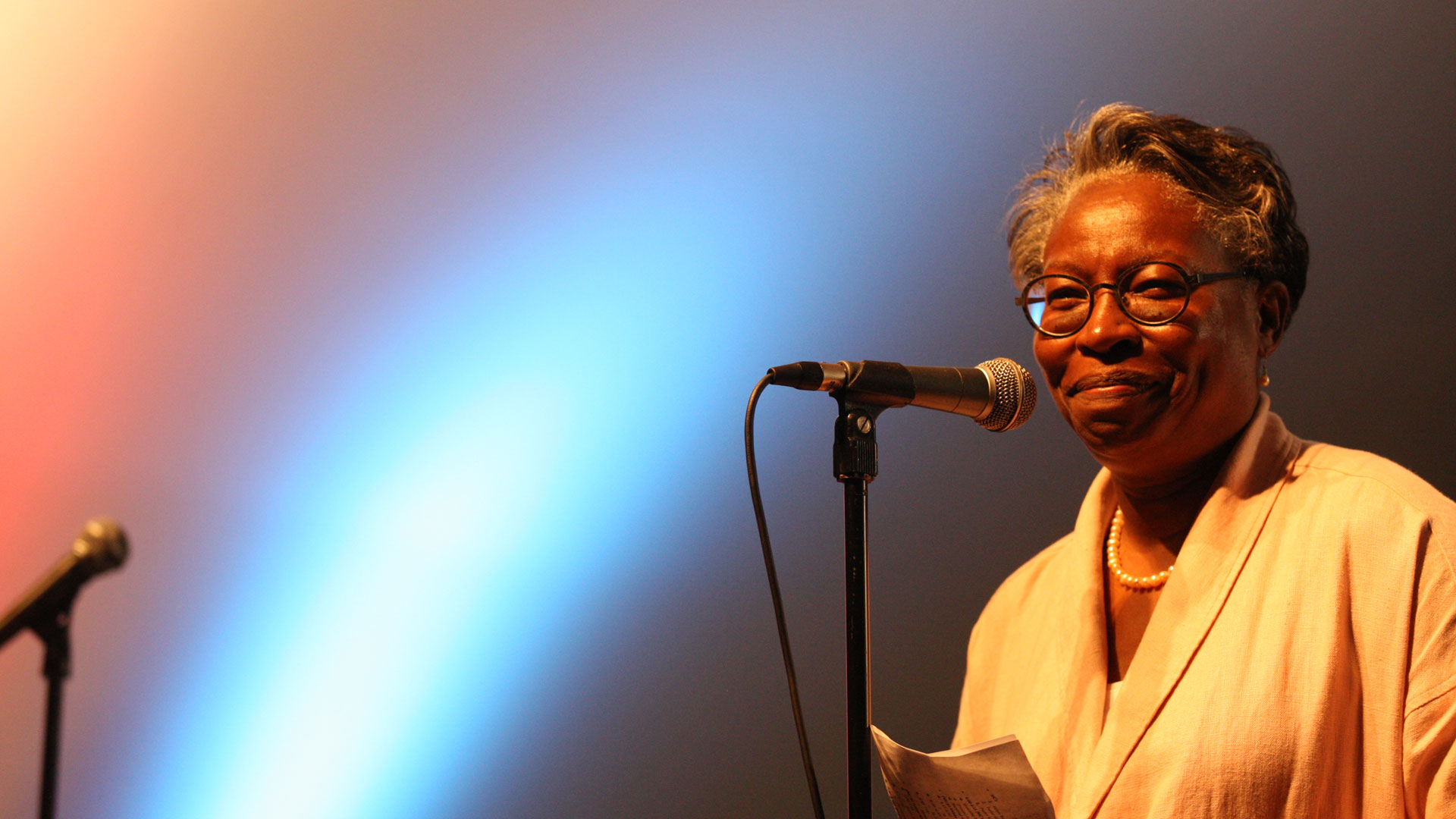 "I strongly believe in bringing people together through the universal language of music. This year's Mulberry Music festival, with a focus on jazz – a true American art form created by African Americans and characterized by harmony, syncopated rhythms, and improvisation – is sure to do just that."
-Tuajuanda C. Jordan, President of St. Mary's College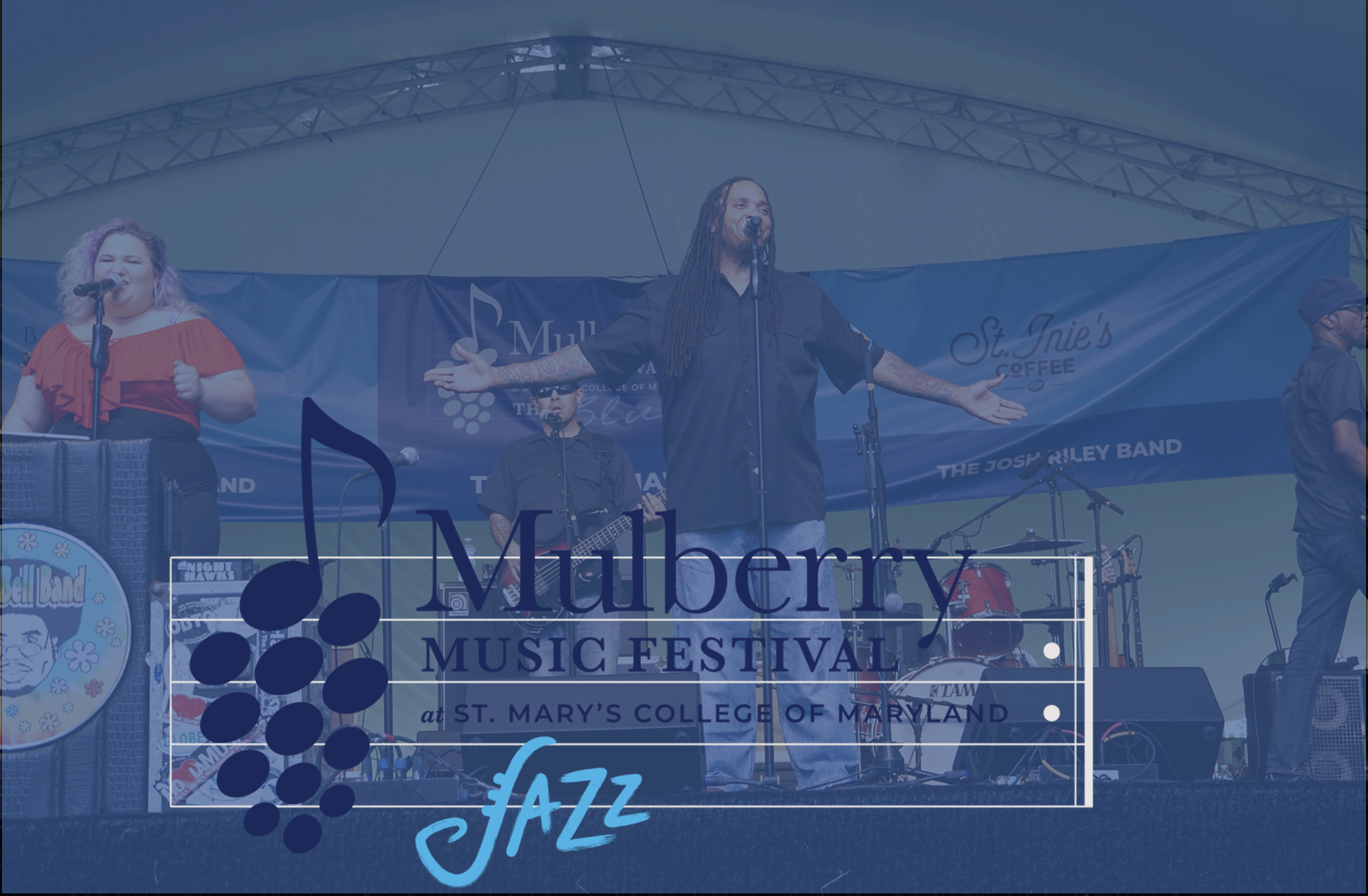 St. Mary's College of Maryland presents the Mulberry Music Festival: Jazz, featuring Joseph Brotherton, the Kelly Bell Band, Carly Harvey, and headlined by Sharón Clark on Friday, June 17, beginning at 6 p.m. on the College's Townhouse Green. The Townhouse Green opens at 4 p.m. the day of the event.
The event is free of charge and open to the public and will be livestreamed on this page.
Check back here for rolling updates.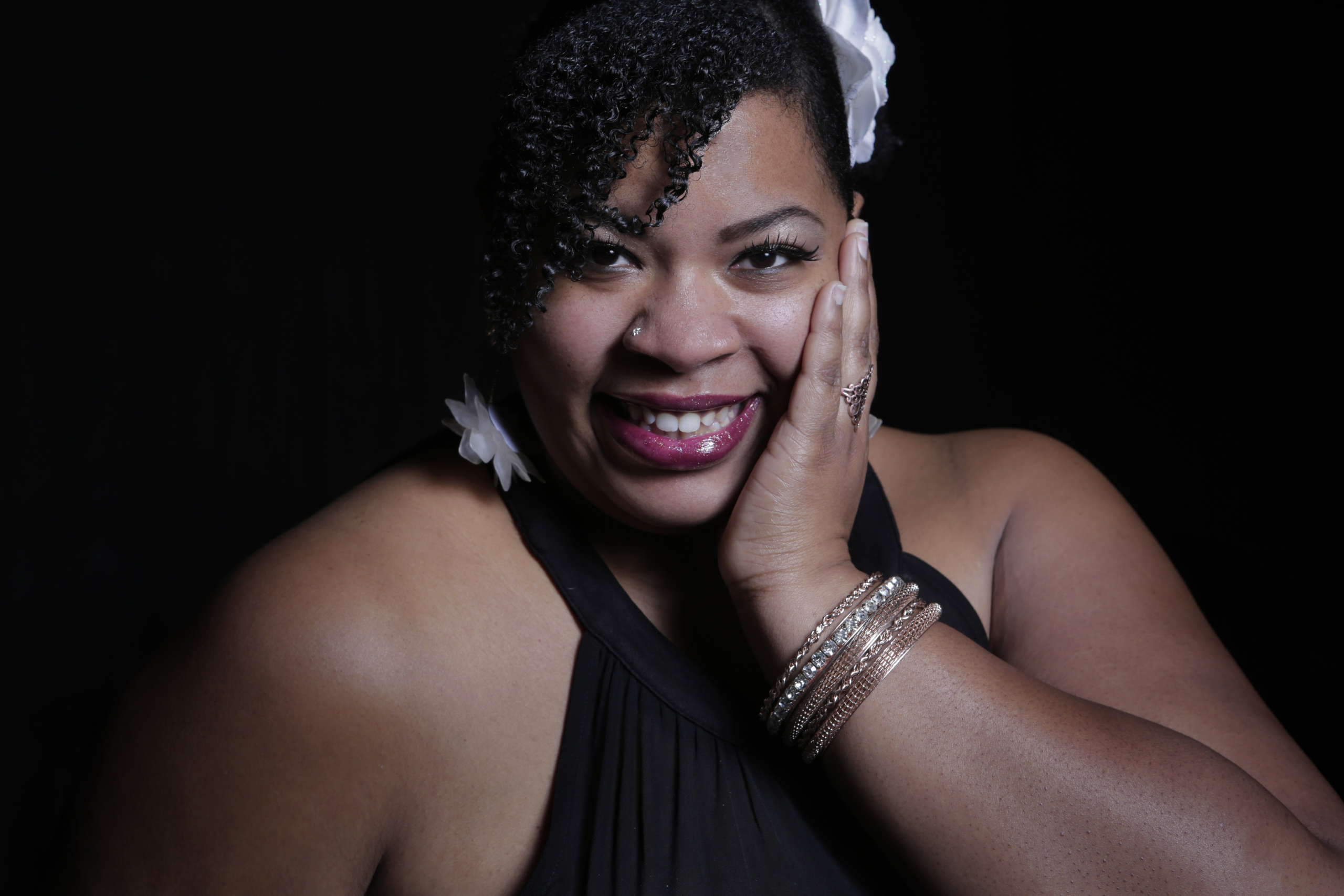 Mistress of Ceremonies
Named "D.C.'s Queen of the Blues" by Dr. Nick Johnson of WPFW Radio, Carly Harvey '07 was featured in Big City Blues magazine in 2018 as one of the youngest blues artists to watch. In 2021, she won the Wammie Award for Best Blues Artist. Her EP "Kiss & Ride, Vol. 1" (2019) is available through Apple Music.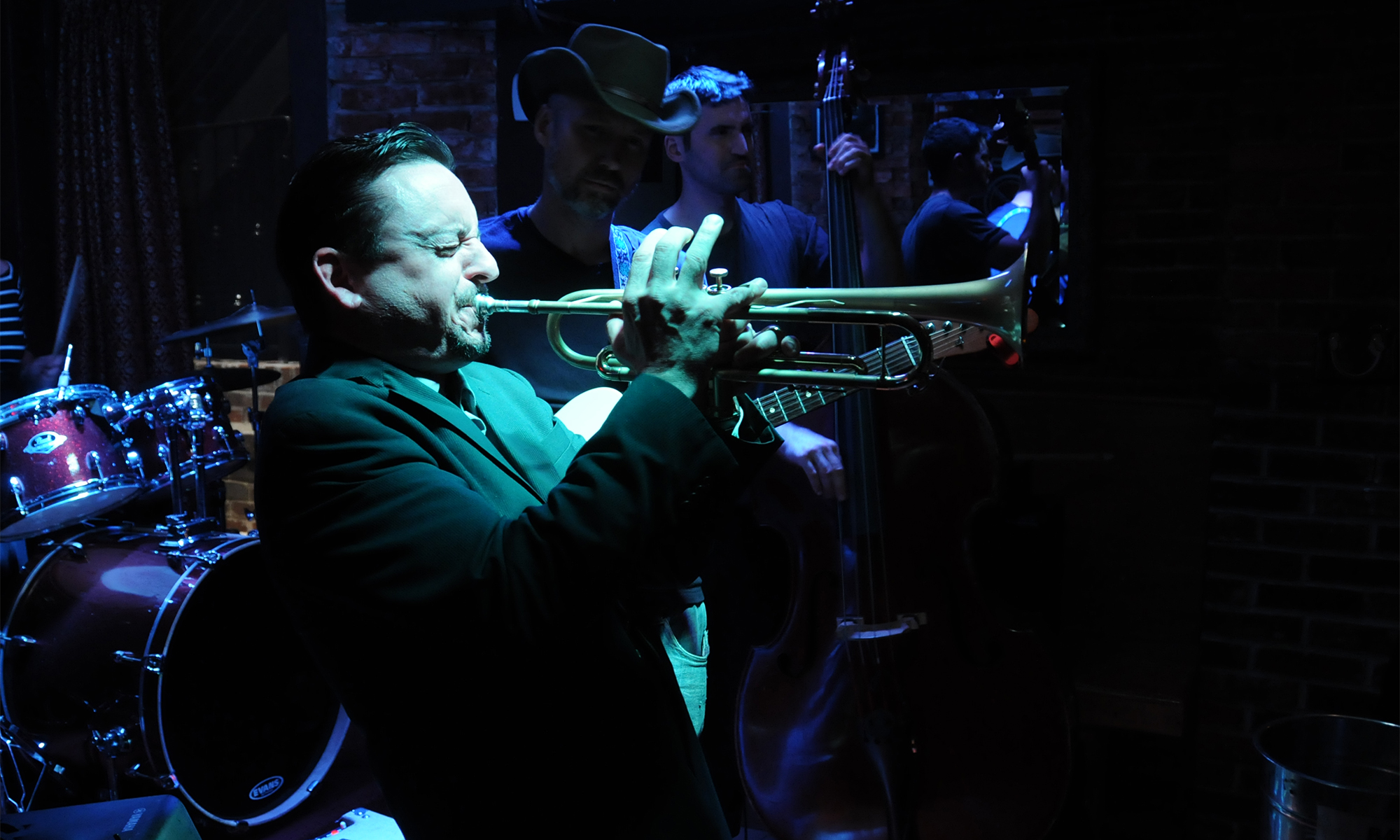 Joseph Brotherton
Joseph Brotherton is well known for his musicianship and signature style of trumpet playing. Born in Nashville, Tenn., Brotherton began playing trumpet at age 8. After serving as a trumpet player in the Marine Corps Band Quantico, he made a home in Washington, D.C. and now thrives in the music scene throughout the east coast region and abroad. Brotherton has studied with Wynton Marsalis, Ingrid Jensen and Ron Blake amongst others. He has performed live with Gregory Porter, Aaron Neville, James Earl Jones, Greg Karukas, Benito Gonzales, Robert "Mousey" Thompson, Stephen Riley, Neal Caine, Kermit Ruffins and Eric Lewis, to mention a few.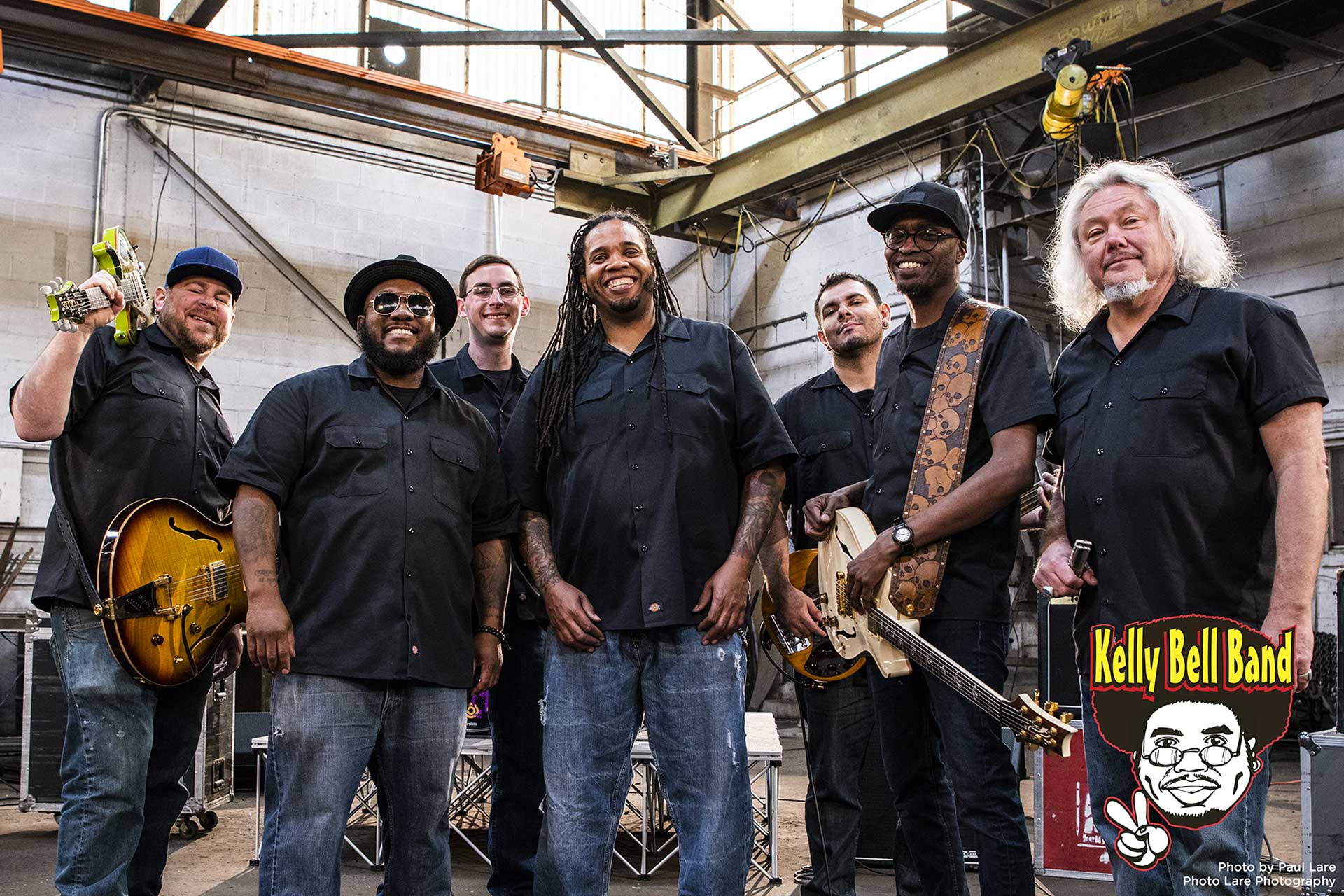 Kelly Bell Band
Originally formed as the back-up band for rock and roll pioneer, Bo Diddley, the Kelly Bell Band has been touring the world ever since, entertaining fans in Japan, Spain, Italy, Greece, Cuba, Germany and more. The band has won two prestigious Maryland Music Awards, including voted "Best Blues Band" in the Mid-Atlantic Region (12 years in a row), and was recently named "Best Band" by Baltimore Style magazine. Their debut album, "Phat Blues Music" remains one of the best-selling releases in Mid-Atlantic region history. The band is fronted by Kelly Bell, known as "The Bluesman," who is joined by vocalist Rahsaan "Wordslave" Eldridge, Ryan Fowler and Eric Robinson (guitar), Frankie Hernandez (bass), John Robert Buell (drums) and Dane Paul Russell (harmonica).
Sharón Clark
Washington, D.C. standout Sharón Clark has brought festival and concert audiences to their feet across the globe. The Jazz Times wrote about Clark, "A revelation . . .  I never thought I'd hear a singer with the range, musicality and command of tone and timbre that was Sarah [Vaughan] at her best, but now I have." Clark has made countless international tours, from Europe to Southeast Asia, the Middle East and Russia, where she has developed a major following. She has performed as a featured soloist with the Duke Ellington Orchestra, Smithsonian Jazz Masterworks Orchestra, the Richmond Symphony and the Baltimore Symphony.
Attend in Person
If you plan to attend the concert in person please review the details below.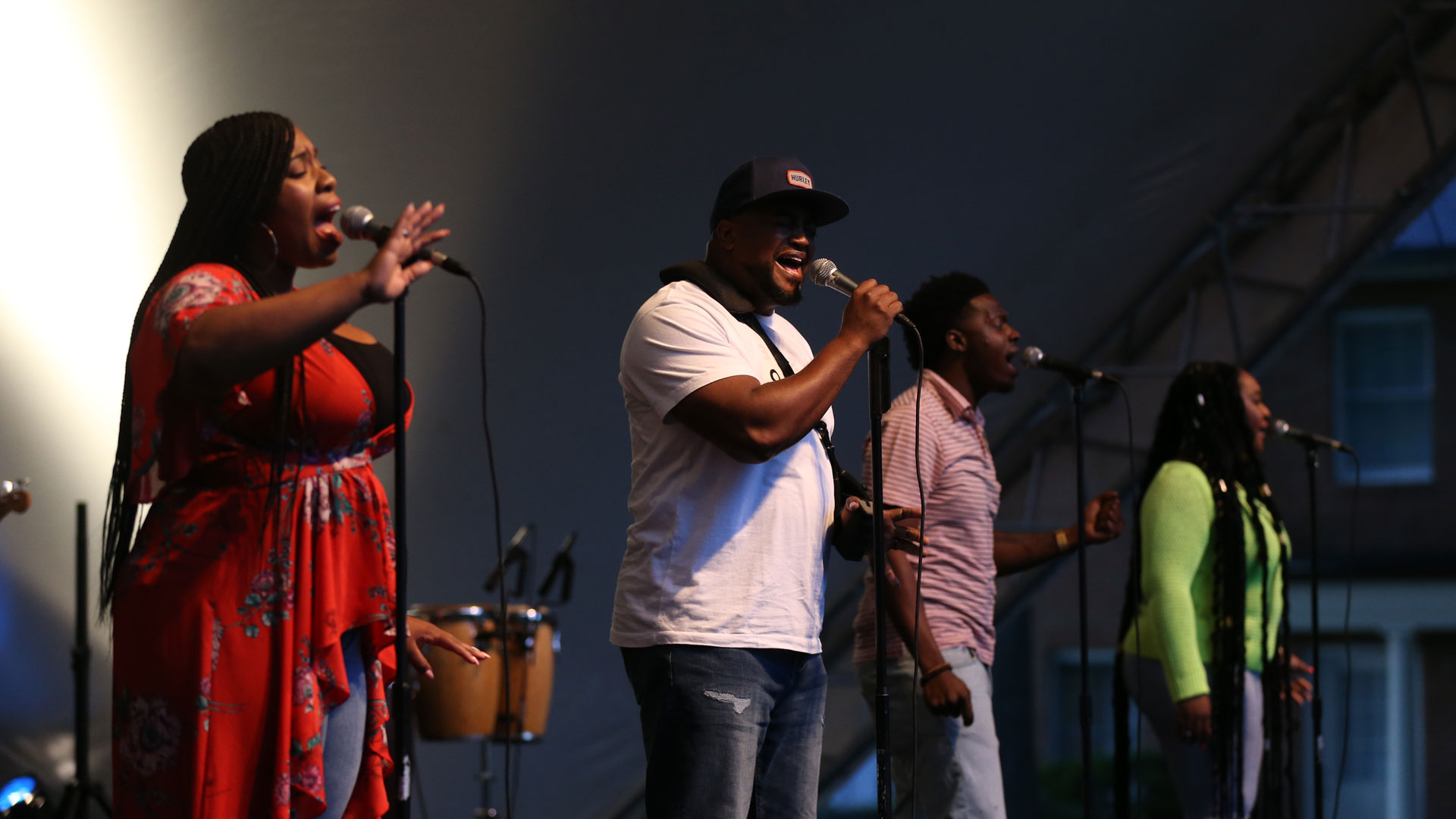 Friday, June 17, 2022
The event is free of charge and open to the public.
The Townhouse Green opens at 4:00 p.m.
The concert begins at 6:00 p.m.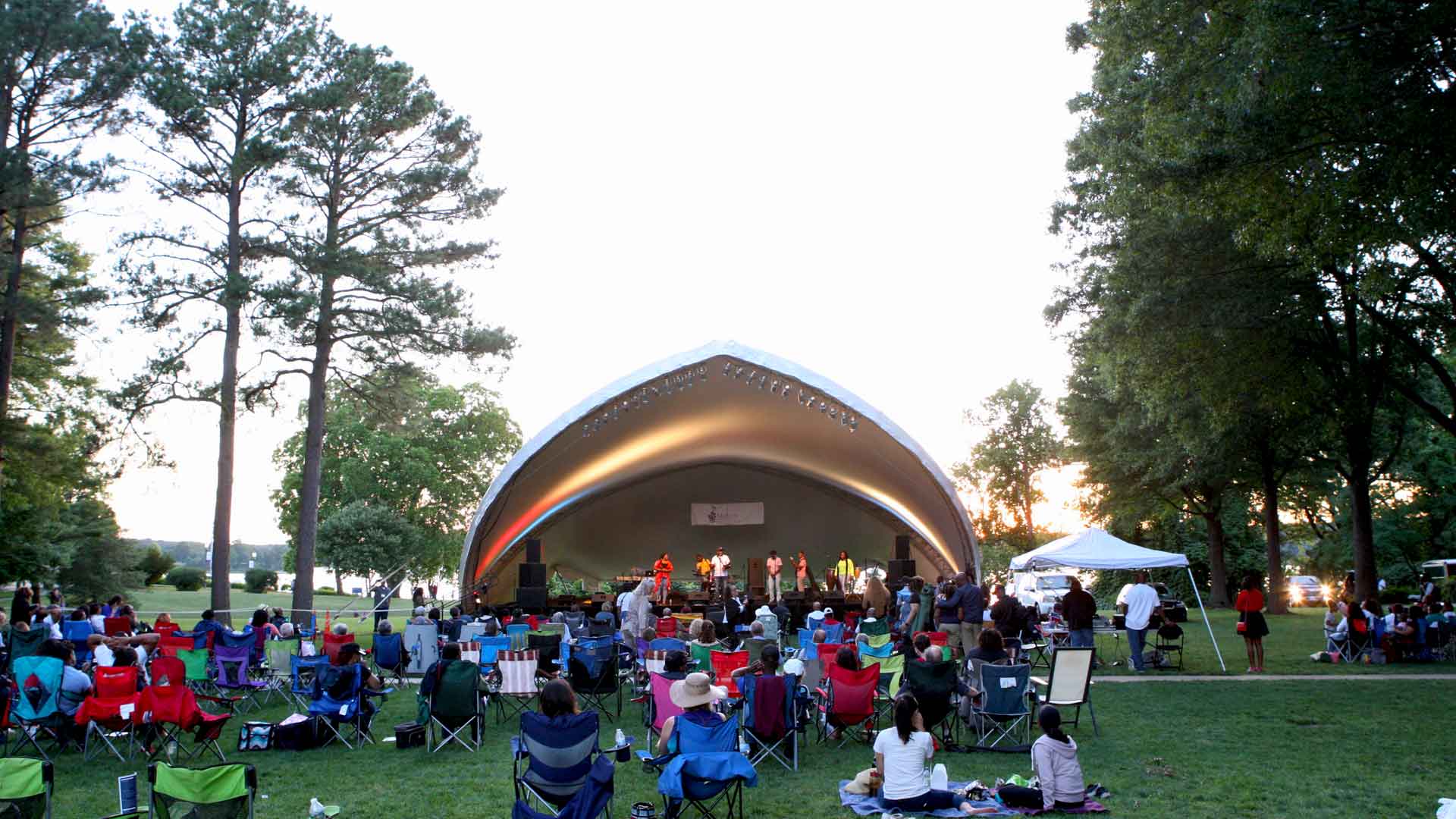 Location
The event will be held at St. Mary's College, on the Townhouse Green.
Follow the signs on Route 5 to all parking for the Mulberry Music Festival.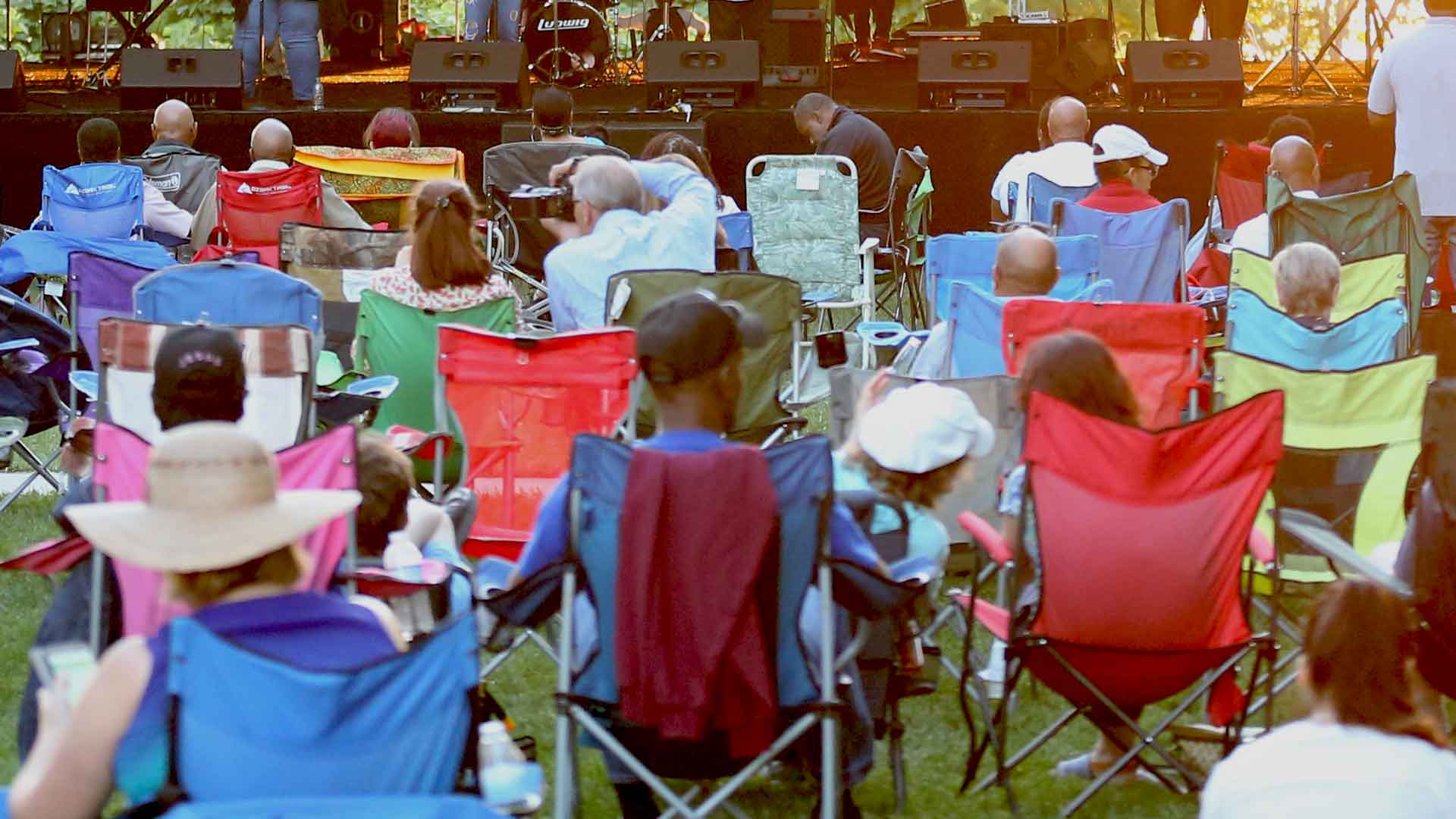 What to Bring
Those in attendance are invited to bring:
lawn chairs
blankets
food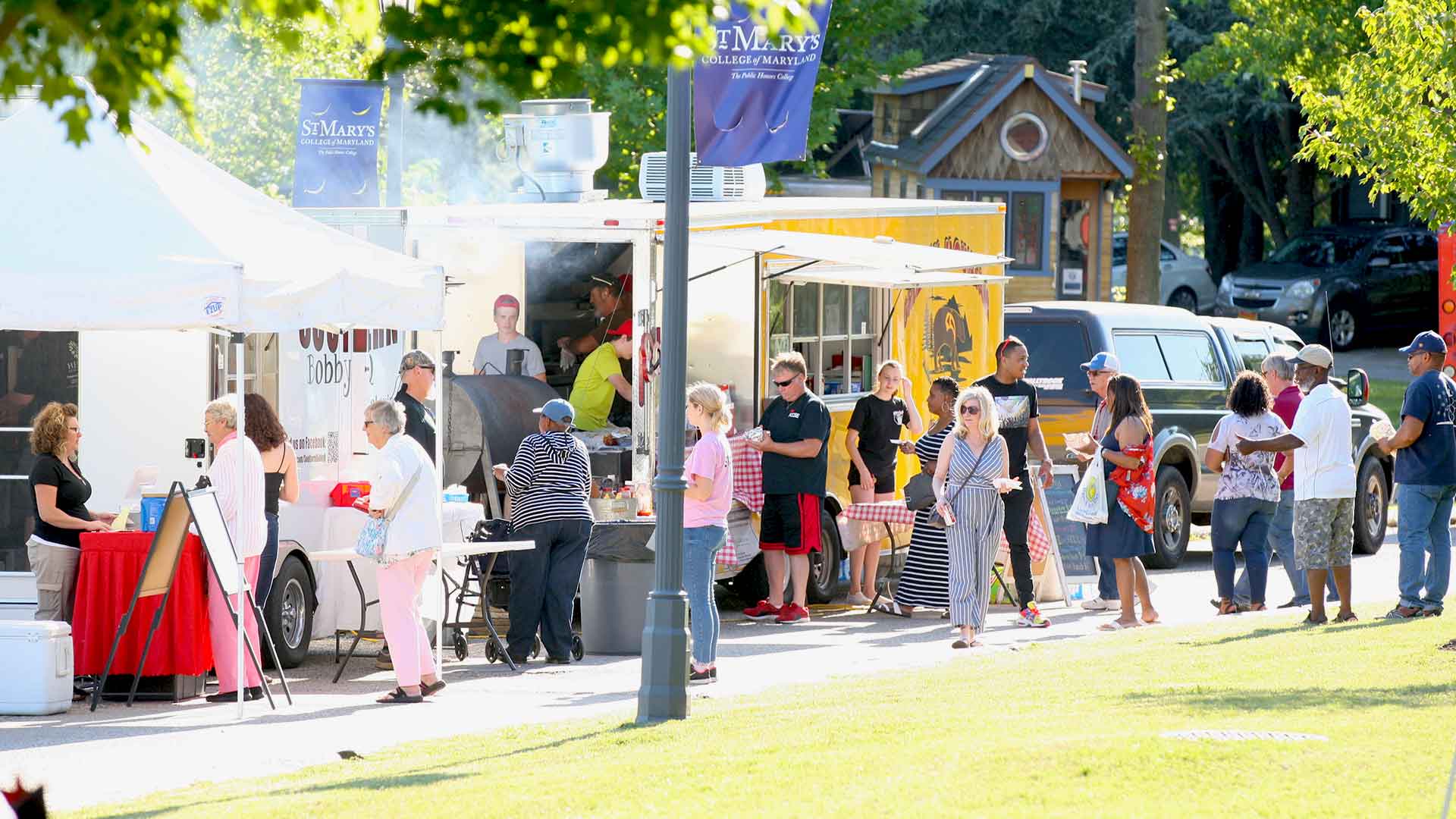 Vendors
Local food trucks and vendors will be on site.
Grizzly Mountain
Kona Ice
Sweet Tooth
88 Eats
Koz's Creamery
Calvert Crabs
Ultimate Cravings Catering
Linda's On the Go
History
The Mulberry Music Festival is the vision of President Tuajuanda C. Jordan and is held every year on the eve of Juneteenth, the day (June 19th) commemorating the emancipation of all slaves in the United States.
Originally created in 2019, the inaugural Mulberry Music Festival featured a gospel theme and featured chart-topping recording artist Jason Nelson.