Who Are We?
The Center for the Study of Democracy was founded in 2002 as a joint initiative of St. Mary's College and its partner institution, Historic St. Mary's City. It explores contemporary and historical issues associated with the ideas of democracy, liberty and justice in national and international contexts. It facilitates activities that strengthen democracy and the rule of law, enhance security and individual freedoms, invigorate civil society, encourage free enterprise, and increase economic, environmental, educational and cultural equity.

Director of the Center for the Study of Democracy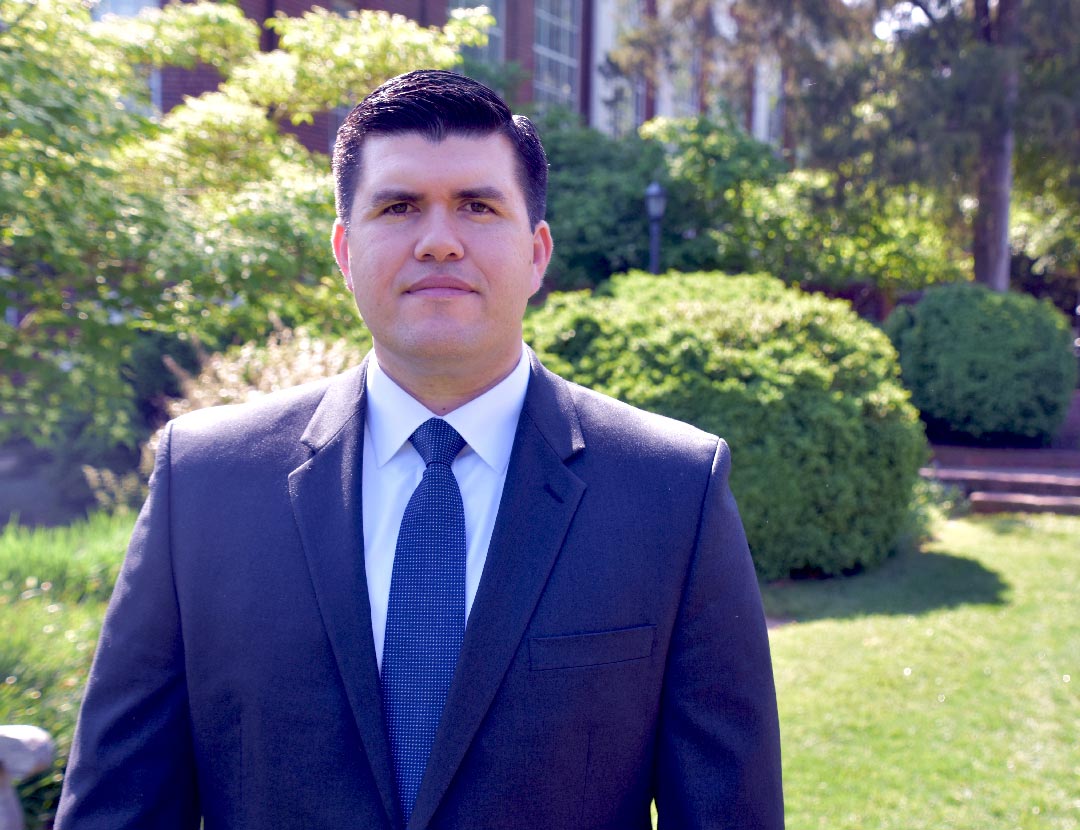 Dr. Ugues, the new Director of the Center for the Study of Democracy and associate professor in political science at St. Mary's College of Maryland, assumed his new duties on July 1, 2019.
Dr. Ugues teaches courses in comparative politics, democracy and elections, and the politics of Latin America at St. Mary's College. He received his PhD in political science from the University of California at Riverside. His research interests include democracy, electoral systems, and electoral integrity in Latin America. His work has appeared in several academic venues including: Electoral Studies; Journal of Politics in Latin America; Latin American Politics and Society; Journal of Elections, Public Opinion, and Parties; Journal of Legislative Studies; and Democracy and Security. His current research agenda explores attitudes towards democracy and electoral integrity in contemporary Mexican and U.S. politics.
Mission
CSD aspires to become a hub for creative thinking, innovative action and stimulating dialogue on democracy, liberty and justice. It aims at empowering individuals to take an active part in building a world that is equitable, sustainable and secure. To these ends, CSD seeks to:
Advance historical and contemporary knowledge and understanding of ideas and practices associated with democracy, liberty and justice.
Support research on issues related to its mission in local, national and international contexts.
Organize public lectures, symposia, forums, workshops, conferences and discussions on political, economic, environmental, societal, cultural and security issues.
Facilitate citizen involvement in politics and civil society organizations.
Sustain partnerships with external organizations, associations, universities and businesses.
Provide students with experiential learning opportunities and paid and unpaid internships.
Student Opportunities
Election Judges Needed – Paid
The 2020 Presidential General Election will be held on Tuesday, November 3, 2020. In accordance with state law, voters will be able to cast their ballots by mail, during the eight days of early voting, or in person on Election Day. Due to the COVID-19 pandemic, the State Board of Elections (SBE) is currently experiencing a shortage of election judges to staff the polls. Election judges play a critical part in the democratic process.
Internships
The Center for the Study of Democracy offers St. Mary's College students three separate paid internship opportunities. The William Donald Schaefer Internship for Government Service and the Schaefer Internship in the Office of the Comptroller are made possible through generous donations from Terry Meyerhoff Rubenstein, Henry A. Rosenberg, Jr., and friends of William Donald Schaefer. The William Donald Schaefer Legislative Internship is funded by the Office of Government Relations and is available through the Center for the Study of Democracy.
Awards and Sponsorships
The Thomas Penfield Jackson Award for Civic Responsibility and Democratic Citizenship
This Award, in honor of Judge Thomas Penfield Jackson and his lifetime service to our country and commitment to the Center, recognizes and supports students who intend to pursue careers in public service, law, international relations, or other activities that promote civil society in the country. The recipient will receive a $1000 stipend to enable them to take internships or to support early career options that strengthen our democracy or help build civil society.
Pursuits could include:
Participation in national or international service organizations
Peace Corps
VISTA
Teach for America
Academic programs that help build civil liberty
Academic programs the advance public policy
The study of law
Requirements:
Must be a current St. Mary's student
Must be a St. Mary's junior of senior with a 3.0 GPA or higher
Must have applied to career programs or internships prior to applying
Application Process:
A completed written application is due by Friday, March 6, 2020.
Submissions should be emailed to Professor Antonio Ugues at augues@smcm.edu or dropped off at Anne Arundel Hall North, Suite N104.
Oral interviews will follow as appropriate.
The announcement of the final award will be made in April.
David and Ginny Rosenbaum Award
A Florida native, David Rosenbaum was an award-winning American journalist and editor with the New York Times (1968-2005). He was best known for the Times feature, The Fine Print, in which he exposed hidden, perplexing or hypocritical aspects of legislation that were pending or had just passed.
Application Process:
A completed written application is due by Friday, March 6, 2020.
Submissions should be emailed to Professor Antonio Ugues at augues@smcm.edu or dropped off at Anne Arundel Hall North, Suite N104.
Oral interviews will follow as appropriate.
The announcement of the final award will be made in April.
Student Sponsorship
The Center provides support to student organizations interested in the many languages of democracy by funding activities of interest to them-whether they are speakers, exhibits, literary or artistic performances. Students are invited to join the discussions we host on campus and to recommend new speakers and dialogues on contemporary problems we face.
How to Apply for Funding
Proposals for student organizational funding must be delivered to the Center's director. Funding will be considered and providing on a case by case basis.
Publications
The Occasional Paper Series
The Occasional Paper Series offers advisory board members, professors, and other academics a chance to explore various aspects of Maryland's democratic history, ranging from the 1600s to present day.
Lord Baltimore and the Politics of Landscape in Seventeenth-Century Maryland
Maryland Designe: The First Wall Between Church and State
Spiro Agnew and the Golden Age of Corruption in Maryland Politics
The Maryland Disease: Popish Plots and Imperial Politics in the Seventeenth Century
From Necessity, Not Choice: Lessons in Democracy from Maryland's Past
White Papers
The Patuxent Policy Group (PPG) is a working group of specialists, chosen for an invitation-only symposium that convenes once a year. The opinions and knowledge expressed by invited participants are incorporated in a White Paper that summarizes arguments and policy recommendations on a chosen issue of national importance. The PPG is organized by the Patuxent Partnership and the Center for the Study of Democracy at St. Mary's College of Maryland.
Saber Rattling and Security in Northern Europe: What Is Russia After?
High Ground: Deterrent or Provocation? What are the Implications for the United States Naval Services?
Implications of the North American Energy Boom for the U.S. Navy
The Role of STEM Programs for Educating Maryland's 21st Century Workforce
NASA-Navy Cooperation in the 21st Century
Energy, Climate and National Security Challenges and Opportunities for America
Consequences of Robotic Progress for Society, Markets and U.S. Defense
Elections and Voting Resources
Voter registration
: Are you registered to vote? You can use the
Maryland voter look-up
to find out.
If you are not registered to vote and want to vote in the state of Maryland, you can register online using Maryland's Online Voter Registration System (OLVR) Voter Registration and Mail-in Ballot Request.
As a student, you may register at your school address only if you consider this address to be your "official" or "permanent" home. That is, if you do not consider your parent's home to be your home and do not intend to return there after school, your school address may be your residence. Before completing an application through Maryland's Online Voter Registration System (OLVR) or submitting a voter registration application, please consider the address listed on tax returns or other government documents, driver's license, bank accounts, charge accounts, for insurance purposes, and so forth. If you receive financial aid from another state or jurisdiction, you should verify with the appropriate authority whether changing your residency impacts your eligibility for financial aid.
The Center for the Study of Democracy and the Student Activities Department are hosting a virtual voter registration event on National Voter Registration Day, Tuesday, September 22, 2020, from 12:00 to 1:00 pm. This nonpartisan event constitutes part of their efforts to encourage citizens to participate in the general election on November 3rd. As part of this event, participants are asked to contemplate and respond to the following: 1) Why is voting important for you? 2) Why do you think it is necessary for others to register and vote this fall? You can find further information here.
Mail-in ballots: Any registered voter may vote by mail-in ballot–you don't need a reason. It's another way to vote if you don't want to or can't go to an early voting center or your polling place.
If you are registered to vote in Maryland but would like to vote by mail, you can use an online system to request a mail-in ballot. Learn more about this option online at this link Voter Registration and Mail-in Ballot Request. In Maryland, requests for mail-in voting must be received by your board of elections by October 20, 2020. Once filled out, the ballot must be received your board of elections if postmarked prior to November 3, 2020 and received no later than November 10, 2020 to be counted.
The State Board of Elections has mailed out ballot applications to every Maryland voter. Marylanders are strongly encouraged to take advantage of voting by absentee ballot or to participate in early voting. Those who choose to vote in-person on Election Day are encouraged to do so at off-peak times to avoid long lines and crowds.
For students who are registered to vote in a state other than Maryland, absentee ballots may be requested from your home state. By submitting your ballot by mail before the election, you can participate as an absentee voter, with no need to travel to your hometown polling location.
Early Voting: Early voting will be held from Monday, October 26, 2020 through Monday, November 2, 2020. Early voting centers will be open from 7 am to 8 pm. For the 2020 Presidential General Election, you can vote in an early voting center in the county where you live. The list of early voting centers will be posted online.
Election Day Polling Places & Hours: If you're not voting absentee (through the mail), you should find your proper polling place before Election Day rolls around. That way, you'll know where to go and won't miss out because you got lost. To find your polling place in Maryland, look up your Polling Place. In Maryland, Early Voting will take place Monday, October 26 until November 2.
On election day, if there is a line, don't leave! Your vote is important. As long as there is a line of waiting voters, polling places must stay open to accommodate all those who are in line at closing time.
Rides to the polls: Your Student Government Association will proudly provide local rides to the polls for students, faculty and staff. Shuttles will be leaving the Campus Center parking lot hourly from 9:00 a.m. to 4:00 p.m.
Elections Judges Needed: Substitute election judges are being sought. Election judges work as a team to ensure a fair and accessible voting location. They are paid; help voters; and you are involved in the election process. You can find out which counties are still looking for election judges and learn how to get involved on the Maryland State Board of Elections website.
Research: It's also a good idea to research candidates running for office and familiarize yourself with the issues ahead of time.
The Center for the Study of Democracy and the Student Activities Department have teamed up with the College of Southern Maryland's Thomas V. Mike Miller Jr. Center for Leadership, Equity and Inclusive Diversity Office, and Student Life Department, to prepare students and the Southern Maryland community for the upcoming elections through a voter education series titled Informed, "Engaged, Empowered = Ready – Set – VOTE!" You can find further information here.