Understanding
Our Relationship to Slavery
St. Mary's College of Maryland was established to commemorate the founding of Maryland and its history. As do all aspects of our nation's history, our past informs our present and our future. This is a living page documenting the College's discovered connections to slavery, recognizing its impact on our culture and traditions, and where it has brought us.
---
Discovery of Slave Quarters
St. Mary's College is getting ready to build a new stadium complex as a means to accommodate a new academic building. In the process of conducting the required archaeological survey, we have discovered artifacts indicating evidence of slave quarters. The College wants to educate people about the existence and relevance of what we are finding. President Tuajuanda Jordan is leading discussions on how we can commemorate and honor these discoveries at St. Mary's College. We invite you to view the presentation and join the conversation.
Opportunities to Learn More
---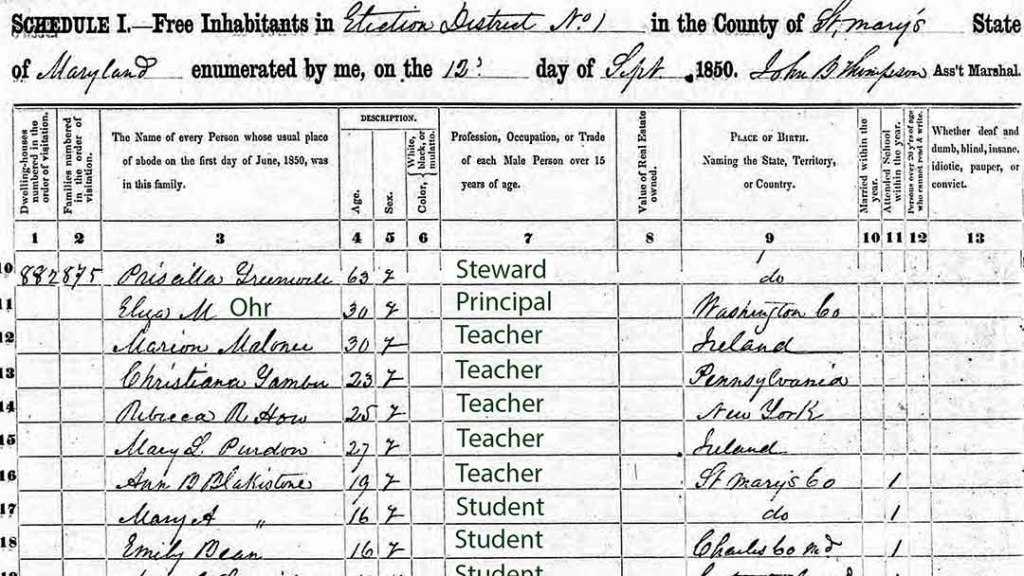 Slavery was not uncommon in the St. Mary's City landscape from 1634 up until 1864, when the Maryland Constitution outlawed slavery in the state.
Learn More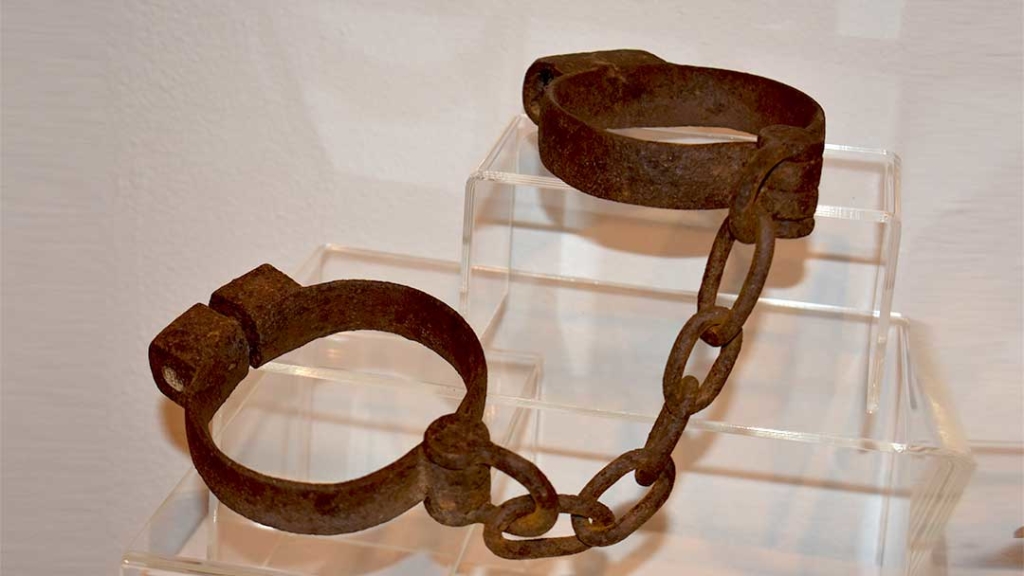 A couple who wish to remain anonymous donated shackles over the summer they discovered in a barn in the Chaptico, Md., area.
Learn More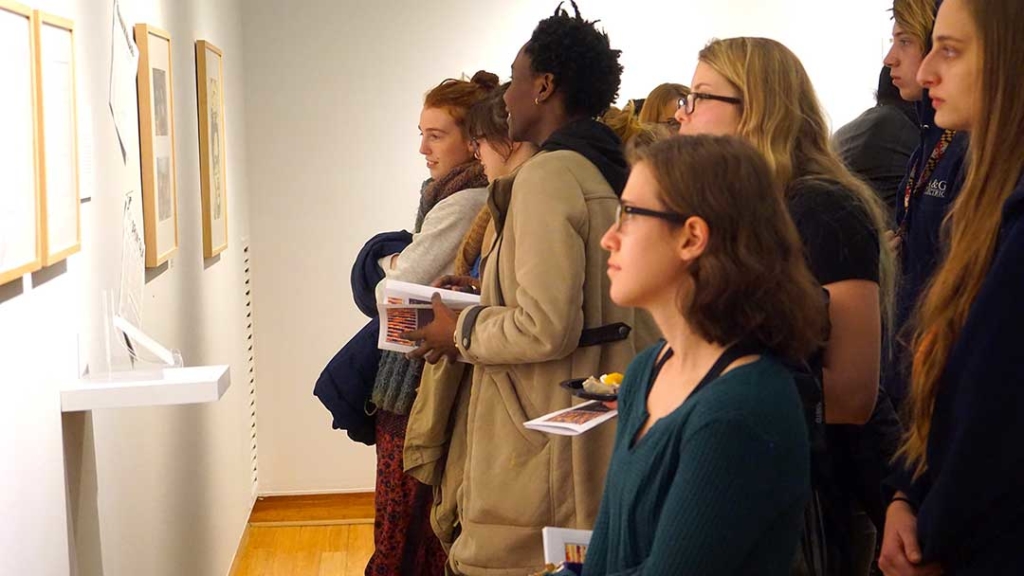 African and African Diaspora Studies program's opening reception of the exhibition "Africa and the African Diaspora in Campus Collections," held at the Boyden Gallery.
Learn More
Our nation's connections to slavery are difficult to grapple with, but history teaches us that every moment can be a learning experience. Although we cannot go back and change the past, we can use hard lessons from history to guide our collective path towards the future."

– St. Mary's College President Tuajuanda C. Jordan.
---
Archaeological Digging at Mattapany Road Site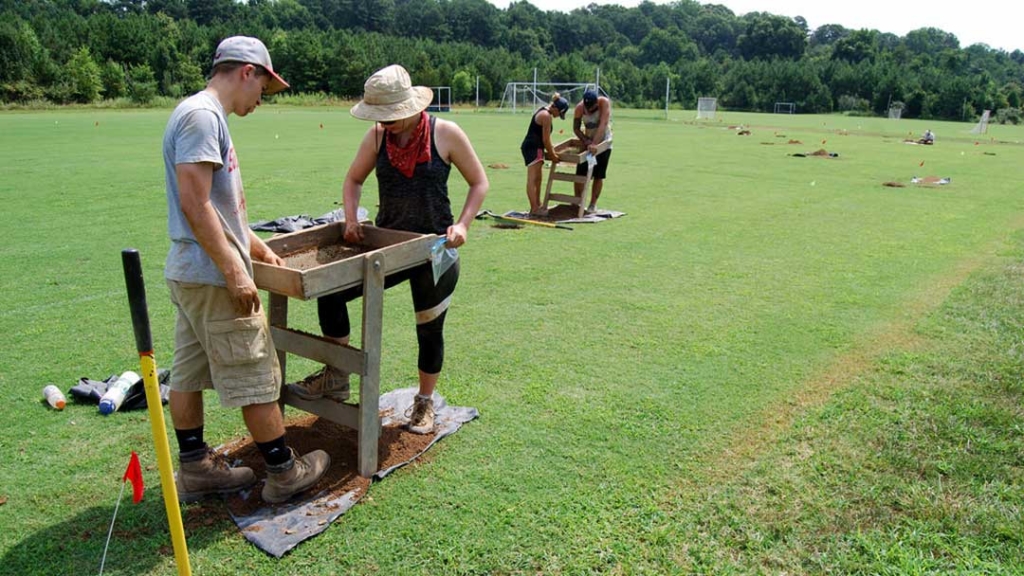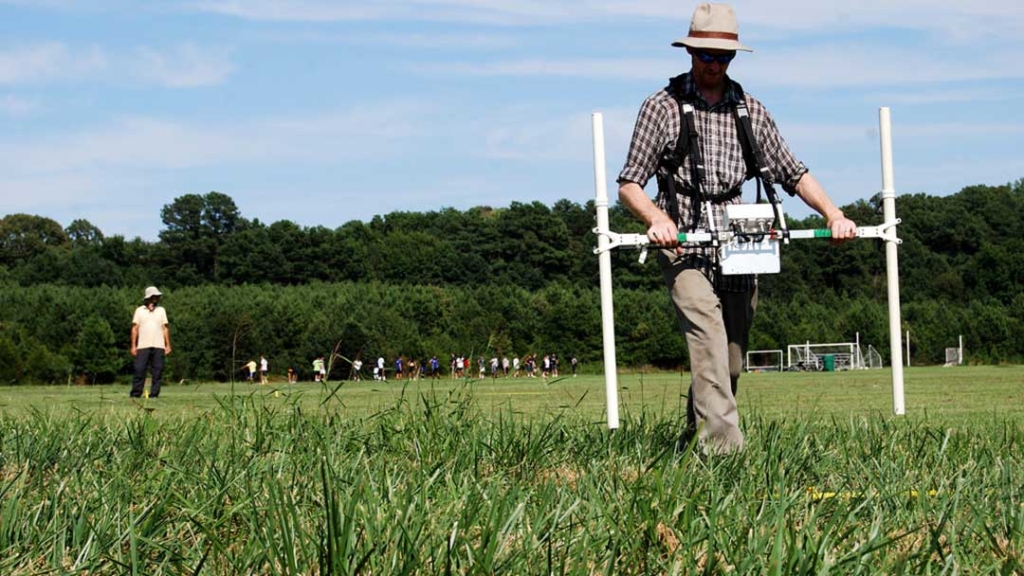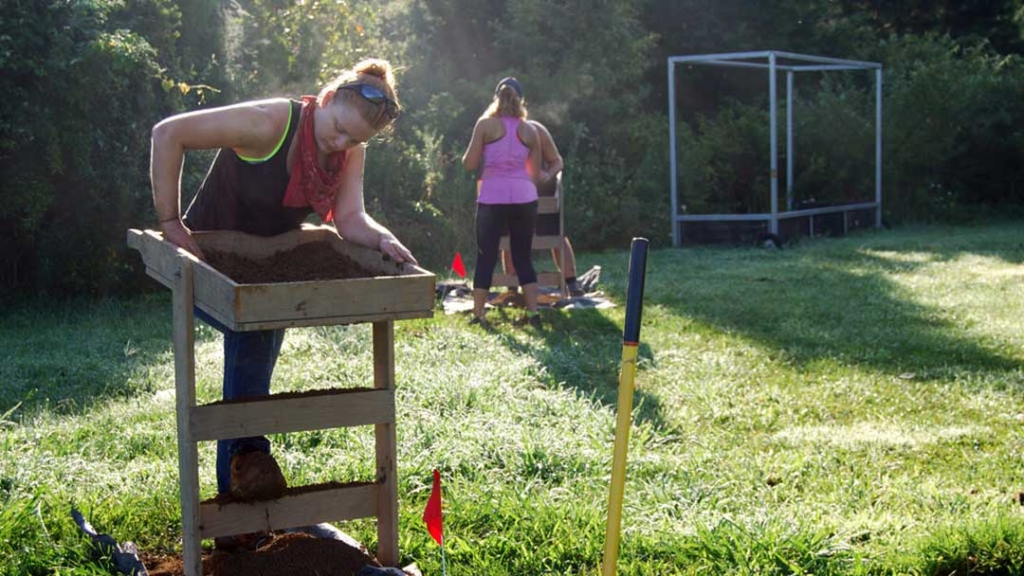 Commemorative to Enslaved Peoples of Southern Maryland
---
Additional Resources
Historic St. Mary's City
We are fortunate as a College to have Historic St. Mary's City as a valued partner, actively involved in informing our thinking. For more information on Historic St. Mary's City, visit http://hsmcdigshistory.org.
Sites of Remembrance: Enslavement and Freedom
St. John's Site Museum
St. Mary's City Waterfront
Van Sweringen Inn
Mackall Barn
Print House Site
Visitors Center
Godiah Spray Plantation
Slave-Tenant Quarter at Brome Howard
Brome Howard Plantation House